News, Vision & Voice for the Advisory Community
Barnaby Grist has been laying the groundwork for the incentives change for a year
March 18, 2011 — 1:51 PM UTC by Lisa Shidler
Brooke's Note: Like everyone else, I wondered whether Barnaby Grist could bring a Schwab RIA touch to a group of IBDs. This move is a sign that he has tricks up his sleeve.
Cetera Financial Group is cutting as much as 100% of administrative fees for new assets generated this year in a bid to woo breakaways and give existing reps incentive to annuitize their books of business. It also may keep Cetera reps from starting their own RIAs, an analyst says.
The Net New Assets program provides incentive to convert assets from commissions based to fee-based because all assets moved onto the advisory platform count as net new assets.
The program is also a compelling recruiting tool – assets transferred by a new recruit into Cetera's advisory programs will generally count 100% as net new assets.
"We think this will reinforce to people that we're serious about giving them benefits of scale," said Barnaby Grist, Cetera's executive vice president of wealth management. "We are trying to help the industry understand that we're the place to come grow your business."
Experts said the move may help well-capitalized Cetera stand out among IBDs, who are all facing razor-thin margins and losing advisors to the RIA custodians. Cetera is owned by Lightyear Fund II, part of private equity investment firm Lightyear. See: Barnaby Grist is leaving Schwab.
The reduction in administrative fees could be a game-changer in the industry, says Ryan Shanks, chief executive of Finetooth Consulting, an advisory consulting firm in Longmeadow, Mass.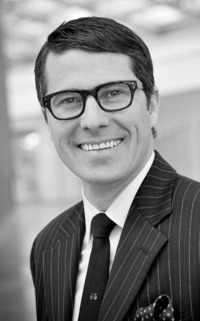 Ryan Shanks says this could be
a game changer in the IBD
business.
There is no other firm he's aware of that offers a scenario where all of an advisor's administrative fees — which can amount to tens of thousands of dollars — are paid. He's seen IBDs slash administrative fees before, but only on a case-by-case scenario and not company-wide.
It's also a strong incentive to keep fee-minded advisors from starting their own RIA, he says. "This will be great for growing advisors and for a recruit coming over with new assets it'll be pretty fantastic," he added.
Currently, advisors with $100 million or more in assets pay five basis points in fees and those with less than $100 million in assets pay 10 basis points. The credit for fees is back-dated to Jan. 1, Grist said. The reductions in fees range from 20% up to 100% depending on the amount of new assets in the year.
Fee-model adaptations
Grist was hired a year ago to bring a recruiting edge to Cetera, which manages $17 billion in assets and has about 5,000 independent advisors and more than 700 financial institutions nationwide.
Cetera is the name assigned to the three independent broker-dealer firms — Financial Network Investment Corp., Multi-Financial Securities Corp. and PrimeVest Financial Services Inc. — formerly part of ING Advisors Group.
Currently, only Financial Network, which serves both independent advisors and financial institutions and Multi-Financial of Denver, Colo.. which serves independents, will be part of this program. PrimeVest of St. Cloud, Minn., which is dedicated to financial institutions and has about 1,400 advisors, could be part of the program later this year.


Music to the ears of advisors
doing a conversion to fees
In addition to being a recruiting tool, Grist said he hopes the new initiative will make it easier for current advisors to move some of their commission business to fee-based.
He said he spent about a year making changes within the firm so that he could create this program. In the past, things were more focused on commissions, and the language needed to be changed to a focus of revenue. Changes were also completed to the system, he said.
A disincentive to pure independence
Shanks points out administrative fees are often a big hurdle for an independent RIA practice and if an IBD pays those costs, it reduces significant overhead for the advisor. These administrative fees are particularly difficult for advisors who are leaving wirehouses and starting on their own, he added.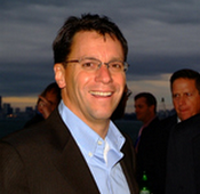 Chip Roame calls the move "economically
smart."
The move seems, "economically smart," says Charles "Chip" Roame, managing principal of Tiburon, Calif.-based Tiburon Strategic Advisors.
Roame believes this move is aimed at luring advisors from other firms such as wirehouses and IBDs. It's also a sign that Cetera is competing head on with firms such as Iowa-based Cambridge Investment Research and Waltham, Mass.,-based Commonwealth Financial Network, which recently increased its payout to advisors. See: Commonwealth raises payouts for big advisors and slashes trading commissions
Inside the program
Grist says the program began effective Jan. 1 and will go through the end of the year. There's a chance that the company may choose to extend it.
Here are the details of how it works. An advisor who gets $2 to $5 million in net new assets will pay 20% less for administrative fees this year. Advisors with $5 to $10 million in net new assets will get a 30% fee discount. Those with $10 to $25 million new assets gain a 40% discount. Advisors who get $25 to $50 million in new net assets will get a 50% rebate on fees. Advisors who gain $50 to $100 million in net new assets this year will get 75% off their fees.
Those who get $100 million in net new assets will get a 100% off on their fees for this year, Grist said.
New advisors bringing in new assets would get discounts based on those assets, he said.
"In the transitioning period there's a lot of anxiety," he says. "If we can remove one of the cost anxieties from them, it's a step in the right direction."
Cetera growth
Since Grist joined Cetera a year ago the company has made a number of changes.
For example, the company spent about $30 million in new infrastructure last year, replacing all of its technology and also making Advent Portfolio Exchange available to advisors. See: Cetera Financial shores up its technology as it prepares to take on LPL for big hybrid RIAs.
"We want to be the best place for an advisor who truly wants to be a wealth manager for their clients," he says. "We want to be fee-focused but not limited to it."
He also said he's keeping his eyes open for new acquisitions of other IBDs. "We don't think three is the limit," he says. "We're interested in acquisitions. There are a lot of broker-dealers which are under a lot of financial pressure."
"We're at a perfect point," he says. "We're big enough where we can spend a lot of money. We're ready to show the world. We want them to come look at us. We think they'll be very excited about what they see."
---
Mentioned in this article:
---
---
Share your thoughts and opinions with the author or other readers.
Jeff Spears said:
March 18, 2011 — 3:53 PM UTC
This is a game changer! SIZE MATTERS
---
---