News, Vision & Voice for the Advisory Community
The New York powerhouse will focus on helping RIAs that are heavy users to succeed
March 16, 2011 — 2:50 PM UTC by Brooke Southall
Since BlackRock bought the iShares exchange traded fund franchise from Barclays of London nearly two years ago, the New York-based mutual fund giant has stayed fairly quiet about how it plans to grow its dominant position as an ETF provider.
Its challenge to succeed — and get a return on BlackRock's $13.5 billion investment of San Francisco-based Barclays Global Investors — gets stiffer as newer entrants like Powershares of Wheaton, Ill. get traction and old school players like Vanguard Group of Malvern, Pa. get energized to compete. Most of these rivals charge lower prices and they have been steadily chipping away at iShares market share over the years. Once up around 80%, that share fell to 46.5% as of August, according to Morningstar.
Now, BlackRock has consolidated the marketing efforts for the 401(k), RIA and IBD rep business under a single executive, Susan Thompson, and she has revealed plans to substantially increase the support her company offers financial advisors, particularly RIAs, who want to use ETFs. Formerly a lawyer, Barclays poached her from Vanguard in 2007.
Delving deeper
The support will include helping record keepers to overhaul their systems. BlackRock will also delve deeper into the nitty-gritty of their investment process for big RIAs who show a big commitment to using iShares. It has 34 people, up from 12 in 2007, dedicated exclusively to RIAs with another 10 people who focus largely on the segment in producing marketing and thought leadership pieces.
"RIAs are the single-fastest growing segment of intermediary distribution and on top of that they're more predisposed to using ETFs," Thompson says.
For example, of the RIAs using Schwab Advisor Services with $1 billion or more of AUM, all of them hold some ETFs on behalf of clients, she added. Schwab confirmed the accuracy of this data point from its research.
BlackRock sees three areas where it can compete, according to Thompson, who works from Phoenix, Ariz. and San Francisco.
Technical assistance
Along with targeting financial advisors, the other two areas are the 401(k) and variable annuity markets, virtually untapped from an ETF perspective. The company plans to provide technical assistance to change the technology systems used by 401(k) record keepers. Most of them simply make use of ETFs impossible because they are not enabled for them and concentrate on mutual funds instead.
BlackRock can break down a major barrier to making ETFs a building block of 401(k) portfolios by addressing this technical obstacle, according to Paul Weisbruch, vice president of ETF sales and options for Street One Financial, a King of Prussia, Pa.-based company that helps RIAs to lower their costs in trading ETFs.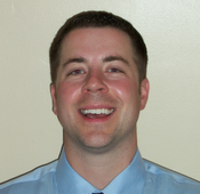 Paul Weisbruch: A few years ago,
it fell on deaf ears.
"A few years ago, (efforts to ETFs for 401(k) plans fell on deaf ears. They didn't know how to implement them. If it didn't work operationally then it wasn't going to happen."
Kim Arthur, president of Main Management LLC, which manages $450 million from San Francisco, says he has been pressing Thompson to take even more steps to encourage ETF use in 401(k) plans. "I went to her in the fourth quarter and said: folios (from Folio Institutional) should be put on the list."
Hedge bets
On the variable annuity front, Thompson said that her company would market to variable annuity companies by emphasizing their ability to lower cost and hedge bets. The latter can be achieved with ETFs designed for returns inverse to the market.
Most of my interview, however, focused on the company's efforts with advisors, especially RIAs.
The average wirehouse advisor uses ETFs for about 4% of holdings and the channel is shrinking. The average RIA invests about 8% of their client assets into ETFs, according to BlackRock.
Thompson believes the percentage used by RIAs can rise dramatically and that current usage is only "knocking on the door" of the product's potential.
"We look at the glass as 92% empty; there's a whole lot of running left to do."
BlackRock's efforts to bridge the gap to new markets will also likely benefit competitors but, the way BlackRock sees it, iShares still wins.
It controls nearly half of the ETF market. The mega fund company also controls far more than half the ETF industry's revenues considering that it tends to charge substantially higher fees than competitors for most products.
Growing the pie
"It's the job of the market leader to grow the pie," Thompson says. The ETF pie grew from $600 billion in August of 2008 to $819 billion as of August 2010, according to Morningstar.
BlackRock wants to partner more closely with two kinds of RIAs by offering them education and investment strategies.
One type is the new breed of separate account managers like Schwab-owned Windhaven of Boston that are making exclusive or heavy use of ETFs. BlackRock has identified more than 100 of these managers and it believes that many of them will continue to be very successful. See: A look inside Schwab's big deal with a small asset manager
Globalt Investments of Atlanta, RiverFront Investment Group of Richmond, Va., Avatar Associates of New York and Sage Advisory Services of Austin, Texas are other examples of this fast-emerging subset of managers.
Super clients
The other kind of targeted RIAs are super clients like Kibble & Prentice of Seattle, Wash. The firm manages $2.8 billion of assets – including $900 million of private client assets and $1.9 billion of retirement assets — and virtually all of it is invested using passive vehicles.
Until 10 years ago the company was a fairly typical active manager — with a progressive streak.
"Throughout the 90s it was the old sitting-on-the-fence philosophy of blending an active and passive managing approach to investing…We were really losing money for our clients because of extra fees and taxes and most active managers were losing to the market," said Derek Crump, senior portfolio manager for Kibble & Prentice.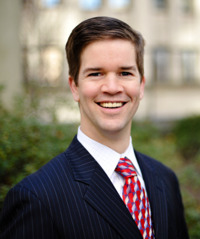 Derek Crump: We were really losing
money for our clients because of
extra fees and taxes and most
active managers were losing to the
market.
Then it changed its approach around the time the dot-com bubble burst, which happened in March of 2000. Kibble & Prentice now uses BlackRock iShares almost exclusively for ETFs, in addition to mutual funds from Dimensional Fund Advisors. See: Dimensional Fund Advisors still has low RIA acceptance rate and stunning growth
BlackRock believes more RIAs will go the same route as Kibble & Prentice – particularly if it can deepen its relationship with them. Previously BlackRock primarily offered more of a one-size-fits-all general education on ETFs including asset allocation information but this wasn't really answering advisors' deeper questions about how to invest.
800 choices
To that end, it is giving big RIAs — though BlackRock declined to say how big an RIA has to be to qualify for these special services — much more help with portfolio construction. As simple as ETFs are in principle, the decision about which ones to use among the 800 choices can be overwhelming. BlackRock believes that it can use its own economists, strategists and some outside consultants to help.
The company will include suggestions outside its own arsenal in the fulfillment of portfolios in some cases.
"We found advisors were looking for even more," Thompson says.
For example, for advisors struggling with how to play the gold market – whether to buy gold itself or mining stocks, BlackRock can make suggestions based on its resources and expertise.
Another example: BlackRock is also stepping in to help advisors make sure they aren't unintentionally overweighting one type of security or exposure and serving as a "second set of eyes", Thompson says.
"That (level of portfolio analysis) is something that BlackRock has done for a long time with institutions and now it's being brought to advisors," says Christine Hudacko, San Francisco-based spokeswoman for BlackRock.
Piece of the BlackRock
BlackRock has economists and strategists on staff that contribute to the effort but it is also willing to contract with outsourced talent.
For firms struggling to articulate their value propositions, BlackRock has brought in outside marketing consultants, Thompson adds.
---
---
Share your thoughts and opinions with the author or other readers.
---