News, Vision & Voice for the Advisory Community
The IBD is competing with LPL, holding ground against RIAs and flexing its muscles, analysts say
March 14, 2011 — 2:09 PM UTC by Lisa Shidler
Commonwealth Financial Network has raised its payouts to as much as 98% for top advisors and slashed its cost per trade, the latest move in the battle among big IBDs to lure top advisors by putting more money into their pockets.
In a less sweeping change, Amerprise Financial Inc. is giving advisors 100% payout for any new client with assets of $100,000 or more for the first year, says Kim Hoverston, vice president of field compensation recruiting and practice acquisition operations for the Minneapolis-based company.
In February, Commonwealth of Waltham, Mass., told advisors it is upping its payout to 98% for its top advisory firms, those that manage $500 million in assets or more. Previously, those top advisors had gotten 95% payouts. Commonwealth's payouts had ranged from 92% to 95%; each advisor saw an increase of two-to-three percentage points, and the payouts now range from 94% to 98%. The changes go into effect April 1.
Tickets punched
The company also slashed its ticket fees, which are the costs per trade by 50% from $16 to $7.95. Some Commonwealth advisors pass on these fees to clients and others absorb the costs themselves.
It's no secret that many IBDs are facing steep regulatory costs and lower margin pressure. Industry analysts point out that IBDs are trying to come up with creative ways to lure big advisors to their business.
Commonwealth's increase in payouts follows moves by other companies, notes Doug Dannemiller, a senior analyst at Boston-based Aite Group. (See the response from LPL, below).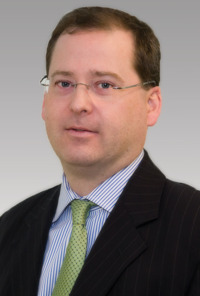 Doug Dannemiller: This is really about
trying to compete with LPL and
a handful of other firms.
"This is really about getting the highest level of advisors and trying to compete with LPL and a handful of other firms. They're going after those higher advisors that can bring in tons of assets."
When a firm like Commonwealth bolsters its payout and cuts its trading fee, it's also a sign of a healthy company, says Bing Waldert, director at Boston-based Cerulli Associates.
"I think they've grown reasonably fast in the past 1 1⁄2 years and they can return some of the gains to the field," Waldert said.
Series of moves
This is the 8th time the firm has increased payout to its 1,400 advisors, says Wayne Bloom, chief executive officer for the firm that oversees about $60 billion in assets.
Bloom said the changes were prompted because Commonwealth has been successful financially and he felt giving advisors a raise would allow them to train employees and even purchase new equipment.
"The successful advisors at Commonwealth are more than just advisors," he said. "They're business owners. This will help them reinvest in their businesses."
Bloom also acknowledges the competitive marketplace and knows first-hand that his advisors are being courted by other firms.
"I even had an RIA try to recruit me," he says. "Every time we achieve more assets we want to share the economies of scale. We really value our relationships with advisors."
See: IBD reps are new wave of breakaways to the RIA channel, say some recruiters and custodians.
Ameriprise's interest
Ameriprise's Hoverston said that its purpose was not so much to lure new advisors but to align current advisors' interest with the company's.
Once an advisor has had the clients for more than a year, he said, payouts would drop to typical levels. Right now, Ameriprise gives its 7,000 franchise advisors payouts ranging from 72-91% based on the combined factors of the advisor's financial planning business, total book of business and annual production. The 100% payout occurs just for the first year of new clients. See: How Ameriprise used its franchise system to snare a Smith Barney breakaway.
He says the firm has 2,300 employee advisors and those individuals will get 60% payout for new clients with $100,000 in assets.
Others hiked payouts
LPL Financial has had the maximum 98% payout for its top advisors since 2007, says Derek Bruton, managing director and national sales manager for LPL. "LPL Financial has consistently been ahead of the curve in its leadership on advisor compensation," Bruton said in an e-mail.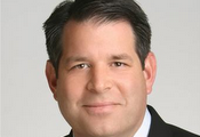 Derek Bruton: LPL Financial has consistently
been ahead of the curve in
its leadership on advisor compensation.
He says the company made the payout increase available to all of its more than 12,400 advisors across the entire spectrum of business models and practices.
He also pointed out that because of the firm's scale — it has $93 billion in advisory assets — LPL is able to keep administrative and transaction fees low for advisors.
Customized approach
Cambridge Investment Research in Fairfield, Iowa, which has about 1,900 advisors, declined to divulge the details of their payout structure but in an e-mail James Guy, executive vice president of marketing for Cambridge, explained the firm customizes its compensation for advisors. Guy said the company offers flexibility with its payout, platform costs, ticket charges and ancillary fees.
"We believe our customized approach appeals to many advisors and thus offers us a competitive edge," said Guy in an e-mail.
Advisors react
Commonwealth's average payout rose 2% for advisors. For instance, advisory firms with $50 million in assets but less than $60 million in assets saw their payout rise from 92% to 94%. Advisory firms with $100 million in assets but less than $150 million saw their pay spike from 93% to 95%.
While the boost in payout is a nice surprise, Commonwealth advisor Trent Grinkmeyer who does business as Grinkmeyer and Leonard Wealth Management in Birmingham Ala., says he's been urging Bloom to cut the trading fees for the past year.
He worried the steep cost was cutting into clients' profits. "We felt that we needed to go to bat for the clients, and Commonwealth heard what we were saying," he said. "We run a quantitative model and sometimes that model has you buy and sell in a short period of time, and it works, but it does create a bit of cost when you do."
He estimates his average client will save about $300 a year by the reduction.
His firm has about 125 clients including individual retail clients with assets of $500,000 to $600,000 as well as firms in the 401(k) space. His firm manages about $120 million in assets.
Dan Murphy, a Commonwealth advisor who does business as Symmetry Financial in New Bern, N.C., says the reduction in ticket fees is a help because he's always absorbed those fees.
He has 246 clients; the average one has $293,000 in assets. He manages a little more than $72 million. In total, his firm has a total of $94 million in assets.
"It's a breath of fresh air for them to increase your pay and reduce your costs," he said.
---
Mentioned in this article:
Aite Group
Consulting Firm
Top Executive: Frank Rizza
---
---
Share your thoughts and opinions with the author or other readers.
---