Ron Ferguson: The SEC said, You need a third party to act as custodian to provide statement accounting.
After nearly a decade of lackluster growth, National Advisors Trust may have hit its stride with help from Bernie Madoff and a new marketing-minded CEO.
The Overland Park, Kan.-based RIA-owned company added $1.6 billion of net new assets in 2010, bringing its total to about $7.2 billion. In March of 2009, the company's assets under administration stood at $3.7 billion. It was founded in 2001.
The company owes a good chunk of the growth to the fact that it has become an option for advisory firms reacting to the new provisions of the custody rule put into effect by the Securities and Exchange Commission last March. The rule makes firms that serve as trustees for their clients subject to surprise audits. NAT can stand in as the trustee and remove those inspections as a concern.
Private label
NAT, which is owned by 130 RIA firms, has also rolled out a program whereby it places one of its own trust officers into an RIA on a private label basis. It hopes the program will result in big wins of trust assets for those RIAs and that the assets will be funneled to its custody.
The moves camed after the firm hired — after years of getting its systems and technology under control — Ron Ferguson as its new head in 2008 with an eye toward growth. With his previous company, a tech firm, he served as chief marketing officer.
A notable win for his firm in 2010 was one Boston-based advisory firm that moved $800 million onto the platform. The wealth management firm previously had its assets with Cincinnati-based Fifth Third Bancorp.
This firm and others were reacting in part to the additions to the custody rule that the SEC imposed last March – to keep clients safe from the next Bernie Madoff, according to Ferguson. They are taking precautions to avoid the possibility of a surprise audit. The Custody Rule actually existed prior to last year but the SEC amended and strengthened the rule and also announced they were requiring surprise audits if an investment advisor was "deemed" to be a custodian.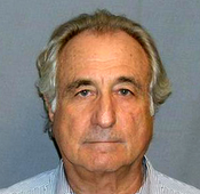 Bernie Madoff now has a role
as asset gatherer for trust companies

Madoff factor
"The SEC said: You need a third party to act as custodian to provide statement accounting," Ferguson says. Before the rule was imposed "...it was just Madoff and the clients and Madoff was saying: you're really doing well."
Though most RIA firms use third party custodians, the RIAs themselves still can be considered custodians in the eyes of the SEC if they have power of attorney over client accounts. By keeping assets at a trust company, firms can remove that complication by making it — and not them — the custodian of record.
Other trust companies are eying growth. See: U.S. Trust seeks to add hundreds of wealth managers with West Coast-facing poaching campaign
Ferguson says that his company will make the Boston firm's name public next week in a press release.
One firm that has recently been funneling tens of millions of dollars of assets toward NAT is Keats Connelly & Associates LLC, which manages about $275 million from Phoenix, Ariz. The firm has been an owner of NAT since 2001.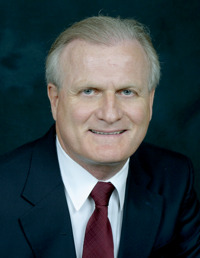 Bob Keats: People traditionally get hosed
by the trust companies – paying
anywhere from 100 to 200 basis
points.
Initially, the company was lured by the promise of substantially lower fees.
Hosed down
"People traditionally get hosed by the trust companies – paying anywhere from 100 to 200 basis points," says Robert Keats, president of Keats Connelly. NATC charges between 20 and 30 basis points, he adds.
Yet the bigger factor is the service that NATC can provide to Keats Connelly in serving its specialized cross-Canada-border traffic. Many people moving to the U.S. for the first time from Canada or vice versa avoid a range of taxes by setting up a trust ahead of their citizenship change. NAT has proved nimble in achieving those transactions, Keats says.
For more on this company's dynamic cross-border business, See: How a custody relationship with RBC may net an advisor $100 million on day one
Though National Advisors is starting to gain traction, Ferguson allows that the glass is still 93% empty in one regard.
"Our base (of 130 advisor-owners)is reporting over $100 billion of assets and we have $7.2 billion. "It seems low. Advisors come to us when we have the best solution for their clients. That's our challenge. How do we produce the best solution?"
Ferguson's previous job was executive vice president and CMO for Results Technology, a managed IT services company. Prior to that, he was with Euronet Worldwide, a public company providing EFT processing services and named by Deloitte and Touche, as the #2 fastest growing technology company in North America in 2001. During his time with Euronet, Ron was executive vice president of marketing for the holding company as well as president of the Euronet Services division.
One solution rolled out by National Advisors is to designate a real live human trust officer for an RIA firm. A pioneer in the program is the Moneta Group of St. Louis, Mo. For Moneta the designated Trust Officer is Janet Bandera; she is located in Moneta's offices.
"In January 2009, close to the apex of the downturn, we launched a private label Trust Representative Office program."
Private label
It allows RIA firms to re-position their firm in their respective communities as being trust savvy and trust focused. During the last two years, National Advisors Trust has enrolled over 20 RIA firms in the Trust Representative Office program and has registered 26 private label brands in 17 states.
Notwithstanding some of the clever marketing, Keats says that NAT is beginning to grow for another reason – its critical mass and length of time as a going concern.
"If we didn't have experience and credibility then firms wouldn't use NATC," he says. "All the people use it and they're all smart firms so it must be okay. It grows exponentially."
---
Mentioned in this article:
---
---
---
Mark Kennedy
"People traditionally get hosed by Trust Companies"........WOW!
Suggest your readers scan the litany of disciplinary action cases detailed on the FINRA website to see who is really "hosing" investors in America…please note the lack of Trust Companies sanctioned there or at any other regulatory agency website…happy to articulate the reasons why this is so, but suffice to say that it largely stems from a higher calling expressed many years ago (1928) by Justice Benjamin Cordozo in Meinhard v. Salmon:
"A trustee is held to something stricter than the morals of the market place. Not honesty alone, but the punctilio of an honor the most sensitive, is then the standard of behavior…the level of conduct for fiduciaries has been kept at a level higher than that trodden by the crowd"