News, Vision & Voice for the Advisory Community
IAA won't join forces; annual cost to run an SRO could top $150 million
March 10, 2011 — 5:37 AM UTC by Elizabeth MacBride
Long-time investor advocate Mercer Bullard and a small group of law students at the University of Missippi yesterday announced a surprising and somewhat audacious plan to form an advisor SRO that would serve as an alternative to FINRA.
The group hopes that by doing a survey of 500 investment advisors and working on a plan to oversee only independent RIAs, they will be able to persuade one or more established advisory organizations to join the effort.
FINRA's response
"If the Certified Financial Planner Board of Standards, the Financial Planning Association or the Investment Adviser Association finally get their act together, they might want to get involved," said Bullard, an associate law professor at the University of Mississippi. Bullard, who has testified frequently before Congress, founded Fund Democracy, an advocacy group for mutual fund shareholders. A senior advisor with wealth management firm Plancorp Inc. and a member of the SEC's Investment Advisory Committee, he's also a critic of FINRA's.
The press release announcing the formation of Oxford, Miss.,-based Self-Regulatory Organization for Independent Investment Advisers said that investment advisors "deserve" an alternative.
It's still by no means certain that Congress will decide a self-regulatory organization to take over enforcement from the under-funded SEC is a good idea, but Bullard is anticipating Congress will opt for the idea. FINRA also has been working on a plan for a self-regulatory organization to oversee advisors in anticipation of legislation from Congress that could authorize it. See: Rick Ketchum reveals plan for advisor oversight at FSI conference.
"We welcome the recognition by Professor Bullard that SROs can and should play a critical role in the oversight of investment advisers. FINRA has always believed that authorization of one or more qualified SROs to augment the SEC's oversight of investment advisers would provide critical investor protection to customers of advisers," said a FINRA spokeswoman.
See: SEC presses case for user fees in much-anticipated report to Congress.
No one on the investment advisor side of the aisle has picked up the challenge to create a competing proposal, however.
Not budging
David Tittsworth, executive director of the Investment Adviser Association, says that his phones have already begun ringing with calls from people who've heard about Bullard's proposal and want the IAA to throw its hat in the ring.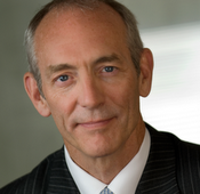 David Tittsworth: The phones have begun
ringing.
Nothing doing, he says, pointing out that it would cost in the millions just to get an organization up and running so that it looked like a viable alternative to Congress and the SEC – "with no assurance you're going to be one of those at the end of the rainbow," he said.
To make the risk of forming an SRO manageable, he said, Congress or the SEC would need to indicate that it intended to make membership mandatory, so that there was a guranteed income stream for the organization.
The idea of the IAA serving as an SRO is not tenable, he said.
"We've taken a responsible position and a good number of our members are supportive," he said.
What would it cost
Marilyn Mohrman-Gillis, managing director of the CFP Board of Standards, said that as far as she knew, no one had done a detailed analysis of how much a new SRO would cost. RIABiz's back-of-the-envelope calculations: based on how much money the SEC spends, the cost to run an SRO for the entire investment advisor world could be $150 million a year or more. The SEC has a staff of 460 devoted to investment advisor exams, which is a little more than half of its staff in the entire examination office. That office had a budget of $231 million in 2010.
The SEC only examines 9% of advisors a year with that budget.
As a point of comparison, the CFP Board, which has a staff of about 70 and is seen as the best-equipped to take on the task, had an operating budget of $14 million last year. (Kevin Keller, the organization's CEO, has said the group has no plans to become an SRO. See: What's behind the CFP Board's big fee increase.)
Bullard's group said it was possible it might be an alternative for investment advisors who are not dually registered or do not have an affiliation with a broker-dealer. According to the SEC, as of Oct. 1, there were 611 dual registrants and 2,636 registered investment advisers that had an affiliated broker-dealer. That represents 5% and 22% of all registered investment advisers, respectively.
The Self-Regulatory Organization for Independent Investment Advisers came in for a grilling at a media conference call in the morning, where reporters questioned the viability of the plan.
Brian Hamburger, managing director of MarketCounsel, said, "No disrespect to Mercer, I can't take it all that seriously. I don't see how a couple of law students could get their arms around the complexities of our industry."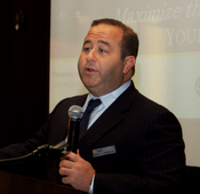 Brian Hamburger: I can't take it
all that seriously.
He said it's too early to move the discussion to which organization should be the SRO – when the larger question is still whether it's better to keep and fund the SEC as the industry's regulator.
"It's starting to change the conversation," he said. "It allows the regulators a lot of cover."
Mohrman-Gillis said the CFP Board applauds Bullard's initiative, but that the CFP Board still favors keeping the SEC as the industry regulator. In a statement, the Financial Planning Association said essentially the same thing and called the new organization "an interesting idea."
A real shot at a second slot?
However, some said it has a chance of coming into being as an alternative to FINRA.
"Mercer's SRO for RIAs could work, mostly likely as an alternative SRO to FINRA, for RIAs to choose which to register under. It is my understanding that an RIA SRO will require Congressional authorization, which could be appended to a bill, quite easily, this year, and that it is likely that such legislation would authorize "one or more" SROs," said Ron Rhoades, an attorney, activist and RIABiz's One-Man Think Tank columnist.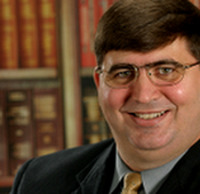 Ron Rhoades: Mercer's SRO for RIAs
could work, mostly likely as an
alternative SRO to FINRA.
Others said, basically, that the more ideas that were out there, the better.
"I would think that anything generated by Mercer Bullard would have some pretty strong awareness of fiduciary business practices and standards, and thus be a good option to at least add to the debate," said Skip Schweiss, managing director, advisor advocacy and industry affairs, TD Ameritrade Institutional, which has been engaged on the SRO question. See: Tom Bradley makes the case for regulatory efficiency — and maybe, FINRA, especially for the dually registered.
Knut Rostad, the chairman of the Committee for the Fiduciary Standard, said the effort shouldn't be discounted because it's being driven by students.
"Efforts to establish alternative SROs reflect the current reality and will only have a positive impact. What makes this effort notable is its
driven by students, who are supposed to be studying instead of trying to change the world. Who know where the next regulatory equivalent of
Twitter will come from?" he asked.
Bullard and the two students he is working with, Timothy Collins and D. Tyler Roberts, outlined the organizational and policy positions they are exploring:
• Higher Standard of Conduct: Bona fide fiduciary standard rather than broker-dealer "best interest" or suitability standard.
• Inspections: 100% adviser-inspection rate based on regular, small-touch, tailored interactions rather than one-size-fits-all, bi-annual examinations.
• Compliance: Active compliance assistance program rather than "deficiency" based evaluations.
• Conflicts of Interest: Prohibitions of selected practices (e.g., principal transactions, revenue sharing).
• Client-Centered Testing: Qualifications standards based on bona fide fiduciary standard and financial planning competence not limited to securities-related advice.
An earlier version of this story was unclear on the point of how many investment advisor firms and representatives are dually registered.
---
Mentioned in this article:
MarketCounsel
Regulatory Attorney, Consulting Firm, Specialized Breakaway Service
Top Executive: Brian Hamburger
---
---
Share your thoughts and opinions with the author or other readers.
---