Advisor Tested: How LinkedIn can truly build your business and not just feed your ego
Asking to stay in touch beats a cold call hands down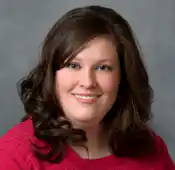 Jessica Maldonado: At the end of the day, people want to help other people.
---
---
Scott Annan
February 8, 2011 — 2:19 PM
I think you're right that Linkedin can be a great site to build your network and develop leads. But as you say, it's hard to keep up with when you're trying to stay on top of trending topics and new ideas. Another solution is to use Linkedin as a way to build new connections and use personal CRM tools like http://networkhippo.com to manage those relationships and build deeper relationships with ongoing connection "offsite". Just participating in the flow of social networks rarely develops into deeper connections.
Thanks for the post!
Marie Swift
February 20, 2011 — 9:47 PM
Hi Judy,
Thanks for this article. Good stuff. I know Jessica Maldanado quite well, having worked with her on a couple of articles for industry trade publications and panel presentations for TD Ameritrade Institutional's 2011 annual conference (which happened to be on the topic of social media). Jessica's experiences, as outlined in the article by you, are in line with what I am hearing from most advisors I converse with at industry conferences, online, etc. I'm looking forward to your next Advisor Tested piece!
Marie Swift
Impact Communications