Dale Walters: Canadians are leery of U.S. financial institutions.
Brooke's Note: RIAs are jumping on virtually every opportunity these says, except one — globalization. But a few advisory practices are scrambling to grab some low-hanging fruit — rich Canadians. In a country laden with resources and conservative bankers, this country is sitting pretty. There are two U.S. custodians, RBC Advisor Services and TD Ameritrade Institutonal, with strong Canadian ties and they are starting to see a trickle of success from from their border-straddling positioning.
Dale Walters admits that he's a loyalist of Schwab Advisor Services to the core. The CEO of Phoenix, Ariz.-based Keats Connelly started out with the San Francisco brokerage firm as his firm's custodian 21 years ago. He finds its service to be "head and shoulders" above the competition. Schwab, where he now custodies $260 million of RIA assets, remains his "default" custodian.
Yet he expects the next $100 million of assets – and perhaps several hundred million dollars of AUM – to be held in custody with RBC Advisor Services of Minneapolis, Minn.
Ultra-affluent Canadians
While custodians fight tooth and nail to demonstrate the superiority of their service and technology, Dale is looking at his custodian through the eyes of his best prospects – ultra-affluent Canadians. They like the Royal Bank of Canada.
In the U.S., neither RBC not TD Ameritrade, which is Toronto Dominion Bank is a 45% stakeholder, markets itself heavily as Canadian, for obvious reasons. But the identity resonates with people from that country.
"Canadians are leery of U.S. financial institutions for several reasons and RBC, I believe, is the safest bank in the world," Walters said.
RBC is rated the number one safest non-European bank in the world by Global Finance magazine as measured by ratings from Moody's, S&P and Fitch and total assets. It has an S&P rating of AA- and a Moody's rating of Aa1, according to its website.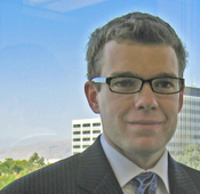 Jeff Sheldon: We recently had to
formalize a custodial relationship with TD
Ameritrade because Canadians trust the TD
brand.
"Canadians are very proud of their banking system/financial institutions. When all of the US institutions were failing years ago, the Canadian financial system was considered strong, healthy and an example for other countries to follow. Many Canadians are still skeptical with the overall health of the US financial system and feel more comfortable having a Canadian-based institution oversee their wealth," Jeff Sheldon, president, Cardinal Point Wealth Management LLC, which also specializes in cross -border business.


The safest banks in North America
as of September according to Global
Finance magazine
Retainer basis
The impetus for Keats Connelly's move to RBC is one well-heeled Canadian with assets of more than $100 million. The firm already works with this client on a retainer basis but the assets are mostly held away. "Now (that client) is saying: Let's go."
Sheldon says his San Jose, Calif.-based firm is responding to similar market forces and had to make a shift in his custody relationship recently.
"We recently had to formalize a custodial relationship with TD Ameritrade because Canadians trust the TD brand, they are used to working with Canadians who have moved to the US and have a better grasp of the tax rules surrounding Canadian-expats who have investment accounts on both sides of the border."
For more on this practice, see: Advisor spotlight: Following the snowbirds, Canadian firm expands south
The number two safest bank in North America is Toronto-Dominion Bank, according to the same list. It's number 15 in the world. The safety of TD Bank has become a mainstay of the speeches that TD Ameritrade Holding's CEO Fred Tomczyk gives to RIAs at the company's conferences.
Though RBC is a relatively new entrant to asset custody with a small asset base of less than $10 billion and 60 RIAs, it has taken some big steps to position itself for fast growth. Its most recent move was to bring a high-level executive, Catie Tobin, to better wire it to the bank itself.
Underlying Bear Stearns, JPMorgan factor
RBC closed its deal with JPMorgan in June and this has begun to free it up to more aggressively go after new business, according to Craig Gordon, director of the correspondent and advisory business of RBC.
Keats Connelly also added a custody relationship with Fidelity Institutional Wealth Services eight years ago. Both Schwab and Fidelity came through the 2008 financial meltdown virtually unblemished.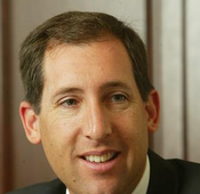 Craig Gordon: Eight months after closing
its deal with JPMorgan, RBC is
seeing ex-Bear Stearns clients with interest
in doing business with their old
service team.
Yet Keats Connelly believes its relationship with RBC could throw open the doors to a new world of assets. Though the RIA practice currently only has $260 million under management, its annual revenues exceed $5 million – an amount that would typically be associated with a practice managing $500 million to $1 billion.
The reason is that it provides family office services and a number of wealthy Canadians looking to retire in the U.S. pay it big retainers – with an eye to its specialization in cross-border services. This can range from help with immigration to avoiding being taxed unfavorably in the cross-border life.
With RBC, more of these clients may move to have Keats Connelly manage their assets. The other factor: RBC itself has clients that need cross-border knowledge. "We have gotten some nice referrals from RBC Bank," Walters said.
Sheldon says there are several reasons why Canadians don't want to deal with many banks and custodians in the United States.
Alarming lack of expertise
"The lack of international expertise that some US-based institutions have can be alarming. I receive misinformation and a lack of consistency in answers I receive from back-offices re: Canadians that have US-based accounts. For example, I've been told there is no US/Canadian tax treaty — obviously very untrue — and their erroneous answers affect withholding tax taken off of US retirement accounts that Canadian citizens own. I have been told Canadians can't own US-based retirement accounts which is not true if they at one-time lived and worked in the US."
Schwab Advisor Services declined to comment for this article.
According to Gordon, the bulk of RBC's hottest prospects can be put in two categories. The first are calls that it is receiving from existing firms that once did business with the Bear Stearns RIA custody unit. Some of those firms now miss the service team that RBC has kept largely intact, Gordon says.
The other contingent of prospects tend to be RIAs who favor some of the services more readily offered by full service brokers like specialized lending and trust services. Many of these RIAs have inefficient one-off relationships with Smith Barney or Merrill Lynch to obtain access to these services, Gordon says. See: Royal Bank of Canada is hustling to become an RIA custody force
Walters says that his firm already uses some RBC lending but that it won't likely use trust services because it is a partner in National Advisors Trust Co. of Overland Park, Kan.
Walters adds he likes RBC's more robust investment research department and access to tools and services like Forefield Advisor for producing newsletters. Still, its big, Canadian presence and aura of security is what matters. On this score, he is considering also looking at TD Ameritrade because Toronto Dominion Bank is a 45% stakeholder.
Improved dramatically
What's holding him back is that he didn't like the company's technology 15 years ago when he tried it. Walters has heard that it has improved dramatically and he may vet it when he gets a chance. See: TD Ameritrade's technology, Veo, wins high praise from advisors so RIABiz took a look
But in the meantime, he's pleased with his new custody partner.
"We told RBC we would have $100 million with them in a short period of time."
---
---