Ed Simmons has a doctorate from Harvard and a 24-year tenure with Merrill Lynch. He became an RIA on Friday.
Brooke's Note: I took special note of this Merrill Lynch breakaway because it was the first such news I'd encountered in the place (Greater Portland, Maine) where I was born and grew up. It's a place where the lobster boats rev in the background, tourists putter quaint shops and the salt air is palpable on the breeze. I was ready to work in thoughts about my first career as a clam digger. My reporting led me in a different direction. The Simmons Wilkes breakaway spawned sharp thoughts from experts about what it says about where Merrill Lynch stands two years after it got gobbled up by Bank of America.
A seven-person advisory team managing $550 million broke away from Merrill Lynch in Portland, Maine, to join HighTower Advisors on Friday.
The team, Simmons Wilkes Investment Advisors, extends HighTower's reach to the largest city Down East. The advisors declined to be interviewed. HighTower says they are too busy setting up shop to take phone calls.
HighTower's CEO said the Simmons Wilkes breakaway was evidence that a long-predicted surge of Merrill breakaways after the wirehouse's acquisition by Bank of America might finally be materializing.
Increased interest
"What we're seeing is an increased interest from Merrill Lynch advisors because of the cultural tensions of Merrill Lynch and Bank of America," said Elliot Weissbluth. HighTower Advisors is a Chicago-based serial buyer of RIAs and wirehouse brokerage teams. HighTower historically has recruited predominantly from UBS and Morgan Stanley Smith Barney. See: HighTower doubles recruiting staff and seeks green pastures of Morgan Stanley Smith Barney brokers.
A couple of recruiters agreed there is more interest from Merrill advisors now – though whether that translates into big numbers of breakaways is a question mark.
Mindy Diamond, CEO of Diamond Consultants in Chester, N.J., indicates that BofA may have added get-out-while-the getting-is-good fuel to the breakaway fire with its announcement that U.S. Trust advisors must give a 60-day notice before leaving — and refrain from soliciting clients for an additional eight months. Merrill brokers may be worried that the parent company might apply the same rule to them.
The cooling off period is known on Wall Street as a garden leave. U.S. Trust had 2,274 advisors as of Dec. 31.
U.S. Trust's decision followed the loss of its top advisor, Mike Brown, to Dynasty Financial Partners and the settlement of a legal case on the matter. See: Bank of America throws a legal wrench at big wealth management start-up Dynasty plans to keep the $5.9 billion of assets Brown brought with him with Fidelity Institutional Wealth Services.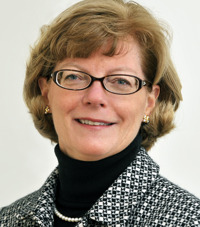 Gibson Wilkes has been with Dean
Witter and A.G. Edwards in addition
to Merrill Lynch but has settled
on her own RIA practice.
Internal chatter
"I have spoken with a number of Merrill advisors since Thursday when this was announced and the internal chatter is all about concern that if B of A did this to the U.S. Trust advisors, what's to stop them from attempting the same with the Merrill ones," Diamond said. "That garden leave provision is anti-entrepreneurial and the spirit in which advisors are used to working."
The cultural tension between the banking and wirehouse sides often boils down to compensation, according to Fred St. Laurent, managing director of recruiting firm SCI Partners of Atlanta, Ga.
"Bank of America has always been about the bank and wants bank employees. They have never understood the wirehouse mentality. They want the assets, the clients as depositors, but not the brokers. They want to pay a salary and a small bonus, not these huge checks. It irks bankers to see 'sales people' earning more than them."
See: Why one Merrill Lynch advisor needed to break away twice to become an RIA
St. Laurent recently wrote a widely read RIABiz column about the success that Sallie Krawchek is having keeping Merrill brokers happy. He says that the feedback he got after writing Sallie Krawcheck, A Recruiter's Nightmare convinces him that there may be more discontent among those advisors than he knew of.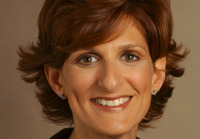 Mindy Diamond: If B of A
did this to the U.S. Trust
advisors, what's to stop them from
attempting the same with the Merrill
ones
"The feedback I received on my article from Merrill Lynch advisors I speak with is that Sallie (Krawcheck) will most likely not be given the chance to do what she is capable of. It will be like her position at Citi, wanting to do the right thing and give money back to clients, only to lose her job."
Not all Merrill defectors will become RIAs of course. Less than 24 hours after the publication of this article, UBS recruited a key Merrill Lynch producer, Louise F. Gunderson who managed $650 million in client assets and generated $3.6 million in trailing12 month production.
"This is a huge deal – Gunderson is a Barron's top performer and has a huge profile in the New York market," said one ex-Merrill Lynch executive who asked not to be named. "The collapse is starting to accelerate."
Here is information on the Gunderson team
Some esteemed big teams – like Simmons Wilkes advisors — at Merrill Lynch are indeed showing a fresh restlessness, according to Diamond.
"Yes, I do agree with Elliot (Weissbluth). I believe that many advisors who have been 'on the fence' about leaving, will accelerate their plans now. Retention packages were a very powerful tool to keep advisors loyal to the firm — but only for so long. An advisor that is all about putting clients' interests first must weigh that retention package against his freedom to do right by his clients. And, for many advisors, the cultural changes, the bureaucracy and the heavy-handedness of the bank are enough to make them seriously consider other options."
Still, Charles "Chip" Roame, managing principal of Tiburon (Calif.) Strategic Advisors counsels that the uptick in calls from Merrill brokers being received by recruiters needs always to be viewed in the wider context of its 15,498 brokers (as of Dec. 31).
Wirehouses not naive
"When you're a recruiter and you had a drought last year and you get a few calls you get excited about that. I don't think the wirehouses are as naïve as we write about them. Do I believe there's 50 (Merrill teams considering bolting for independence), yeah; 4,000, no. Do you get in a tizzy if HighTower gets 18 of your guys – or even 50?"
Weissbluth agrees that Merrill is still not susceptible to big losses but not because of high broker morale.
"If there were 20 HighTowers you'd see a mass exodus. Right now it's us; I've offered to give our blueprint to anyone who isn't competing directly with us."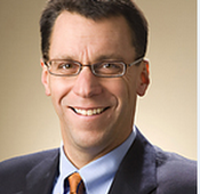 Chip Roame: I don't think the
wirehouses are as naïve as we
write about them.
What may wake wirehouses up to a real threat to their franchises would be three telltale factors: an increasing average size of breakaway, a higher percentage of advisors leaving their platform in any given year or, more intangibly, the number of advisors who personally know a happy breakaway, according to Roame.
"When Rich Saperstein leaves Bear Stearns (whose advisory unit had been swallowed by JPMorgan by that time) to join HighTower, all of its 300 to 400 advisors know him" and it has its psychological effect, he says. See: Rich Saperstein helps establish new strategy for HighTower Advisors as he transforms his own $10 billion practice
Losing Wesleyan and Williams grads
In the case of the Simmons Wilkes advisors, Merrill lost Ed Simmons, who had been with the firm since 1987 and who has a background that a college professor would not be ashamed of. He graduated with a bachelor of arts from Wesleyan College and earned a doctorate in education from Harvard University.
His partners, Gibson Wilkes and Blake Wilkes, joined Merrill Lynch in 2000 and 2002 respectively and each graduated from Williams College. Michael Simmons, a Tufts University graduate with an MBA from Golden Gate University, rounds out the team. The team includes three people who are not advisors. For more on the team, see its collective bio.
Ed Simmons is listed by Barron's as having average client size of $2 million. This sounds about right from my experience growing up in the area. L.L. Bean aside, there are few national firm based there and Greater Portland has a population of less than 250,000 or about a quarter of the state's population.
Still, the city has its fair share of rich lawyers, doctors, stock brokers, successful small businessmen, bankers and real estate developers. In posh communities like Cape Elizabeth just outside Portland, rich New Yorkers and Boston people have settled and sometimes use local financial advisors.
---
---
Mentioned in this article:
---
---
---
Chris
February 24, 2011 — 4:30 PM
Brooke-great to see coverage in the Portland area. Keep up the great work.
Jeff Spears
February 24, 2011 — 4:23 PM
I've seen this movie before! When Bank of America acquired my firm, Montgomery Securities, they "played nice' for the first few years and then they started to treat us like bankers.
My business partner and I wrote a blog about this on September 25, 2008 that continues to generate hits in 2011! In fact the number of hits has spiked recently…hmmm. Not to 4,000 but higher than 50.
http://blogonwealth.blogspot.com/2008/09/its-time-to-learn-more-about-universal.html