John Moninger: It's about growing the overall wallet.
The king of commission-based variable annuities among broker-dealers is making its bid to be number one on the fee-based side of the variable annuity business, too.
LPL Financial is benefiting advisors by putting a wider universe of improved fee-based annuities at the fingertips of fee-minded advisors. It benefits consumers by giving them more of a pay-as-you go service by removing the requirement of paying so much before receiving any benefit. The advisor and consumer both benefit from the advisors ability to manage the assets with discretionary control and to show performance easily.
Big revenues
The Boston and San Diego-based broker-dealer announced the launch of its fee-based variable annuity platform yesterday, a month after making it available to advisors. LPL's 12,400 advisors purvey more variable annuities than those at any other brokerage. LPL had annuity revenues of $490.2 million for the nine months ended Sept. 30, according to 10-Q filed with the SEC.
See: 10 reasons why LPL Financial could pull off a hot IPO in a cold market
In what is likely the biggest effort of its kind so far, LPL is teaming up with Allianz Life Insurance Co., AXA Equitable Life Insurance Co., The Lincoln National Life Insurance Co. of New York, Prudential Annuities and Sun Life Financial of Toronto to create a fee-based platform of variable annuities.
The products are designed to address two markets: RIAs and other fee-based financial advisors — and brokers who are converting their business to a fee model, according to John Moninger, executive vice president of advisory and brokerage solutions at LPL Financial.
Industry observers say that what LPL is attempting is hugely difficult. Other broker-dealers have also created fee-based variable annuity programs and they've attracted virtually no assets, according to analysts and industry executives.
Yet LPL says that the market has shifted to the degree that it has little choice but to address the market for fee-based advisors if it wants to continue to grow.
New adopters wanted
"AUM (in the variable annuity industry) has been flat. We're not getting new adopters (to the legacy products). We're interested in getting new adopters," Moninger says.
See: See: Big RIA cuts annuity companies out of the deal with new retiree program
Both consumers and advisors have been shunning the products because they cost a lot and seem to come bristling with booby traps — like surrender charges. LPL's new products do not have those and have other attractive elements for advisors that could lure in a new generation of advisors and investors in search of guaranteed income — a sought-after commodity in the wake of the 2008-2009 market disaster.
"What we believe is that the expansion of the wallet share is part of the opportunity. For us, it's about growing the overall wallet," Moninger adds.
Jeff Grant, the Boston-based executive vice president and head of annuity sales for Sun Life, says his company had doubts when LPL first approached it.

Jeff Grant: We said: what's different
this time?
He noted: "You can go back 10 years to when fee-based annuities first came to the marketplace and never gained any assets." LPL came to his firm two years ago about a fee-based product. "We said: What's different this time?"
Absolutely rolling in
So far, so good, he says in answer to his own question. "A broker-dealer the size of LPL has not put an emphasis on it from the top down. It's only been a couple weeks (since launch) and the (new investor accounts) are absolutely rolling in. We really were unsure but they are doing it right this time."
Doug Lockwood, partner, Harbor Lights Financial Group, which manages $285 million of AUM from Manasquan, NJ, is one of the early adopters. He is most excited about his ability to make discretionary trades because it allows him to save days worth of time every time he makes an asset allocation shift.
"It might be different for smaller advisors but for folks like us managing hundreds of millions of dollars, making a recommendation and, for instance, changing bond holdings in our portfolios, we've got to make a phone call to every client. On a fee-based account, I can punch a button. It's a much more effective way to manage money. It's not taking me a week."
The fly in LPL's ointment, skeptics say, is that the advisors most experienced in variable annuity sales are both behaviorally and financially hooked on the old system that often pays them a 6% upfront fee as opposed to collecting a 1% trailing fee. Some of these advisors overseeing $40 million of AUA make the equivalent of an advisor with $100 million of AUM because of the profit margins afforded by variable annuity sales, says an observer who asked not to be named.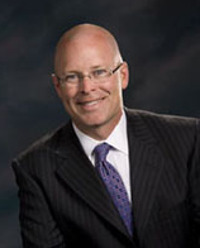 Doug Lockwood: I can punch a
button.
An advisory firm that depended on variable annuity sales for a big portion of revenues would take six or seven years to successfully convert its income stream, he adds.
LPL is realistic about these legacy advisors, Moninger says.
Not switching
"This is designed to be all new business; we're not switching over; we looked at that."
Still, Lockwood says that the LPL fees his clients pay under the old system are an upfront fee of 3.5% and an annual fee of 1% after that. Now he's charging between 1% and 1.1 %. The added benefit of having his VA portfolios compensated by fees is that it elevates the potential sales value of his company, he says. "We care about the value of our business."
LPL also believes that its offering is a major upgrade over prior industry efforts. It allows advisors to exercise discretion over the assets in executing a plan. Previously, advisors needed client permission for each move. The new system also allows information from the variable annuities to flow into performance reports, client proposals and statements. In addition, advisors can more easily apply LPL model portfolio formulations to carriers' products.
Moninger's team consists of about 60 people. There are 600 variable annuity wholesalers who will carry products that can be accessed on LPL's new platform.
Not the first
LPL is not the first to make a move in this area and David Lau, chief operating officer of Jefferson National, says it remains to be seen whether LPL's new platform will be all that competitive with the old one.
Jefferson National of New York was formed as a company precisely with the intention of serving RIAs. It was a unit of the old Conseco and acquired in 2002 by a group of investors. Eventually the new owners saw the writing on the wall for annuities as they lost favor in the marketplace and re-engineered the company toward a newfangled flat-fee variable annuity.
See: With tax deferral at a rising premium, DFA forms a deal with an annuity company focused on RIAs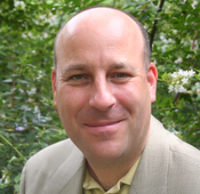 Laurence Greenberg: We see the LPL's
new fee-based variable annuity platform as
a powerful and very positive validation.

Moninger says the maximum charge for the mortality and expense fees portion of the product will be .65% — the amount associated with the product before the advisor adds its own (usually 1%) fee.
At this level, the consumer is paying upwards of 1.65% annually, which is higher than today's industry average of about 1.35%, Lau says. He adds that his company has succeeded because it offers a flat fee rather than one based on assets, which helps it undercut traditional products on price.
Yet LPL's move indicates there are plenty of advisors willing to invest in the right variable annuities, allows Laurence Greenberg, President of Jefferson National.
Positive validation
"We see the LPL's new fee-based variable annuity platform as a powerful and very positive validation of a mission that has been our focus since launching industry's only flat-fee variable annuity in late 2005."
InvestmentNews first reported LPL's annuity plan on 9 January 2011.
---
Related Moves
August 19, 2020 – 2:18 AM
---
October 5, 2018 – 7:40 PM
---
---
Mentioned in this article:
---
---
---
Roy
August 18, 2011 — 6:05 PM
Jefferson National is deceptive by marketing its annuity as a wildly less expensive alternative to other annuities. The reality is that after the advisory fee and inflated sub account expenses, the vast majority of investors at best have a solution that may or may not be slightly less cost than a fee-based or commission-based annuity. Sorry Jefferson, doing the cost two-step shuffle does not change the fundamental economics of an annuity.