News, Vision & Voice for the Advisory Community
Scott Curtis' background includes GE Financial, Raymond James and life as the son of a Dartmouth coach
December 8, 2011 — 6:13 AM UTC by Lisa Shidler
Brooke's Note: Raymond James has always been considered the key rival to LPL for IBD business but to some extent that hasn't proven true. LPL has grown like a weed; RJ has grown, shall we say, at a more deliberate pace. If there's anything that could change that equation, it would be fresh blood at Raymond James. I joined Lisa in her interview with Scott Curtis who is taking over the independent business and he was careful not to make any grand proclamations. But there was a crackle to his answers that suggests good isn't his idea of good enough and that he'll bear watching as a driver of growth at Raymond James on the independent side of its business.
Raymond James is betting that an in-house dynamo can revive its flat independent channel by attracting large advisory teams.
Scott Curtis, 49, will become president of Raymond James Financial Inc. and managing director of its independent contractor division effective Jan. 3.
He has been with Raymond James Financial Inc. for nine years on the employee side of the company, serving as senior vice president of Raymond James & Associates Inc. for the past six years.
At Raymond James Financial Services, Curtis will succeed Dick Averitt, who will be stepping down as the unit's chief executive and chairman in the coming year.
Switching gears
Even though Curtis hasn't worked with independent advisors for the past nine years, he did work closely with them during his 13 years at General Electric Co.'s financial services subsidiary (now Genworth Financial Inc.), where he led several key business units.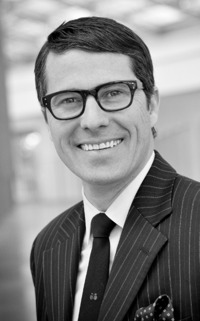 Ryan Shanks: Curtis is an advocate
for advisors. He'll be the new
face for the network and he's
pretty young.
"My background is more in the independent-contract model … .Going over to the independent contractor model is kind of like going back to where I started," he says.
Slow and steady
Raymond James' independent channel lost advisors over the last year: Its current tally stands at 3,193 compared with 3,237 a year ago. Assets have remained fairly flat at $142.3 billion as of Sept. 30 as opposed to at $141.2 billion a year ago. The company is focused on attracting and retaining higher producers as it weeds out smaller producers and lackluster performers, according to spokeswoman Anthea Penrose.
However, Raymond James & Associates, under Curtis, has been rapidly expanding its assets — from $81.5 billion a year ago to $85.1 billion presently. The full-service division of the company has 1,311 employee-advisors now compared with 1,266 a year-ago. See: Raymond James adds 20 advisors, and their $1.9B of assets, as part of investment banking purchase.
Indeed, analysts note that in recent years Raymond James has seemed to put more energies toward its full-service brokerage business — possibly at the expense of its independent channel. Charles "Chip" Roame, managing principal of Tiburon Strategic Advisors says this becomes particularly apparent when it is compared to competitors.
"RJ used to be neck-and-neck with LPL in terms of numbers of IBD reps; LPL is now 3-4 times bigger. RJ early on developed the broader platform [e.g., models for captive advisors, independent reps, RIAs, bank reps, etc.] and they might be looking to put some emphasis on the execution of this long held strategy while other firms — LPL, Wells Fargo, Ameriprise — have caught up and surpassed it [in the IBD realm], he says." See: Why Raymond James is getting an LPL advisor's wealthiest new clients.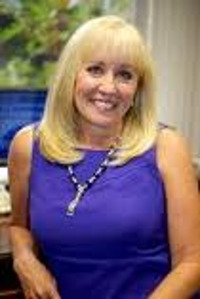 Shannon Pitner: He's an innovative personality.
He has new ideas and new
thoughts.
But Curtis says that RJ's independent channel is rock solid.
"Going back to the 1980s and 1990s, the independent-contractor business has been a significant contributor, if not a leader in growth of the Raymond James organization. It's now the largest component of our private-client group," Curtis says. He adds that his company is more selective than competitors — sticking to reps with $250,000 or more in production in most cases.
Surveying the field
Raymond James' recruiting has slowed due to its strategy of focusing solely on wirehouse advisors, as opposed to other firms — such as LPL Financial — that recruit advisors from banks and insurance firms, says Scott Collins, CEO of FirstPoint Partners, LLC, a newly founded San Diego-based recruiting firm.
He believes Raymond James will step up its recruitment efforts as wirehouse retention bonuses continue to lose their luster and wirehouse advisors start to consider other options.
"LPL has a broader spectrum of advisors that they recruit, but I think Raymond James will start to see a shift when these wirehouse guys are no longer tied to their retention bonuses," Collins says.

Scott Collins: I think Raymond
James will start to see a
shift when these wirehouse guys are
no longer tied to their retention
bonuses.
Bigger earners
Indeed, Curtis says the independent channel has stepped up its recruitment from the previous year and is attracting more prospects.
The company has seen its number of high-producing advisors grow. In 2010, the company had 90 advisors who were producing at least $1 million in revenue, and it now has 142. The company's average assets per advisor have increased 7.7% as well.
Controlled growth
Curtis describes the firm's overall growth as "controlled" but points out that achieving 15% growth year-over-year isn't always an easy task. "The larger you get, the harder it becomes. It's not something where you can sit by; you have to work hard," he says. As a whole, Raymond James Financial Inc. has been achieving 15% growth, Curtis says.
"Growth starts with retaining current advisors whom you'd prefer not to lose. The key to that is advisor satisfaction. We've got a very good record of retention."
Checkbook diplomacy
Raymond James has won the bigger advisors because it's not afraid to spend, says Ryan Shanks, founder and managing partner of Finetooth Consulting. He doesn't expect that to change under Curtis's leadership.
"They're not afraid to spend money in the right places to help an advisor come over," Shanks says. "I think they fall under the radar because they don't care that much to be out there with their success but they're hitting some good numbers with recruiting."
Shanks adds, "I think [Curtis] is an advocate for advisors. He'll be the new face for the network and he's pretty young."
Laying low
Curtis, a native of New Hampshire and son of a Dartmouth College football coach (who, small world, coached alongside TD Ameritrade's Joe Moglia at the Ivy League school), maintains that his firm places equal importance on its employee channel and its independent channel.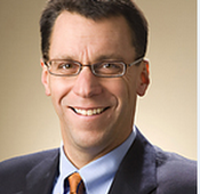 Chip Roame: RJ early on developed
the broader platform and they might
be looking to put some emphasis
on the execution of this long-held
strategy.
"We're strong believers in having a diversified model," he says. "Every single one of our businesses is focused on growth, but it's controlled growth. Our focus isn't to hit a home run or hit a triple in any given year. Our focus instead is on trying to continue to grow our businesses and be smart about how we use capital."
Curtis supported the firm's insurance group for a few years before taking the helm at Raymond James & Associates. He joined Raymond James after 13 years at GE Financial, where he served as senior vice president.
Star appeal
Advisors give Curtis high marks in the charisma department, a quality he will put to use by spending a great deal of time meeting with prospects who visit the company's home office.
Raymond James independent advisor Carl Stuart recalls meeting Curtis several years ago at a small annual conference Stuart puts together in Vail, Colo. for the top Raymond James advisors.
"He has a terrific personality that allowed him to really connect with a lot of these advisors even though he'd not known them beforehand. That's not true for everyone. He was really able to develop warm relationships and friendships."
Stuart manages some $325 million in assets and is based in Austin, Texas.
"Being on the independent-contractor side, we pride ourselves feeling like [we are so fiercely independent that] no one can lead us. We have a different set of personalities than advisors who are employees," Stuart says. "He made a lot of very good impressions on people. I've heard only good comments about Scott."
Shannon Pitner, who manages $100 million in assets in Indialantic, Fla., also met Curtis for the first time at the small conference many years ago. "He's a great communicator," she says. "He's an innovative personality. He has new ideas and new thoughts."
Curtis earned a bachelor's degree from Denison University and a master's in business administration from the University of Michigan. He will report to Averitt during the transitional period.
---
Mentioned in this article:
---
---
Share your thoughts and opinions with the author or other readers.
---