Attack of the killer app: Dynasty targets the corner-office broker by combining Envestnet and Callan
Cheap research, big manager access and smooth technology may prove a magnetic force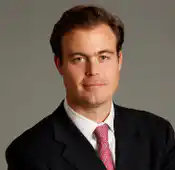 Ed Swenson: This is the big bang.
---
---
Mentioned in this article:
---
---
---
Stephen Winks
December 5, 2011 — 8:21 PM
In offering its new platform at cost, Dynasty has "crossed the chasm" (citing Geoffery Moore's famed best seller "Crossing the Chasm" which is the venture capitalist's bible) in democratizing access to world class institutional quality resources which is a professional imperative of every advisor, retail or institutional.
Cost and efficacy will be the criteria that advisors within major brokerage firms will make career decisions—and Dynasty has just rendered some firms obsolete. Dynasty offers advisory services access and a cost advantage while having none of impediments to innovation culturally embed in the brokerage business model. Thus, Dynasty becomes an important catalyst for innovation, not possible in the retail brokerage space which has been impeded by the brokerage industry (a) neither being accountable for their recommendations (b) nor held to a high standard of care entailing ongoing fiduciary duty. The combination of a far superior level of counsel being supported, no massive markup in expert enabling resources and the benefit of ongoing fiduciary services to the client, not possible in the brokerage business—make Dynasty a compelling value proposition in meaningful ways that RIA roll-ups, which have divorced themselves from actively supporting advisory services, can not replicate. If an RIA rollup firm is agnostic to the advice their advisors renders, scale and practice efficience are not in the range of benefits their advisors enjoy. Nor is there the possibility of market leadership. How you do business, for the first time, becomes important under regulatory reform.
Look for Dynasty to advance utilities directed at specific market segments (HNW,Ultra HNW, DC, DB, Foundations and Endowments, Taft-Hartley, Public Funds, Profit Sharing) which make advice safe, scalable and easy to execute which allow advisors achieve both (a) an unprecidented level of investment and administrative counsel and (b) extraordinary practice margins—no possible in the brokerage industry which does no acknowledge that brokers render advice or have fiduciary responsibility.
Dynasty fills the market leadership vacuum in advisory services and will build upon it, while the rest of the industry is still debating whether brokers render advice and if so, will it be supported as a high margin business enterprise at the advisor level.
SCW