News, Vision & Voice for the Advisory Community
LPL, Schwab, TD, and RIAs are poised to reap a windfall as Bank of America says no thanks to the $250,000 set
December 30, 2011 — 1:44 PM UTC by Lisa Shidler
Four months after Sallie Krawcheck departed from Bank of America Merrill Lynch, (See: Merrill Lynch brokers brace for sweeping comp changes as Sallie Krawcheck departs BoA and takes her advocacy with her) the New York-based wirehouse is making a series of changes in how it compensates its brokers — most notably, that it won't pay most advisors for new clients with less than $250,000 in assets.
Merrill spelled out the series of changes in a five-page memo on Dec. 21.
After taking over Krawcheck's spot in September, David Darnell spent his first day on the job explaining that he wouldn't overhaul compensation paid to financial advisors. See: David Darnell tells Merrill Lynch advisors he won't mess with their pay.
Merrill spokeswoman Selena Morris says that her company has not broken its vow to keep the basic compensation structure intact. She explains that when Darnell said compensation wouldn't change, he was referring to rumors that the company would be changing advisors' salaries and bonuses.
"Each year, we review financial advisor compensation and make strategic adjustments to ensure the plan is aligned with the interests of our clients, shareholders and advisors, as well as to enhance our leadership position within the industry," Morris said in an e-mail.
"We continue to make significant investments in tools and capabilities for our financial advisors, and more importantly, in their training and development to support their efforts to provide the best client service and expand their businesses."
Rumbling herd
But that explanation may be meager comfort to Merrill's brokers — especially those who are just starting out. "They are taking apart the broker's book," says Frederic R. St. Laurent Jr., a recruiter with Knightsbridge Advisors Inc. "This is very damaging to brokers who are just starting out in the industry. It'll be one of the best things that can happen to Charles Schwab and RIAs. People would rather meet in person than deal with a telemarketer."
St. Laurent says he's already hearing from Merrill advisors who are talking about leaving since last week's announcement. St. Laurent also says that Merrill advisors are feeling pressure because their large accounts often get taken by advisors from BofA's U.S. Trust unit.
Inside the new deal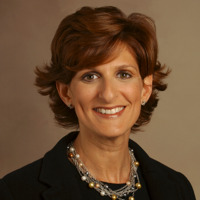 Mindy Diamond: it's a real positive
for the independents.
The new policy applies only to accounts of clients who sign on as of 2012. Advisors will still get paid on assets of current clients whose accounts range from $100,000 to $250,000.
There are a few instances where advisors will still get paid on clients with less than $250,000. For instance, advisors who take on new clients who have assets of less than $250,000 will get paid on the account when it reaches that amount.
Also, according to the interoffice memo, advisors who have at least 80% of their business with clients who have $250,000 or more in assets will receive commissions on smaller accounts — but at the rate of of 20% as opposed to usual commissions that are as high as 50%.
Further, If a household existing in 2011 is reconfigured in 2012 or later to multiple households, those households are still considered existing clients and the advisors would still get paid.
The memo also says that some of Merrill's incentive programs are aimed at fostering team growth. Team-based advisors are eligible to participate in the Team Grid Program "which emphasized book management, deepening of client relationships, and advisor designation."
Domino defections?
Recruiters are saying this move will help independent-contractor broker-dealers and RIAs to attract advisors at other wirehouses who fear that their firms will go in a similar direction.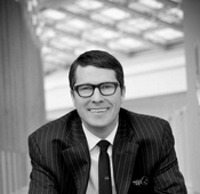 Ryan Shanks: Wirehouses continue to endorse
going after the richest clients.
"I think it's a real positive for the independents because a lot of wirehouse advisors operate as if all wirehouses are created equal," says industry recruiter Mindy Diamond. "Advisors will begin to think that if Merrill's made this change the other wirehouses may do the same thing. Even if it's not the case, it may cause advisors to push toward independence and not to another wirehouse." See: Top breakaway panel schools RIAs on how to create a cushier deal for financial advisors than a wirehouse.
Diamond believes that in such a scenario, there may not be any one clear winner but that a slew of big independent firms could lure in more reps including LPL, Raymond James Financial Inc. and Wells Fargo's FiNet independent-contractor arm. She notes that advisors seeking to build a business will consider Schwab, Fidelity, TD Ameritrade and Pershing.
Ryan Shanks, founder of Finetooth Consulting, agrees that Merrill is abdicating business to companies and advisors with different business models.
"They're really sticking a stick in the sand and saying, 'our margins aren't as attractive on $100,000 clients as they are on $250,000 clients,'" he says. "It raises the bar. Those wirehouse advisors are so hungry to get clients to make a living and it's tough enough as it is."
Shanks adds: "I think other IBDs could get more advisors and RIAs too. I think it speaks to a more flawed issue that's going on in wirehouses. They continue to endorse going after the richest clients."
$80 billion up for grabs
LPL, the nation's largest IBD, could be one of the biggest beneficiaries of Merrill's new policy, according to Christopher Harris, a Wells Fargo Advisors LLC senior research analyst. "Given its scale and less costly infrastructure base, LPL can generate solid profit from smaller advisor relationships while large wirehouses like Merrill cannot," he wrote in a report to clients on Dec. 21.
Merrill has noted that less than 4% of its advisor assets consist of relationships below $250,000. But the amount is still significant — roughly $80 billion, Harris added in his equity research Flash Comment.
"While we clearly do not expect LPL to attract anywhere near this entire dollar amount, Merrill's initiative is one more positive data point for the company in our view, assuming some Merrill advisors defect," he wrote. See: What LPL's Bill Dwyer had to say about recruitment, and pressure from custodians.
LPL spokesman Michael Herley declined to comment on sell-side research reports related to the firm.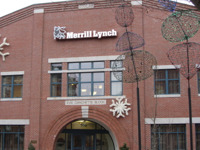 The Merrill Lynch branch in Portland,
Maine.
Oaks from acorns
In general, St. Laurent says that advisors would be wise to hang on to clients whose assets are less than $250,000 — especially younger clients who have potential to rapidly expand their assets.
He adds that one of the biggest problems with Merrill's new plan is that it may alienate advisors' longtime clients who helped them build their business.
"If you're a million-dollar producer and you have to turn your Uncle Joe's money or your neighbor's money over to a telemarketer — they aren't' going to like that. That means the advisor will lose all of those bottom-end customers and Merrill will lose them, too. That's a lot of revenue they'll drive out."
---
Mentioned in this article:
---
---
Share your thoughts and opinions with the author or other readers.
Ron Edde said:
December 30, 2011 — 4:02 PM UTC
Some advisors may argue that this change isn't that significant, and that it won't impact their compensation all that much. That may be true, but there is no way to spin this: Merrill Lynch just reduced advisor pay. Read that again. Darnell lied; they ARE "messing" with advisor comp and he KNEW they were going to do it.
I would also submit that there is no certainty, let alone a likelihood, that the other wirehouses will follow suit. The other firms already watched BofA shoot itself in the foot with that idiotic debit card fee debacle, and this has The Bank's fingerprints all over it.
Fred St Laurent said:
December 30, 2011 — 10:12 PM UTC
Ron, I agree with you. One thing that I am hearing repeatedly from Merrill Reps: "I am becoming a banker." they are being asked to sell bank products to their clients. Now this in itself is innocuous but consider this: If the broker resisted the original push to bring their clients into the bank, the offering of some of the many B of A banking products becomes an end run. They suddenly become B of A Customers and now you have a bank desperate for fee income who has a client to call… and they will call. By the way my understanding is that US Trust reps can call any bank customer with more than $3,000,000… oh and the clients with $250 k go to the "greenhouse" now… but I am hearing that this will go to $500k and below soon. Where does this leave the broker? In denial if they stay. They will get by losing the smaller clients because they really should focus on wealthier clients… who will be called by US Trust reps?
Ron Edde said:
December 30, 2011 — 11:25 PM UTC
Fred, I am reminded of a time-tested piece of wisdom:
He (BofA) who tries to please everyone, pleases no one. BofA clearly wants to be everything financial to everyone, but that is just not possible. Caught up in all this, as you correctly pointed out, are the Merrill Lynch advisors. They have already hog-tied the U.S. Trust FAs with that outrageous "garden leave" policy, and for the most part, it is having the intended effect. No one should be surprised when the firm, in addition to cutting advisor comp, tries to impose that same policy on the Merrill reps. Remember, it was not that long ago that BofA tried to withdraw Merrill from the Broker Protocol agreement.
Maria Marsala said:
January 1, 2012 — 2:21 AM UTC
A bank is a bank is a bank. It is not a wirehouse. BoA's culture will prevail and like Reynolds Securities, someday Merrill Lynch's name will disappear into thin air.
---
---