News, Vision & Voice for the Advisory Community
Fidelity study shows 70% of recent widows fire their advisors, Commonwealth and embattled PIEtech strike a deal and Modera Wealth brings aboard a senior planning specialist
December 29, 2011 — 4:13 PM UTC by Lisa Shidler
Advisors still have a long way to go if they intend to keep women as clients after their husbands die, a new study from Fidelity shows.
Despite much industry attention to this issue, the study shows that 70% of responding widows leave the family advisor within a year of the husband's death.
"This is a statistic that advisors have the power to change," Larry Sinsimer, senior vice president of practice management for Fidelity Financial Advisor Solutions, said in a statement. See: Why women just aren't buying what financial advisors are selling.
One of the reasons that widows leave their advisors is because the advisor didn't have a strong relationship with both spouses. In fact, the study from Fidelity showed that just 38% of couples interact jointly with their advisors.
To address the challenge of serving married clients, Fidelity on Dec. 19 released a new guide called "Aligning Couples and Retaining Business." The guide is available to Fidelity advisors and provides tools and techniques to help financial advisors overcome the challenges they confront when working with couples approaching or living in retirement.
"Finding a way to engage couples jointly is not only important in designing successful retirement plans, it's critical to maintaining that couple's business for the long term," Sinsimer adds.
Fidelity's research shows that only 48% of couples that work with financial advisors make retirement decisions jointly.
The study also showed a number of ways married couples disagree on financial planning. Among them, 53% of couples approaching retirement don't agree on their expected retirement ages. And 47% of couples approaching retirement don't agree on whether they will continue to work in retirement.
The 2011 Fidelity Investments Couples Retirement Study analyzed retirement expectations and preparedness among 648 married couples. Respondents were required to be at least 46 years old, married and living with their respective spouses and have a minimum household income of $75,000 or at least $100,000 in investible assets. The study was conducted in May. The results, however, weren't released until this month — in conjunction with the guide.
See: Forget their reputation; rich women are more fearless investors than supposed.
See: How to market to women: Don't.
Commonwealth and MoneyGuidePro forge partnership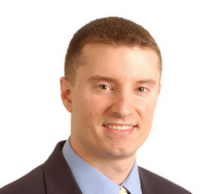 Darren Tedesco: [The lawsuit] is one
of those flies in the ointment.

As a result, MoneyGuidePro is now fully integrated into Commonwealth's Client360° technology platform, a web-based portal designed to give advisors a holistic view of each client's financial picture. With the addition of MoneyGuidePro, advisors can now export account and client information directly from Client360°.
In addition to significantly reducing manual data entry, financial advisors can export all assets held at Commonwealth—including 529 plans and alternative investments—as well as assets held away from Commonwealth, which are automatically captured by the account aggregation engine in the firm's client portal, Investor360°, according to Darren Tedesco, Commonwealth's managing principal of innovation and strategy.
MoneyGuidePro typically costs around $1,300 a year, but Commonwealth advisors can purchase it for $995 a year. The tool became available to advisors in November and Tedesco says MoneyGuidePro has seen an uptick in interest from advisors.
PIEtech has been engaged in a lawsuit against Wealthcare Capital Management, with Wealthcare alleging that PIEtech heisted its patented financial planning process. Wealthcare originally sued UBS because the company offers MoneyGuidePro to its clients. See: David Loeper is taking on UBS but his patent lawsuit is raising alarms in the RIA business. However, a judge decided in December that PIEtech can also be included in the lawsuit. See: Legal analysis: The chances that Wealthcare beats UBS or upends the financial planning community.
Tedesco says he's not worried about the lawsuit.
"I don't like to get involved in other people's legal matters," he says. "It sounds like much to-do about nothing. It's one of those flies in the ointment that frankly none of our advisors are paying attention to."
Billion-dollar RIA lures industry veteran
Modera Wealth Management LLC has signed on Victoria Honsinger Marrone as a senior planning specialist, the Boston and Westwood, N.J.-firm announced this month.
Modera Wealth Management merged with Back Bay Financial Group in January 2011 and as of June 30, the firm managed more than $1 billion in assets. See: Two big RIAs will merge to form an East Coast powerhouse.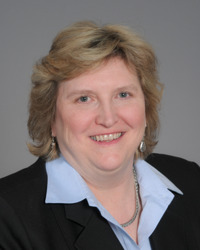 Victoria Honsinger Marrone is leading Modera's
post-merger integration.
Honsinger Marrone, who taught finance as an adjunct professor at the State University of New York at Albany, her alma mater, is responsible for leading the firm's post-merger integration as well as collaborating with clients and wealth managers in Modera's Boston and New Jersey offices to create financial plans and manage investment portfolios.
Honsinger Marrone, who was brought onboard earlier this year, has extensive experience working in finance including many years in the credit union industry where she held several executive positions. Honsinger Marrone moved to the West Coast for a few years when she founded Integrity Financial Planners in Brookings, Ore.
She recently returned to New York — where she currently resides.
"It is rare to find someone who has the education, as well as the depth and breadth of professional experience, that Victoria has," says principal and wealth manager John LeBlanc. "Her expertise in management systems and in the financial planning industry are tremendous assets to our team and to our clients."
---
Mentioned in this article:
MoneyGuidePro
Financial Planning Software
Top Executive: Bob Curtis
---
---
Share your thoughts and opinions with the author or other readers.
---