Ron Shevlin: Advisors are jumping on the bandwagon without a clear understanding of what they're doing there.
At RIABiz we have a pretty good perspective on social media in two senses. We are partially a form of it ourselves because we are blog-like, share photos of faces and have an interactive component because of our comment sections after articles. To the extent that people read us, it is because we have numerous people dedicating their lives both to doling out piles of fresh, carefully considered content and to keeping our technology working. How much does it help our traffic to have the Big Three of Social Media out there? It rarely generates more than 1% or 2% of our traffic. Yes, we Tweet ineffectively and have no Facebook or Linked In strategy. But there you have it.
Registered investment advisors have embraced the world of social media earlier and with more zeal than their competitors in the last couple of years. But as a result, they are more quickly discovering its limitations. See: Social media: There's a bigger mistake you could make than offending the SEC.
About 55% of RIAs used social-media sites professionally in 2011 as compared with 47% of all financial advisors, according to a recently released Aite Group study that surveyed of 437 U.S. RIAs, IBDs and wirehouse brokers.
But of that segment of RIAs, the vast majority is finding that it is not the magic bullet they were hoping for in growing their practices. See: Five changes to expect in social media in 2010.
"RIAs lead in terms of usage — and disenchantment," says Ron Shevlin, co-author of "Financial Advisors' Use of Social Media 2011: The Bloom Is Off the Rose."
"A quarter of RIAs reported reaching new prospects, but less than a handful — 3% — said they've increased internal productivity and revenues and fees," he says.
More leeway
LinkedIn is the social-site tool of choice for RIAs, with 61% reporting using it on a regular basis. That's followed by 21% who use Facebook, 13% for Twitter, 8% for YouTube and 5% who blog.
One reason that RIAs lead the way in social media may be that they're not as constrained by compliance strictures as their IBD and wirehouse competitors.
"Compliance is still an issue for RIAs. But by virtue of being independent, they've had an easier time establishing policies than wirehouse brokers," says Shevlin. See: FINRA guidance may help RIAs avoid social media blunders.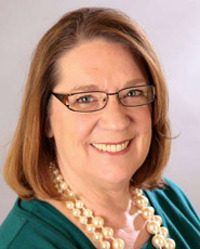 Nikki Chicotel: We haven't found social
media to be a good use
of our time.
Gummed to death
But compliance is still an issue. Nikki Chicotel, principal of Private Capital Management Associates LLC in Half Moon Bay, Calif., has grown disenchanted with promoting her firm by publicizing her message and the firm's expertise online.
"Social media takes all the teeth out of anything we wanted to say," says Chicotel. "With the amount of time and thought it takes to write something interesting, by the time it runs through compliance screens and with all kinds of disclaimers, it becomes pabulum. My target market isn't going to read a general article. The more specific you get, the harder it is to be compliant. With a team of four, we don't have the resources."
Private Capital publishes an online newsletter and a blog. Chicotel and her colleagues have individual LinkedIn profiles but no company listing and no professional Facebook presence.
"If I have $5 million, I'm not going to be looking for an advisor on Facebook but a [prospective client] might be looking on LinkedIn to see who their peers are using," says Chicotel, whose firm has $70 million assets under management.
Aside from keeping in keeping in touch with clients, "We haven't found social media to be a good use of our time. It doesn't generate business," she says.
Instead, Chicotel is concentrating on the firm's website, which was recently overhauled, and beefing up its client research.
"We like quick blog posts. Our website is effective. Next year, we're surveying our existing clients to find out what they like about us and why they stay with us. We'll take that information and tailor the blog and maybe make a Facebook page. We haven't abandoned social media, but we're changing [our emphasis]."
The message is the message
Chicotel is on the right track, according to Shevlin.
"Social media has been oversold as a channel for RIAs to acquire new business. There are 800 million people on Facebook and 300 million on Twitter — but people looking for advisor relationships aren't necessarily those people. The most effective users of social media already have figured out how to generate valuable content and have established effective tracking procedures for their demographic." See: 10 top ways to use social media without courting regulatory trouble.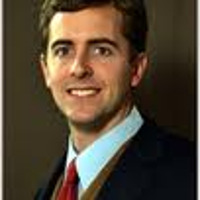 Stephen Boswell: Don't mine Facebook by
looking for every CPA, physician and
wealthy person in town.
Stephen Boswell, chief operating officer of the Oechsli Institute, agrees that while social media is a potentially valuable tool, it must be properly used.
"The wrong way to go is to try and mine Facebook by looking for every CPA, physician and wealthy person in town," he says. "Many advisors use social media to say what's so great about their practice, whereas the best advisors use it to enhance relationships with current clients as well as finding connections with existing clients to grow their business."
Generation gap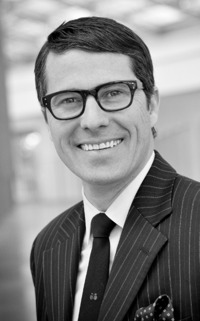 Ryan Shanks: There needs to be
some sort of segue way.
Ryan Shanks, founder and CEO of Finetooth Consulting, a consulting firm for advisors and B-Ds, is a big fan of social media and is intrigued by its possibilities for the advisory community. RIAs are not as daunted by new media as other financial advisors, he says, but the learning curve can be steep for them as well.
"The age of industry workers is close to 50. They've gotten used to computers, but [these advisors] have been successful in person. They're used to closing a deal in person. They figure, 'if it's not broke…'"
Shanks has been surprised at how "Some advisors, even RIAs, we deal with, have told us, 'I don't check e-mail. We don't use online recruiting. Send me something in the mail.'"
Clients who are around the same age can feel that way too, which may prove a challenge for younger advisors being groomed for succession.
"A younger person will be engaged in social media. When they're taking over and buying into firms with an older client base, there will be a communications gap. There needs to be some sort of segue way."
Enthused as he is about the potential of social media, Shanks acknowledges that when you're dealing with people's money, the personal touch — phone calls and face-to-face meetings — will likely remain a constant for some time to come. See: Social media is effective with ultra-wealthy clients but forget the Morgan Stanley approach.
"Financial services have been a little slower to the [social-media] game," he says. "If I do a tweet and LinkedIn, it's out there and I'm exposed. When it comes to investment advice, people are guarded."
---
Mentioned in this article:
FA Match
Consulting Firm, Specialized Breakaway Service, Recruiter
Top Executive: Ryan Shanks
---
---
---
Elmer Rich III
December 29, 2011 — 5:45 PM
We have warned about this for a over a year. In fact, the ability of social media to produce business is being disproven by data from all industries — including consumer goods. People, mainly young women, use social media to connect with friends and family — tat's about it. The over-selling sales hype fatally distorted all this from the beginning. Too bad.
That said, there are uses for professionals.
Elmer Rich III
December 30, 2011 — 12:52 PM
The comment brings up a good point. Social media has inundated busy individuals with additional contacts and devices to the point of saturation. There are also many more ways for competitors to get at an RIAs clients.
Maria Marsala
August 22, 2013 — 10:11 PM
"How many RIAs clearly articulate what they do and why they are better to their target audience?" Kirt
I don't meet many FAs who can answer "what do you do" and "why should someone hire you" with out spewing a mouthful of boring words about their title, name of their firm or the fact that they are investment advisors, etc. etc. It's the old bad game of features (vs. benefits or differentiators).
But when I look at successful FAs, I notice from their websites that they work with ____ or ____ (a target market).
Recently I've noticed a few successful FAs also mentioning on their websites their minimum AUM. That's great to have, too.
But it goes back further than that… to "who is your target audience —- as the answer is I'll talk to someone who breaths (although not in those terms, but that's what I hear). What a waste of time it is to talk to anyone who breaths.
Months ago, I went to the internet to find a list of niches for FAs. To me, that's the bottom line of a target market that you build on. Hard as I tried, I found <del>0</del>. (So I created a list).
For sure I would have thought that core foundations of a business would have been taught at the training classes FAs attend; if not at business school. Not the case.
Social media is a way to expand your network and communications with clients. Yes, some FAs do get business from social media. But I don't see that as the norm.
More business comes from treating your clients so well that they talk about you to others, referrals from happy clients who know who you want as clients, attending events where your ideal clients hang out, or you offering events to current clients who can bring new clients with them to the events. All face-to-face.
However, you also have a brochure style website along with a blog with a current article of interest to your readers. And on both your blog and website you provide ways for people to connect with you; subscribe to your newsletter, subscribe to your blog, contact you, connect with you on social networking.
And that's true in my business, too. When I speak at conferences or workshops, I'm more apt to get clients and/or new subscribers to my newsletter more quickly then I do from work done on the Internet. I'm sure it's because they have spent 1-3 hours with me and "get/trust" that I'm here to help them succeed. They get to know about me and the way I work, from my talk that they wouldn't have been able to do by going to my social networking sites.
Elmer Rich III
August 22, 2013 — 8:42 PM
There is new information suggesting that technology, gadgets and social media are not only not productive but likely hurt. We are going off and recommending our clients to the same. Lots of time and money with no or negative returns.
It has been so highly hyped and "supply" driven – this was predictable.
Kirk Lowe
August 22, 2013 — 7:47 PM
Can we really judge how successful or not RIAs have been using social media when I've yet to see a firm follow the "trust" model to expand their network, engage their followers, and influence buying decisions?
How many RIAs clearly articulate what they do and why they are better to their target audience?
Social media is about "giving wisdom generously", creating trust by not asking for a sale, and building credibility through being the indisputable expert in your area. It helps to have an "area of expertise" too. Again, another short-coming that effects social media results.
How many RIAs know how to best leverage the various types of social network/tools.
Do RIAs have blogs, papers, checklists and vidoes that share their wisdom?
RIAs that take the time to find the right social media partner, have a great brand, share incredible content and follow the best practices for achieving results – will get the results and then some.
Maria Marsala
December 30, 2011 — 11:09 AM
All sorts of client acquisition processes won't work if all you do is throw the spaghetti on the wall, expecting it to stick. I "see" so many financial advisors answering questions or posting tweets and I'm scratching my head trying to figure out the strategy behind this tactic. (I like puzzles, but often give up trying to figure out the "why" before my head starts hurting).
Be where your niche is, not where everyone else is.
Be where your niche is, not where everyone else in your industry is.
The old rules of 7-10 touches (off line) and more like 20 touches on line before someone will make a comment to your blog, email you or join your newsletter IS reason enough to use social networking as part of an overall, integrated client acquisition strategy. (Remember to let your current clients know which social networking sites you have a profile on.)
What has become known as social networking (I mean isn't all networking social?) is a tool. But unlike most marketing, PR, or other efforts, today it has to be monitored much more keenly because, well, it's technology. As such it continues changes more and more every year