News, Vision & Voice for the Advisory Community
Private Advisor Group brought 22 compliance-minded advisors onboard this month alone to its RIA -- all with the blessing and help of its big IBD partner
December 20, 2011 — 4:33 AM UTC by Lisa Shidler
Brooke's Note: We saw it in the case of Ron Carson who converted his practice to an RIA and now with John Hyland (and his team). When one of LPL's reps gets so big that it can compete with its own broker-dealer, the Boston and San Diego firm seems to take the right approach — helping where it can and getting out of the way, too. Such "coopetition" seems to bode well for all the parties and for an RIA business in which the customer's interests are supposed to come first.
Private Advisor Group, the largest LPL branch office in the country, has nearly doubled its assets in the past year and is reeling in independent and ex-wirehouse advisors on a daily basis, thanks, in large part, to its soup-to-nuts compliance service.
The company will finish the year with $7.5 billion in assets under management, up from $4 billion a year ago. Last year the firm had about 150 advisors and this year they'll finish with about 260, bringing on 22 advisors this month alone.
One big draw for advisors the firm's strong compliance guidance. When advisors sign up with Private Advisor Group they have the option of using the company's newly formed RIA and the firm's in-house compliance team. The firm charges advisors less than 2% of their production to handle their office supervisory responsibilities.
Coast to coast
Earlier this year, Private Advisor Group changed its name from Morristown Financial Group, which was founded in 1997. See: LPL Financial wins more breakaway brokers by sacrificing a revenue stream.
"We thought Morristown was too geographic specific and Private Advisor Group has a cache," says partner John Hyland. "We felt like it was a better fit. Three or four years ago, we were more of a regional firm with most of the advisors 40 or 50 miles away but that game has changed. We have advisors on the West Coast and all over the country."
Hyland has taken on this business challenge while dealing with personal challenges. See: Eighteen months after the fight of his life, an advisor raises more money for a Leukemia cure.
Many advisors with Private Advisor Group have assets ranging from $30 million to $75 million and some have as much as $200 million in assets.
Larger paycheck
Advisors who recently joined Private Advisor Group acknowledge that the firm offers a higher payout than if they acted as independent advisors under LPL. The advisor payout, which ranges from 90% to 96% of a person's advisory business, is based on production.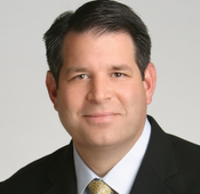 Derek Bruton: We've been extremely impressed.

The reason for the price differential is because LPL branch offices can set their own pricing.
Private Advisor Group partner Patrick Sullivan says that one difference in compensation is that LPL charges an administrative fee on its corporate RIA and there is no administrative fee for advisors to use Private Advisor Group's RIA.
In fact, Hyland adds that when advisors consider all of the assistance his firm provides, many decide to fold under his firm rather than become an LPL advisor on their own.
"We provide all of these services with compliance, transition, practice management and that's all part of the pricing structure. If you compare that to LPL itself that's a more competitive comprehensive structure," Hyland says.
Team of rivals?
Despite the fact that Private Advisor Group technically competes with LPL for advisors, the nation's largest broker-dealer says it's supportive of the firm.
"We've been extremely impressed by the growth of their business. John Hyland and Patrick Sullivan and the team have leveraged LPL to build their RIA and we will be there to support their needs as they work toward exceeding their goals," says Derek Bruton, managing director national sales manager for LPL.
Private Advisor Group ensures RIAs and hybrid advisors have procedures in place to comply with regulations from the Securities and Exchange Commission and FINRA. LPL is still responsible for higher-level compliance such as surveillance of accounts and branch exams.
Compliance kudos
Hyland and Sullivan take pride in their in-depth compliance assistance. Sullivan points out that his company provides daily trade review approvals and reviews daily annuity order entries as well as reviews for all new account applications. The firm also provides e-mail reviews and approval.
"It's a critical issue," Hyland says. "If you're leaving a wirehouse and going to an RIA or a broker-dealer compliance is a scary process because you've never had to deal with it before. For us to offer that as part of our turnkey solution is really critical."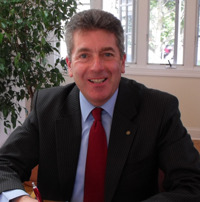 Bob Junge: It's easier to get
advertising approved through Private Advisor Group.

Bob Junge, an advisor who is in the process of transitioning his assets to Private Advisor Group, says he was attracted to the ease of compliance. Junge left PNC three months ago and has transitioned about $12 million of his $55 million in assets and hopes to move over the rest soon.
"I get back-office support through Private Advisor Group as opposed to being totally independent," he says. "It's easier to get advertising approved through Private Advisor Group."
Compliance assistance along with a larger payout made the move to Private Advisor Group an easy decision, says Ray Young, a former Securities America advisor managing about $160 million in assets.
"They'll do the main compliance stuff for me and I have more freedom to work with clients," Young says.
Completing compliance has become such a pain in the neck for advisors that firms who provide the service are offering a huge service, says Hovig Melkonian, director of compliance for RIA IN A BOX, Inc. and Lexington Compliance, based in New York.
"In the past, we used to tell our clients that you shouldn't delegate the authority of compliance issues. But now the SEC is expecting firms to have assistance and compliance consultants."
RIA In A Box charges anywhere from a basic consulting service of $99 to as much as $1,845 per month to completely run an advisory firm's compliance program.
Nice and easy
In addition to the compliance assistance, Hyland says advisors are also attracted to his firm because of its transition support.
Advisors Paul Bartkowski and Ray Thomas left Merrill Lynch on Aug. 23 to join Private Advisor Group and are in the process of bringing over about $100 million in assets.
"They have an excellent transition team," Thomas says. "They really made our transition smooth and easy."
Another selling point is that they get to keep 100% equity in their own firm and don't become owners of Private Advisor Group.
"Advisors can use different technology and all of their offices are different." Hyland says. "We think that's an important part of the model because most advisors want to have their own shop run their own way with their brand."
---
Mentioned in this article:
Private Advisor Group
Specialized Breakaway Service, RIA-Friendly Broker-Dealer, RIA Serving Other RIAs
Top Executive: John Hyland
---
---
Share your thoughts and opinions with the author or other readers.
Stephen Winks said:
December 20, 2011 — 6:08 PM UTC
The transition of Morristown to Private Advisor Group with a net increase of $3.5 billion in assets in one year clearily illustrates the demand for expert advisory services support in a marketplace where no broker/dealers acknowledge or support the fiduciary standing of the broker.
Just think what would happen if the Private Advisor Group, or LPL or an affiliate were to make expert advice (fiduciary standing) safe, scalable, easy to manage and execute. If that level of personalized advice were further achieved at a lower cost than expensive packaged product sales, there would be no compelling counter arguement for brokers to remain at their present firm.
The result is expert advice at a lower cost than transactions (for which brokers are neither accountable or responsible) with an increase in advisor compensation relative to brokerage and higher practice margins. Who could then defend brokers acting counter to the best interest of their client's ?
LPL or the Private Advisor Group, or Foritgent, or Dynasty could be the first to offer large scale institutionalized support for fiduciary standing which makes advice safe, scalable, easy to execute and manage—which would fundamentally change the financial services industry in the best interest of the consumer, minimizing compliance, because compliance is inherent in the execution of an authenticated prudent process.
Brokerage compliance prohibits brokers from achieving fiduciary standing which triggers fiduciary liability. The exact opposite is required of expert authenticated advisory services support which makes advice safe, scalable, easy to execute and manage. Brokerage compliance materially constrains the role of the advisor while advisory services support optimizes the role and value of the advisor.
Compliance for a product sales/brokerage enterprise has historically been very expensive (15% of gross revenues) and assures that brokers do not render advice, have no ongoing fiduciary duties and are not held to the fiduciary standard of care.
The missing links are (a) an expert auithenticated prudent process which makes advice safe, (b) technology which makes transparency in cost and compensation and continuous comprehensive counsel required for fiduciary counsel possible, (c) work flow management tied to a functional division (advisor, CAO, CIO) of labor which makes expert advice scalable and easy to execute and manage as a business, (d) conflict of interest management which literally makes fiduciary counsel possible, (e) expert advisory services support for each of the ten major market segments advisors serve.
Maybe the Private Advisor Group can be the first to establish large scale, institutionalized support for fiduciary standing which would make advice safe, scalable, easy to execute and manage. But my bet would be an LPL affiliate would have a hand in creating the necessary supporting infrastructure cited above, presently not available in the brokerage industry.
SCW
John Hyland said:
December 21, 2011 — 9:54 PM UTC
I thought I'd add some further comments to this story…..
Our success at Private Advisor Group is in part a testimony to the strength of the LPL Financial's business model for advisors. As LPL affiliated advisors for over 14 years, we have never viewed LPL as a competitor – but as a valued business partner. Their management speaks at our conferences, we leverage their research, tools, etc. We benefit from LPL's continued forward momentum in the IBD and Hybrid RIA space and feel that they (LPL) offer advisors the best Hybrid RIA platform in the industry.
I also wanted to thank everyone for their support of the Leukemia & Lymphoma Society's IronTeam and the support of our recent media event in NYC. To follow our progress over the next 8 months, check out our website at www.iron-team.com
Maria Marsala said:
January 1, 2012 — 2:47 AM UTC
Intriguing article. Most independent FA's I've meet have gone to a b-d based on price, and boy do they complain about them! That in turn sets up a negative attitude in other areas of their buisness. They would have been better off at a firm such as this with the infrastructure and desire to support them the right way, but allowing for an independence not found in their former firms.
Stephen Winks said:
January 1, 2012 — 9:22 PM UTC
Maria,
Unfortunately the brokerage industry does not acknowledge or support the fiduciary standing of its brokers whether they are independent contractors or employees. Under Dodd-Frank the broker is required to act in the consumer's best interest and the broker's supporting broker/dealer is required to provide the necessary resources to act in the best interset of the consumer. Not one broker/dealer is providing the necessary enabling resources so it is safe for the broker to act in the client's best interest and acknowledge fiduciary status. In order to make advice safe, scalable, easy to execute and manage—the ball is in the broker/dealer's court—not each individual advisor.
The brokerage industry says it wants to support the best interest of the consumer, as long as it doesn't have to do anything different—which is a complete abdictation of its responsibility to make brokers accountable and responsible for their recommendations. Unfortunately for the brokerage industry, there are statutes, case law and regulatory opinion letters which establish what is required for a fiduciary to act in the consumer's best interest. There are no excuses. Rather than the brokerage industry getting to work in properly supporting advisory services, it prefers to advance specious arguements which are easily countered in the best interest of the consumer. The hope of the Brokerage industry is the best interest of the industry will prevail over the best interest of the consumer, which has been the case with FINRA over the past 70 years.
The consumer naturally presumes that their broker/advisor acts in the consumer's best interest because of the regularory imperative under Dodd-Frank that brokers should be held to a fiduciary standard of care. Thus, in the brokerage industry's efforts to have its interests prevail over that of the consumer, the uninformed consumer would expect the industry to comply with Dodd-Frank. So, wouldn't it be resonable from the consumer's perspective for the brokerage industry to (a) actually support fiduciary standing so (b) brokers would be accountable for their investment recommendations, (c) be responsible to an expert fiduciary standard of of care based on objective, non-negotiable fiduciary criteria of statute, case law and regulatory opinion letters, where© pre-arranged industry arbitration proceedings denying accountability and responsibility for broker recommendations would be eliminated; thus requiring brokers to act in the best interest of the consumer? The brokerage industry doesn't think so and is not accordingly taking the necessary steps to support the fiduciary standing of itsbrokers.
Thus, brokers looking for market leadership in support of expert advisory services which requires fiduciary standing are presently looking at the wrong places by seeking a fiduciary solution from the brokerage industry. Culturally, structurally and technologically—the industry is not interested or willing to distinguish themselves on the basis of the cepth and breadth of fiduciary counsel they support.
Thus, Dynasty, Fortigent, and others are where we will see the necessary innovation to support fiduciary standing—not broker/dealers or custodians directly themselves.
The demand for support for fiduciary standing is massive, just ask the consumer.
It is time for brokerage and custody firms to step up. Just ask the industry's top brokers who seek the same entrapreneurial effort of their broker/dealer in providing the necessary enabling resources in support of fiduciary standing as their broker/dealer requires of them in winning clients..
SCW
---
---