News, Vision & Voice for the Advisory Community
BCG sticks to its guns saying that the double-dip cost of SEC oversight makes any FINRA numbers moot
December 16, 2011 — 7:05 AM UTC by Lisa Shidler
Brooke's Note: One of the arguments for FINRA oversight of all advisors is that it works better as a practical matter. See: Rick Ketchum reveals plan for advisor oversight at FSI conference. But anti-FINRA forces have now sought to undermine that thinking and they're using a Boston Consulting Group study as a battering ram. The study shows that FINRA would be highly expensive — and therefore not a pragmatist's first choice. FINRA found the BCG study to be unimpressive at best. This article looks at views — in colorful quotes — from both sides.
FINRA went on the offensive yesterday after a group of investment advisory organizations held a press conference revealing the results of a study it commissioned arguing that the cost of creating a FINRA-run self-regulatory organization would cost nearly twice as much as funding the SEC to do the same job.
At a New York press conference in midtown, representatives from advisory industry organizations lashed out against the Financial Industry Regulatory Authority, saying it has no business overseeing investment advisors. As proof, the groups cited a new study from the Boston Consulting Group Inc. which states that if FINRA oversaw an SRO it would cost $550 million to $610 million per year, compared with $240 million to $270 million per year for a program run by the Securities and Exchange Commission.
The investment advisory groups that funded the study and held the press conference are the Certified Financial Planner Board of Standards, theFinancial Planning Association, the Investment Adviser Association the National Association of Personal Financial Advisors. TD Ameritrade Institutional sponsored the press conference. These groups shared costs to fund the analysis by BCG. The study took place in November.
"This is not just a debate about costs although that's the focus of the press conference," says David Tittsworth, executive director of the Investment Adviser Association. "We believe FINRA would be the wrong choice for a lot of other reasons, including their lack of accountability." See: One-Man Think Tank: Six reasons that FINRA should be dismantled.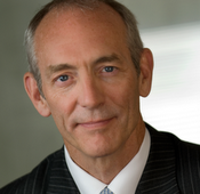 David Tittsworth: This is not just
a debate about costs.
'Wildly inflated'
FINRA wasted no time tearing into the analysis, complaining the authors of the study never reached out to FINRA as they were compiling their findings and never contacted the group for input and before it was published. Furthermore, FINRA contends, the costs cited in the study are "wildly inflated" and the methodology is flawed and poorly explained.
"They admit that they didn't reach out to us," says Howard M. Schloss, executive vice president of FINRA.
"But worse than that, they admit that they didn't consider or evaluate the ease of implementation. We already supervise some of these groups. Them not taking these issues into consideration is baffling. Frankly, we would have expected a lot more from a respected group like Boston Consulting Group."
Schloss declined to list FINRA's estimated costs should it become an SRO, pointing out that there are many factors that could cause costs to rise or fall. But he does say that in every one of FINRA's projected scenarios — even its costliest — the numbers are still many multiples lower than those in the Boston Consulting Group's analysis.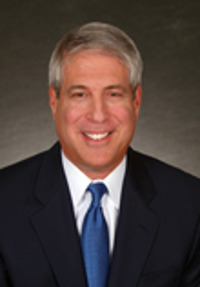 Howard M. Schloss: They admit that
they didn't reach out to us.

"I just don't think it's right to throw out a number out there without first knowing the parameters of the SRO," Schloss says.
Schloss believes much of the analysis is inaccurate because brokers pay fees for certain things that don't pertain to investment advisors.
"There are a lot of fees that have to do with registration that are specific to brokers that wouldn't be relevant to investment advisors. Without knowing how they came up with this fee structure, it's just misleading. To me, it would be obvious to talk to FINRA and SEC when trying to come up with the costs on investment advisor oversight."
Show your work
For his part, the IAA's Tittsworth says that if FINRA has its own analysis it should release those numbers.
"They are expending a lot time and effort lobbying to expand their jurisdiction, and I would be surprised if they do not have detailed cost estimates," he says.
Although the Boston Consulting Group acknowledges it did not interview or consult FINRA or the SEC, the firm stands by its data.
"We believe that there is ample publicly available data and research to inform a rigorous economic analysis of the options," says Gary Shub, a partner at BCG. "We are confident in the analysis and findings, and believe that they will ground future dialogue among the stakeholders in a robust fact base."
The firm says its analysis shows that an SRO would cost advisors at least twice as much as paying user fees to the SEC.
It projects the average annual fee per investment advisory firm at $27,300 for an enhanced SEC program, compared with $51,700 for a FINRA-run SRO, or $57,400 for a new SRO.
Regulating the regulator
The costs of adding a new regulator such as FINRA to oversee an SRO would be astounding, says Brian Hamburger, president of MarketCounsel. He suspects that the costs would be staggering — even more than the study anticipates. See: Brian Hamburger answers the questions about an SRO future that has RIA stomachs in turmoil.
"I think it would cost much more," Hamburger says. "Look at FINRA's budget and what they pay their executives. There's no accountability. I think that number [from BCG] is a very conservative and kind number."
He also points out that even if an SRO is created, the SEC would still have to spend money to oversee it.
"Regardless of whether you buy into the numbers, we'll continue to have the same exact cost structure that continues to go up every year, because the SEC needs to oversee this group. You're talking about another regulator, and it's going to be costly."
Indeed, the BCG analysis states that the SEC wouldn't save that much money if an SRO were created because the group would still need to spend some $90 million to $105 million to oversee the SRO.
Advisors want SEC — even at twice the price
In a survey conducted by BCG, more than 80% of investment advisors said they would prefer to pay user fees to fund enhanced SEC oversight as opposed to having FINRA oversee an SRO program.
The analysis shows that investment advisors prefer SEC oversight even if it were more expensive than FINRA.
For instance, when given a scenario where SEC oversight was 50% more expensive than FINRA, 68% of investment advisors still preferred the SEC. Likewise, in a scenario where SEC oversight was twice as expensive as FINRA, 58% of respondents still preferred the SEC.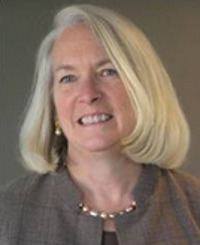 Susan John says there's no question
that investment advisors want the SEC
to handle oversight even if they
have to pay nearly three times
as much.
There's no question that investment advisors want the SEC to handle oversight even if they have to pay nearly three times as much, says Susan John, chairperson of NAPFA.
"NAPFA has always advocated fiduciary standard of care, and our members are very concerned that FINRA — given its lack of understanding [of] the fiduciary standard of care — is not the appropriate agency."
This has been a long-held belief among the majority of investment advisors. See: Why advisors see FINRA as the devil.
Ask the investors
Ultimately, Schloss believes that this survey was aimed at the wrong audience — advisors. "They should have gone out and surveyed investors," he says. "Investors are the group at risk here."
Schloss says that FINRA surveys investors periodically but hasn't asked them yet about oversight regarding advisors. If FINRA were to craft a study about this topic, he says, it would survey investors. See: Tom Bradley makes the case for regulatory efficiency — and maybe, FINRA, especially for the dually registered.
---
Mentioned in this article:
MarketCounsel
Regulatory Attorney, Consulting Firm, Specialized Breakaway Service
Top Executive: Brian Hamburger
---
---
Share your thoughts and opinions with the author or other readers.
Elmer Rich III said:
December 16, 2011 — 8:51 PM UTC
It would be interesting to look at case studies and the accounting of costs in other industries and SROs.
Stephen Winks said:
December 16, 2011 — 8:53 PM UTC
Isn't it interesting that when FINRA is held accountable for cost and effectiveness—they are quick to complain.
In the real world, free market, free enterprise system they may be awakening to the fact that the overhead they have created, its cost and effectiveness, may have lost its relevance by not actively supporting fiduciary standing over the past 70 years in the best interest of the consumer.
To anyone who has followed the debate over brokers having fiduciary responsibility, is there anyone who doesn't see the brokerage industry as a mess created largely under the 70 year watch of FINRA and its predecessors.
FINRA executives themselves have said, if FINRA is not the SRO for advisors, FINRA looses its relevance. Is there anyone who thinks FINRA is effective or is concerned at all about cost as a federal bureaucracy? They just ask for more money right, unlimited budget, no responsibilities yet top of the market compensation, where the best interest of the industry prevails over that of the consumer. Isn't this counter to the FINRA mandate? The Boston Consulting Group should dig deeper.
Perhaps we might be witnessing poetic justice, wouldn't you say?
SCW
---
---