News, Vision & Voice for the Advisory Community
Ex-wirehouse advisor and teacher Mary Murphy puts her toe in the water, perhaps leading the way
December 14, 2011 — 11:55 AM UTC by Lisa Shidler
Brooke's Note: When I was growing up I went to school and played hockey in New Hampshire and Maine. Nashua NH was known for good youth hockey talent. As I started my post-college life in Boston, Nashua was beginning to make noise as an up-and-coming place for businesses — and a place for Boston workers to live out of Massachusetts. Yes, it's near enough for a long commute and to attend Bruins games but far enough to enjoy tax advantages, lower real estate costs and to see an abundance of pine trees. It seems like just the kind of place you'd want to put a Schwab branch.
Ten months after announcing its plan to expand its retail branches with independent operators, Schwab yesterday opened its doors to its very first franchise branch in Nashua N.H.
The office will be helmed by Mary Murphy, a former UBS and MassMutual advisor. Murphy served as an insurance agent and advisor with MassMutual Financial Group. Before joining MassMutual in 2008, she was an advisor with UBS. Before entering the financial services industry, Murphy was a teacher at Manchester West High School in New Hampshire where she taught mathematics to special needs students and mentored the school's student investment club.
Slow start
Schwab had originally hoped to open five to 10 branches in 2011 but now it intends to open 16 new branches next year, with three of those to open by the first quarter. Now, Schwab says, the branch in Nashua will be the only office to open until the new year. See: Schwab spells out the details of its franchise plan.
It's hard to determine the cause of the slower than expected start, says Ryan Shanks, president of Finetooth Consulting.
"When you're doing new recruiting, it's almost impossible to try and project the year-end numbers," he says. "It also doesn't help them out that advisors starting out need to pay such a large cost."
Startup costs range from $46,650 to $109,910 including a franchise fee which ranges from $25,000 to $50,000. Schwab takes a share of revenue and also charges franchisees other fees such as rent and technology charges.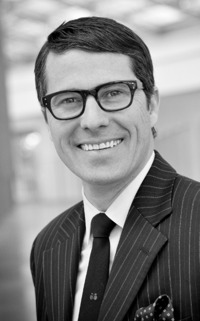 Ryan Shanks: It makes you wonder
if they missed the mark.

"It makes you wonder if they missed the mark with their projections because advisors decided it wasn't as attractive as they thought or it's just taking the firm a little longer to do due diligence," Shanks says.
1.500 prospects
Despite the slower-than-anticipated start, Andrew Salesky, senior vice president of Schwab's independent branches services, says the company is happy with the response it has received to its initiative.
"We've had over 1,500 individuals who have raised their hand with interest," Salesky says. "We are working through the pipeline as aggressively as possible. We are clearly taking the time to make sure we're making the right decision. Given the level of interest we've seen and the quality of candidates, we're very optimistic with the ability to build this model." See: Why Schwab is embracing a franchise-like strategy to fast-forward branch growth.
Long courtship
Salesky says the process to find an independent branch leader is quite in-depth involving multiple visits and discussions with the prospect. Before a final decision is made, the prospect also travels at their own expense to spend two days in San Francisco meeting with Schwab executives.
Murphy visited San Francisco and the firm is excited about her background. In addition to working at both UBS and MassMutual, Murphy was also a teacher at Manchester West High School in New Hampshire where she taught mathematics to special needs students and mentored the school's student investment club.
Murphy was awarded MassMutual's Leaders Award in 2009 and UBS' Leader's Circle Awards in 2007 and 2008, as well as a nomination for Teacher of the Year during her tenure at Manchester West High School.
She earned a bachelor's degree in communications arts and sciences from Bridgewater State College in Massachusetts and a Master's in elementary education and general special education from Rivier College in New Hampshire.
Off to a good start
The branch office's first day for business was on Monday and Salesky said it went "very well." Murphy also hired a registered assistant Carrie Finke who can work with clients. Murphy pays Finke's salary.
"Clients are visiting with Mary," Salesky says. "She's beginning to work her sales pipeline."
A Schwab spokesperson indicated Murphy was not available for comment because the branch just opened. However, Murphy is active in an online Businesses Supporting Businesses group of entrepreneurs in the New Hampshire area. RIABiz made attempts to reach her directly that were unsuccessful.
On the business networking group, Murphy describes herself saying: "I own the first-in-the-nation Charles Schwab Independent Branch Services franchise to be based in Nashua, NH. This branch will offer the same products and services that company-owned branches offer, as well as additional value I will deliver."

Andrew Salesky: She's beginning to work
her sales pipeline.
In addition, on a website for her branch there are already a number of financial planning workshops scheduled including one on Dec. 28 about risk management and protecting profits and limiting losses.
Schwab's must-haves
Salesky maintains that Schwab is still seeking experienced advisors who either hail from an employee model such as a wirehouse or independent arena such as an independent broker dealer or an RIA. Right now, about half of the applicants are currently in an independent arena and the other half are in an employee environment such as a wirehouse, he says.
"We want experienced financial professionals with a track record of sales success looking to have ownership stake in the growth of their business yet at the same time being able to leverage the Schwab brand," Salesky says.
In addition to seeking experienced advisors, choosing the location for these franchises is equally important.
By that criteria, Nashua is an attractive location, a pocket of affluence in the mostly rural state of New Hampshire and a haven for startup companies attracted by low overhead, low taxes and fresh air. It was twice named the "Best Place to Live in America" in annual surveys by Money magazine.
Murphy recommended Nashua to Schwab as a perfect location to open a branch and pointed out that she's a longtime resident of the area, Salesky says. Murphy's home is in nearby Bedford, N.H.
"We felt it met our criteria of an attractive location," Salesky says. "We're looking at candidates who come to us with a proposed market."
Franchise report card
He says the branch managers will be measured by assets and performance scores from clients. Managers are required to bring in $10 million in net new assets yearly until they reach $100 million in total. They're also required to receive good scores from clients rating the advisor about factors such as customer service.
RIAs are still trying to determine how to view this new breed of independent advisor. See: Are Schwab's independent branches an opportunity or a threat to RIAs?.
---
Mentioned in this article:
---
---
Share your thoughts and opinions with the author or other readers.
---