Robert Levitt: The problem was (that) the other guys couldn't handle us.
Brooke's Note: Whenever we write about the Big Three or Big Four (Schwab, TD, Pershing and Fidelity) in the RIA custody business, we do so with the uncomfortable feeling that we're leaving someone out. The biggest one on that possibly wrongly omitted list is State Street. We don't feel terribly guilty in the sense that State Street doesn't seem to mind and may actually prefer it that way. Nor does State Street seem to be an option for most RIAs because they seek to mostly do business with the larger firms. Still, it's our goal to bring you all the best information we can regardless of how companies choose to handle their publicity. We don't know a ton about State Street's RIA effort but it appears to have a very solid niche. Here is what Lisa was able to find out.
Without attracting much notice, State Street, long known for attracting large pension funds, endowments, foundations and mutual funds, is snagging the most lucrative RIAs that its better-known competitors long to gain.
In the RIA custody arena, State Street Wealth Manager Services hasn't been considered a mainstream competitor alongside the likes of Schwab, Fidelity, TD Ameritrade and Pershing. But in fact, State Street, while keeping a low profile, has built a custodian network with the largest RIAs — those who have $1 billion or more in assets catering to ultra-high-net-worth clients.
Today, the Boston-based giant simply can't be ignored as an RIA custodian because it is now the third-largest custodian behind Schwab Advisor Services and Fidelity Institutional Wealth Services. State Street had $121 billion in RIA-only custody assets at the end of 2010, according to Boston-based Aite Group, up from $108 billion in RIA custody assets at the end of 2009. That puts it third behind Schwab and Fidelity but just ahead of TD Ameritrade Institutional.
Few and far between
State Street has built itself up as an elite RIA custodian with completely different offerings than its peers.
"My impression is that they are playing at a level above where the big four would typically reside," says Cerulli Associates director Bing Waldert. "They're working with the firms that are almost small institutions."
But growth can be a challenge because there is a small window of prospects in this uber-exclusive area. There are just 31 retail RIAs with more than $5 billion in assets and 303 RIAs with $1 billion to $5 billion in assets in the whole industry, according to Boston-based Cerulli.
"These types of firms are few and far between," he says. "You're not necessarily going to get a lot of new billion-dollar RIAs being formed," Waldert says.
Above the tech arms race
Because of the size of its RIAs — State Street typically goes after RIAs and small institutions with $1 billion or more in assets — the firm doesn't focus on its technology platform by trying to one-up competitors such as Schwab, Fidelity, TD and Pershing Advisor Solutions because the firms who are attracted to State Street have set up their own technology and aren't dependent on a custodian to do it for them.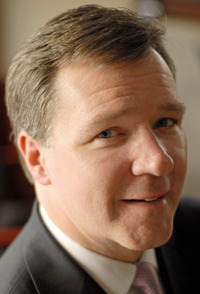 Martin Sullivan was with the unit
for 19 years at IBT and
built it up.
"These guys aren't playing in that game where they're on an arms race to have the first integrated platform," Waldert says. "These guys are playing their own game. They're just different from the others. They're not playing in the bread and butter of the RIA space."
Hush-hush
Unlike its peers, State Street doesn't advertise its RIA custodian unit. In fact, the company rarely sends out press releases about its offerings and products and typically declines to be interviewed for articles about its custodian business — including not offering comment for this article. RIABiz e-mailed State Street custodian officials multiple times seeking comment.
In summer 2007, State Street Corp. bought Investors Bank & Trust — little known in the RIA world — for $4.5 billion, catapulting the bank into the RIA custody business. The merger added $125 billion of RIA assets from registered investment advisers overnight, Waldert says.
IBT also grew stealthily, in part by nabbing orphaned RIA custody units of banks including $25 billion of assets from Chase Manhattan in 2001 and additional RIA assets from Bank of Boston in 1998. IBT obtained its original custody assets from an old Eaton Vance unit. Martin Sullivan was with the unit for 19 years at IBT and built it up. He came to State Street but now has another role at the company.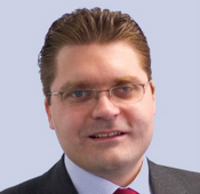 Alois Pirker: I do think they
need to become more verbal about
their RIA offering.
State Street uses a trust platform for client assets, which means these assets never get used as collateral for the custodian's own loans, providing an extra layer of protection.
International scope
RIAs point out that State Street also works with firms smaller than $1 billion. For instance, Robert Levitt, managing principal of Levitt Capital Management LLC, which manages $500 million and is based in Boca Raton, Fla., moved his assets there from Schwab about four years ago.
Levitt says State Street is a professional custodian offering his firm the right type of customer service. State Street is his firm's primary custodian, and he says there are only a few areas where he needs to find a subcustodian — such as dealing with the assets in the country of Rwanda.
When contacted, a Schwab spokesperson says the company is actively working towards solutions to meet advisors' needs because of the importance of global investment capabilities.
Different currencies
State Street has a strong platform for the ultra-wealthy. Perhaps its biggest advantage is that it allows advisors to trade in more than 100 foreign currencies, which reduces the currency risk of trading in dollars and therefore cuts the cost of using middlemen.
Levitt says he doesn't care that State Street's technology offering may not be up to par with the other custodians'. He acknowledges that he did have to make a shift to Advent Software once he switched to State Street.
"If you're running sophisticated portfolios around the world with multiple currencies you need a professional custodian," Levitt says. "I wouldn't even think about leaving State Street. They are pros."
'The best'
Samantha Smith, partner and director of client services at Capital Counsel LLC of New York, also uses State Street as a main custodian. She declined to immediately comment for the article except for stating simply that her firm feels State Street is "the best."
Meanwhile, giant RIA Fisher Investments also uses State Street, but a spokeswoman declined to discuss the Boston firm because her firm works with a number of custodians.
Show the flag
But State Street is losing out on growth potential by not marketing its RIA custody arm, says Alois Pirker, an analyst with Aite Group.
"I do think they need to become more verbal about their RIA offering," Pirker says. "You rarely see anything from them about it.
They could increase their RIA business by being out there and talking about what they have and how they differentiate themselves. That's something they've neglected to do. I think they have a solid business."
Pirker says Aite has worked hard to forge a relationship with State Street for the past three years so that it can provide data comparing State Street's RIA custody assets head to head with others'. Aite was able to include State Street in the analysis it presented over the summer.
Pirker says State Street actually is better positioned with its offerings to compete head to head with Pershing because they have an institutional niche similar to Pershing's.
Pershing at the plate
For its part, BNYMellon/Pershing competes with State Street, says Mark Tibergien, chief executive of Pershing Advisor Solutions. He says his company, including Bank of New York Mellon, has some $300 billion in assets under custody with RIAs and family offices.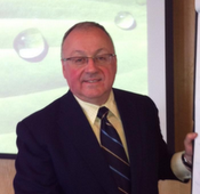 Mark Tibergien: We do regard them
as an important firm in the
financial services community and a meaningful
competitor for the larger end of
the advisory market.
"What makes us unique is that we offer both bank and brokerage custody solutions and after the first of the year, advisors will be able to have a single sign-on to workstations on both in order to view client assets more easily," Tibergien says. "The other element is that we clear and custody in almost 70 foreign markets and are experiencing significant asset growth outside of the U.S. as well as domestically. We are in the process of more closely knitting together our offering, but as of the present, we jointly pursue and serve RIA relationships globally."
Tibergien points out his company's technology investments haven't wavered; it spends some $300 million each year on bolstering its platform. In addition, the company is working to improve its service, products, innovation, and business management solutions for professionally managed growth-oriented advisors.
"State Street more often comes head to head with our bank custody platform than the brokerage platform, but we do regard them as an important firm in the financial services community and a meaningful competitor for the larger end of the advisory market," he says.
Final Note: State Street is hardly the only RIA custodian that chooses not to talk about itself. All the wirehouses and many big banks have some RIA assets that they keep largely out of sight. See: In major reversal, Merrill turns away RIA assets I have called on some of them over the years and they declined to comment — or said little. It would be nice if that changed. BNY Mellon's unit is an example of one that has decided to come out of the shadows. See: After trying life as two silos, the custody units of BNY Wealth Management and Pershing will largely merge.
---
Related Moves
December 20, 2021 – 11:59 PM
---
---
Mentioned in this article:
Aite Group
Consulting Firm
Top Executive: Frank Rizza
---
---
---