Frank Maiorano is out at Trust Company of America and board member is named new CEO
The Colorado-based RIA custodian is putting a ski resort executive, David Barry, in the chief executive spot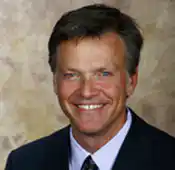 David Barry 'has a proven track record of strong leadership and the establishment of award-winning service and employee culture' says TCoA of its new chief executive.
---
Mentioned in this article:
---
---
---
Elmer Rich III
December 1, 2011 — 5:05 PM
The Board's choice of someone from the regional resort business to head a firm in an global/national industry with such complicated regulatory, compliance and technology demands is interesting. Assume there will be a long, steep learning curve.
The custody market is hyper-competitive and just getting more so.
http://soundprof.ru/user/kopetpdmoo/
Even so, this doesn't establish that actual libido enhancers will not exist in any way. Truly, they are really straightforward to find. On the other hand the undesired results feel to generally be at times too uncomfortable for their services.
http://www.helmig.com/vista/vrepair.htm
I'm a professional concerning this subject. I have written several helpful articles one example is .Go to this site !The ABC of Bone Marrow Transplant