News, Vision & Voice for the Advisory Community
The Wall Street Journal publishes an article looking at rebalancing's efficacy and tops execs at Tamarac and RedBlack offer thoughts
November 9, 2011 — 4:45 AM UTC by Brooke Southall
Demand for rebalancing software is heating up as a result of volatile markets and with it, a discussion about just how much rebalancing is enough.
This week, Shareholders Service Group announced that, after the successful completion of a pilot program with Bedford, N.H.-based RedBlack Software, it will make RedBlack's cloud-based rebalancing solution available to all of its registered investment adviser clients.
High frequency
In the past, many RIA principals have assumed that rebalancing software was a luxury available only to big firms that could afford to spread their costs across hundreds of accounts with hundreds of billions of dollars in assets. But volatile markets may call for far more frequent rebalancings, and with the costs of the software coming down, there is a growing awareness of its capabilities for saving time and energy.
The former head of technology for Schwab Advisor Services could tell that RIAs using SSG were rebalancing portfolios intensively because the mutual fund trades were suddenly occurring in higher volume and consisting of 51% buys and 49% redemptions. "It was substantially higher. We said: 'this is what our clients are doing in response to the market,'" Skiles recalled.
Within reach
In a separate announcement, SSG reported that it has reached an agreement to offer, at preferred pricing, Total Rebalance Expert. TRX rebalances portfolios automatically with consideration paid to tolerance ranges, tax ramifications, location optimization, redemption fees, transaction costs, and cash needs. SSG says the RedBlack and TRX deals will result in pricing breaks and smooth interfaces for its 900 custodial clients.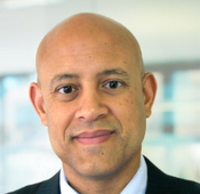 Stuart DePina: Many of our rebalancing
clients are much more active traders
during times that we've seen since
August
The need for rebalancing has indeed been heating up as the markets become more volatile, says Stuart DePina, chief executive of Seattle-based Tamarac Inc., another provider of rebalancing software. See: Tamarac claims what was unthinkable two years ago — that it is on the same playing field as iRebal for rebalancing software.
"I would argue that rebalancing becomes more valuable during times of volatility. In general, many of our rebalancing clients are much more active traders during times that we've seen since August. If I had to guess, there is at least a 20% to 25% increase in trading activity across the majority of our client base. The net effect here is the amount of time they are able to save as a result of the increased trading. In addition, these advisors are able to take advantage of the volatility with [rebalancing software] which they otherwise would not be in a position to do."
Too much of a good thing?
On Monday, The Wall Street Journal published Don't wait to rebalance: This advisor buys when prices tumble, rather than on a set timetable about rebalancing in turbulent market conditions, quoting Michael Chasnoff, principal of Truepoint Inc. of Cincinnati, which manages $1 billion, primarily for wealthy individuals. Chasnoff is also a former chairman of the National Association of Personal Finance Advisors.
But the article also offered a countering view from a study by The Vanguard Group Inc. suggesting that investors were better off sticking with the more old-fashioned approach of annual or semi-annual rebalancings, when allocations move 5 percentage points away from targets.
In the Journal article, Chasnoff partially agrees with this finding, saying that his company's scale keeps transaction costs exceptionally low.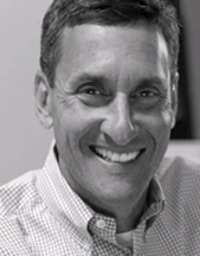 Michael Chasnoff is now, thanks to
WSJ, a famous rebalancing advisor.
Skiles, SSG's executive vice president, says that even the smaller advisors that his firm serves can benefit from rebalancing software. "A small firm might not have that much staff and they still need to respond," he says. "Even though it's only 50 clients, it makes a big difference."
Peter Giza, a co-founder of See: RedBlack's Peter Giza gives RIABiz a look under the hood of its Rebalance Express software., takes issue with Vanguard's conclusions, saying they are outmoded in the post-2008 world.
"Many have considered rebalancing more than once a year as inefficient, based on historical data, but those views are based on past history. We have entered into unprecedented times of world change and turbulence on many fronts. These forces have an enormous effect on world financial markets. To make blanket statements regarding the importance of rebalancing in the times we have entered since 2008 is concerning. There are cases in which rebalancing can become an imperative to an advisor, and putting an artificial date on the process can be costly," he says.
What have you done for me lately?
DePina agrees, adding that there are nuances to the idea of rebalancing that go beyond trading in and out of specific stock positions.
"It is one thing for an advisor to determine that there is a particular stock or fund that is underperforming as a result of volatility and therefore sell out of that position to replace it with another position in a 'tactical' trade … But more importantly, a firm may determine that they want to move out of a strategic investment philosophy… and therefore reallocate … those investments to other opportunities which aren't experiencing the level of volatility. It is in these instances that a firm will would be limited in their ability to make changes to their strategy as quickly as they otherwise would be able to do when they use a solution such as Tamarac's rebalancer."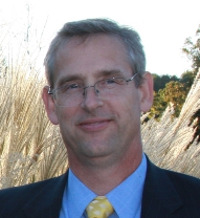 Peter Giza: To make blanket statements
regarding the importance of rebalancing in
the times we have entered since
2008 is concerning.
Giza offers an example of how rebalancing software can help advisors serving clients who demand positive performance during major market downturns.
"One advisor who was heavily in cash before the '08 crash and trying to re-enter the market six months later said: 'Clients are happy you saved their investments but they also want to know what have you done for me lately.' That what-have-you-done-for-me lately pressure grows as volatility grows, which increases the pressure on advisors to be able to be nimble and act adroitly when necessary," Giza says
Spike in sales
Sales spikes during a volatile market are nothing new, DePina says.
"Volatility does drive sales, and this was the primary reason why we experienced a spike in our sales after 2008 and again in the current environment," he says. "As far as advisors being appreciative, I can only tell you our clients certainly express the fact that they know an automated rebalancing solution saves them both in terms of time, which they can measure, and more importantly in terms of a significant reduction in errors which typically occur when firms are rebalancing on a manual basis."
---
Mentioned in this article:
---
---
Share your thoughts and opinions with the author or other readers.
Stephen Winks said:
November 9, 2011 — 9:14 PM UTC
If you follow what is going on in Asia, where precious metals holdings have always been deemed more secure that fiat currency and paper securities, the devaluation of global currencies places increased emphasis on the enduring value of gold which performs well in inflation and deflation.
Rebalancing in a tax and cost efficient manner is a serious fiduciary duty only eclipsed by the fundamental investment decision itself.
Important investors in Asia and the middle east are amused about the high value we in the US place on currency, stock and bonds, particularily in such perilous times where federal treasury securities are being written down by 50% and/or outright default. Are these investors too pessimistic? Not if they are holding any of these federally backed notes. The question is are we being too optimistic here in the US?
By focusing on rebalancing, we might be whistling past the grave yard.
SCW
---
---