News, Vision & Voice for the Advisory Community
Success stories achieved through unorthodox staffing strategies, growth plans and company culture
November 8, 2011 — 3:47 PM UTC by Sondra Harris Guest Columnist
When Schwab Advisor Services vice president Nick Georgis introduced the winners of the 2011 Impact Awards during a session on best practices at last week's IMPACT conference, he described them as "three firms with successful outcomes who all got there in different ways."
The hundreds of RIAs in the audience then had the opportunity to learn about the heads of three of the country's most successful RIA firms — by Schwab's reckoning — and the specific business practices that helped them clinch the award. See also: RIAs reveal their M&A war stories with 200 Schwab IMPACT attendees.
Geographically disparate—the firms are from California, Ohio and Tennessee—they also differ in firm structure and staffing strategies as well—in some cases, dramatically so.
Staffing strategies
For example, Private Ocean, based in San Rafael, Calif. (a suburb of San Francisco), has $750 million of assets under management. About half the staff of 26 to 28 (the head count tends to vary due to interns joining and leaving) comprises MBAs, Ph.D.'s and attorneys. Founder Richard Stone says he likes to have a lot of good talent around him.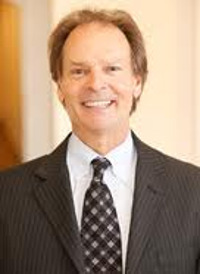 Richard Stone: We set too low
a plateau for growth. By setting
our sights higher, we got there
more quickly.
Green Square Capital Management Inc. of Memphis, Tenn., has twice as much under management—$1.5 billion—and operates with a staff of 12. Founder Steve Sansom is well aware that he runs a lean operation.
The third award-winner, Budros Ruhlin & Roe Inc. of Columbus, Ohio, also has $1.5 billion in AUM. Founder Peggy Ruhlin said the firm has about 40 employees.
Leaving the CEO for last
There was a good deal of interest in how each firm structured its management team for growth. Budros, Ruhlin & Roe originally began with Ruhlin and Jim Budros. Nine years later, they added a chief investment officer. After that, they decided to add a chief executive, driven by the realization that the principals were spending so much time working in the business, that there was no time to work on the business.
They ended up hiring from within, and Ruhlin became the firm's first CEO. "I don't think the firm could have continued to grow without developing this rich level of management structure," she says.
Private Ocean also added a CEO function when the firm got to a certain point in its growth. That point, specifically, was $250 million in AUM. But Richard Stone took a different route. Private Ocean hired from without — actually from way out. Private Ocean hired its first CEO from the aerospace industry.
It was at that point, Stone said, that the firm became committed to instituting processes and structure. "Structure will set you free," he proclaimed to the audience.
A business, not a practice
Green Square Wealth is passionate about strategic planning. The firm created a process for strategic business growth based on Verne Harnish's book Mastering the Rockefeller Habits. The principals have a relentless focus on efficiency. That's the key to their ability to manage $1.5 billion with a team of 12.
Green Square grew over time at what Sansom called "an efficient growth rate" of about 30% per year. "We run the firm like a business, not a practice."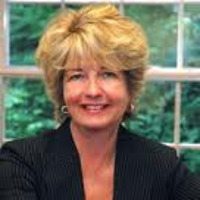 Peggy Ruhlin: when one of us
has a great idea, we must
ask, 'how does it fit into
our strategic plan?'
Taking a page from the Rockefeller program, Green Square developed a strategic plan by working backward. It began by creating a 10-year view and worked backwards to create a one-year and quarterly view.
Private Ocean went through a similar process, using the help of an executive coach. The firm used a simple exercise to envision where it would be 10 years down the road, says Stone, "It's 10 years from now and we are at an awards ceremony. What is the firm being awarded for?" The answer to that question became the goal of the firm.
When she was appointed CEO, one of the first things Ruhlin began to think about was strategic planning—not on behalf of her advisory clients, as she had formerly done—but on behalf of the firm. Prior to that, Ruhlin says, no one had done that.
The principals of Budros Ruhlin & Roe began working with an executive coach and continued to do so for several years. He comes to Columbus three times a year to facilitate board retreats. He forces the group to get things done. With his help, they created a strategic plan. They continue to use the coach to help hold themselves accountable.
On a day-to-day basis, one of the benefits of having a strategic plan, said Ruhlin, is that "When one of us has a great idea, we must ask, 'How does it fit into our strategic plan?'"
Company culture
Company culture, a lively topic of discussion, was mentioned with respect to hiring, employee performance reviews, compensation and mergers. The term "core values" was used frequently by each of the award-winners.
One of Green Square Wealth's core values is "client delight." The concept of delivering a level of service that actually delights the client is a value used to assess prospective employees. Employee reviews contain a quantitative measure based on all of the firm's core values. Bonuses are based, in part, on adherence to the firm's core values.
At Private Ocean, there are multiple tiers of compensation. One of them is core values. And company culture was a major concern when the firm was considering a merger.
It was important to Stone that the two companies be a good cultural fit. So the heads of both firms created and executed a lengthy process to see if the groups would work well together before tying the knot. "We dated first," said Stone.
The courtship included a program of joint events for the companies, an employee exchange so staff members could experience the other firm, and team projects in which staff members from each firm worked on together. The merger was a cultural fit because of the well-structured process used to test the waters.
Peggy Ruhlin noted that company culture was institutionalized at her firm from day one, when the two founding principals agreed that they would never have individual clients; all clients would be clients of the firm.
The importance of company culture was tested when the firm considered changing its compensation structure by implementing a more tiered approach. "Like all firms, we put our clients first," Ruhlin said. "Our employees didn't want to be in competition with each other. They are all there to serve clients. So we did not implement the change we were considering. Staying true to our core values allowed us to maintain our great culture, where staff is focused on their service capabilities rather than their sales capabilities."
Succession planning
Private Ocean hired Moss Adams to do a study that would create a growth plan for the firm. Says Stone, "I was the sole owner. It's important not to let too much equity be concentrated in too few hands." The result was a merger. That was the first step in succession planning.
Stone wants his firm to go on in perpetuity. He wants to give his team a chance to become owners, to "get in early and go deep. It's important to start early because the bigger a firm gets, the more difficult it is for people to buy significant shares." With the help of consultants, Private Ocean now has a complex succession plan in place.
Favorite mistakes
The panelists were asked about their biggest mistakes in building their firms.
Steve Sansom: "I'm an idea guy. Early on, I had a tendency to chase squirrels. We lacked focus."
Peggy Ruhlin: "We fell into a trap. We were having too many client meetings. We began to feel like we weren't in the investment management business; we were in the meeting business." It took too much time and productivity to get ready for and hold multiple meetings per year. And not all clients wanted that."
Richard Stone: "We set too low a plateau for growth. We thought we could stay level but we couldn't. By setting our sights higher, we got there more quickly."
Reading material
For those in the audience interested in these topics, Sansom recommended a reading list:
Who by Geoff Smart and Randy Street
Multipliers by Elizabeth Wiseman
The Breakthrough Company by Steve McFarland
Mastering the Rockefeller Habits by Verne Harnish
Sondra Harris is the principal of Sondra Harris Public Relations and handles a number of clients in the RIA business. She lives in Mill Valley but is, sensibly, looking for a houseboat in Sausalito. She can be reached at sharrispr@comcast.net
---
---
Share your thoughts and opinions with the author or other readers.
---