Catie Tobin: RBC intends to double its RIA assets from $10 billion to $20 billion by 2015.
Brooke's Note: The business of asset custody for RIAs is an oligopoly — with Schwab, Fidelity, TD Ameritrade and Pershing controlling most of the assets and the market. But these able vendors are far from exerting cartel-like market power. Besides being in intense competition with each other, they have to be wary of a growing underclass of custodians that is gaining more confidence and critical mass with each passing year. This article looks at a handful of them who approach serving RIAs from a variety of angles, including emphases on serving advisors wanting heightened capabilities — handling hybrid assets, model portfolios and trust assets, and meeting the needs of the smallest advisors.
Schwab, Fidelity, TD Ameritrade, and Pershing have carved out the top four spots among custodians serving registered investment advisors, but behind the scenes there's a much closer horse race among smaller custodians who are fighting for that No. 5 spot.
These little-known custodians don't get as much attention as the top four, but in terms of assets many of them are running neck-and-neck with each other and one prolonged growth burst could give one of them into a clear claim as the fifth-ranked player.
Comparing these custodians can be tricky because some of them don't report their custody assets and others, such as LPL Financial, include hybrid transactional assets. But right now, LPL, Trust Company of America":https://www.riabiz.com/d/71071 and Royal Bank of Canada all have custody assets in excess of $10 billion. And three other custodians: Scottrade Advisor Services, a division of Scottrade Inc. Folio Institutional and National Advisors Trust Company are boasting significant growth in the past year. Raymond James Financial Inc. custody unit is hanging steady with more than $6 billion of RIA assets.
"It's not easy to be a small custodian, but these competitors are large enough to make it happen and take it to the next level," says Philip Palaveev, president of Fusion Advisor Network. "They've got the scale and size to stay in the business for a long time. They can achieve critical mass quickly."
These smaller, nimbler custodians say that because of their size they've been able to customize changes for advisors, putting them in a position to begin eating up market share.
The smaller custodians also say that even though they're lesser known for their custodian businesses, many offer unique attributes that position them for growth.
Here are some contenders vying for a seat at the grown-ups' table.
LPL: Closing in on the No. 5 spot?
One firm pressing for the No. 5 spot happens to be the nation's largest Independent broker-dealer and thus is positioned to quickly expand its custodian business, says Palaveev.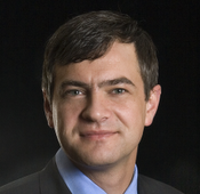 Philip Palaveev: These competitors are large
enough to make it happen.
"LPL has an advantage because they already have an existing customer base," he says. "LPL has a lot of the same offerings as the custodians. It has the same capabilities and that's why it is creeping in as a custodian."
In its third year of existence, LPL's custodial arm has $20.2 billion in assets under custody, up 75% from a year ago when the firm had $11.6 billion. LPL has 142 RIA firms, up 35% from a year ago, says Derek Bruton, managing director and national sales manager, Independent Advisor Services .
LPL declines to disclose the makeup of its custodian business, but it acknowledges that the $20.2 billion includes a big tranche of transactional assets from hybrid RIAs. The company says that more than 50% of these assets are not commission-based.
"We custody all of the assets that our RIAs have with us," Bruton says. "That can be fee-based, commission-based —- anything. The beauty of our platform is we can custody all of it. Our advantage is we can custody all assets and the difference is we measure things different than some of the other custodians. I truly believe if our competitors could custody all assets they'd count them too." See: How LPL lured advisors from Raymond James, UBS and Ameriprise to its hybrid RIA platform.
Still, Raymond James, whose IBD is LPL's biggest competitor in that market, reports its RIA assets of $6.3 billion in a conventional manner. (See below)
Bruton acknowledges that his firm is better known as a broker-dealer than as a custodian business, but he feels that will change as the custodian business continues to soar in growth.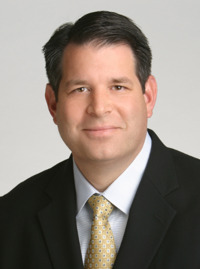 Derek Bruton: I truly believe if
our competitors could custody all assets
they'd count them too.
LPL's platform is set up to help RIAs handle the difficult compliance market, Bruton says, adding that the company has a turnkey technology system that can drastically slash an advisor's compliance costs.
In addition, Bruton believes LPL can compete head-to-head with the larger firms because of its practice-management offerings. This summer, LPL lured practice management expert Michael Watson away from TD Ameritrade. See: LPL lures a TD Ameritrade talent across the San Diego street.
"We're very happy with our growth," Bruton says. "The pace is going to quicken and we'll grow even faster."
Scottrade touts its low-cost services
St. Louis-based discount brokerage Scottrade has been in the custodian business since 2005 and has been luring more advisors because of the low-cost services it offers them.
Brian Davis began his career with Scottrade in 2003 and was promoted to director of Scottrade Advisor Services in July 2010. See: Adding to the list of RIA custodians headed by execs with Schwab schooling, Scottrade promotes Brian Davis.
As a privately held firm, the company doesn't release assets, but Davis says its custodial assets grew by 45% in 2011. He says its RIA ranks have grown from 750 in 2010 to 950 this year and the firm expects additional growth in the coming year.
"For independent RIAs who use Scottrade's custodial services platform, low-cost institutional trading is just the beginning. Because Scottrade does not provide in-house financial advice or investment recommendations, we can serve as a business partner—not a competitor—to the advisors we serve," Davis says.
He points out that each RIA that uses Scottrade Advisor Services is assigned a dedicated relationship team to help with its business and investing needs.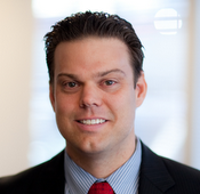 Brian Davis: Scottrade grew its RIA
assets by 45% in 2011.
Davis says advisors are attracted to the firm's easy-to-use website that allows them to manage multiple accounts through one master account and place block trades with real-time allocation to client accounts. Using the same system, RIAs can also send out their advisory fees to clients. RIAs can also access advanced cost-basis reporting and client management tools on the website.
The company has worked hard to bolster its services through advisor feedback. "[It] has helped improve our advisor trading and account-management platform, expand product availability and develop features to meet RIAs' needs," Davis says.
The company launched 15 new low-cost ETFs benchmarked to indexes licensed from Morningstar on March 30, and these new funds have triggered growth for the company's custodian unit by appealing to RIAs, according to Davis.
Scottrade doesn't charge an enrollment fee and there is no minimum asset requirement for advisors.
"Unlike many of our competitors, Scottrade does not have a minimum asset fee because we do not have a minimum asset requirement," Davis says. "This cost savings allows advisors to reallocate their finances to other business needs."
Custodians with strategies and profiles similar to Scottrade's include: Shareholders Service Group Inc and Trade-PMR Inc.. See: The emerging asset custodians rake in small RIAs
Shareholders Service Group has made big technology gains with former Schwab Advisor Services tech chief, Dan Skiles. See: As Black Diamond deal starts to click, small custodian gets another hot partner.
Trade-PMR also has a big partnership deal. See: Wells Fargo now has a testing paw in the RIA stream.
RBC's 'small-firm culture'
Royal Bank of Canada has seen its RIA custody assets grow 23% and has gained 14% growth in RIAs in the past year. See: How a custody relationship with RBC may net an advisor $100 million on day one.
RBC's assets in the second quarter of 2011 were $10.2 billion, up from $8.3 billion a year earlier and $2 billion in 2009. The company has also seen its RIA ranks grow to 82 from 72 in the last year. In 2009, it had just 36 RIAs.
The company intends to double its assets from $10 billion to $20 billion by 2015, says Catie Tobin, head of correspondent and advisor services for RBC Wealth Management. The firm intends to do this by bolstering its business development efforts and continuing to look for firms that are a good fit for its platform and also through the growth of its existing RIA customers.
Tobin describes RBC Advisor Services as unique in the marketplace, offering "small-firm culture" that also offers access to the resources of a global financial services company.
"We are sought after for our high-touch, relationship-focused approach that advisors are accustomed to and expect. We provide products, services and solutions to independent broker-dealers and RIA firms that are usually found only at full-service wealth management firms," she says.
Tobin also points out that the firm can deliver capabilities that may not be available from the discount providers, such as access to trust solutions, credit and lending facilities, and specific-product consulting and high-quality proprietary research.
Trust Company of America eyes wirehouse advisors
It's been just over a year since Bob Oros left LPL to become sales chief of Denver-based asset custodian Trust Company of America. In that time, he's ramped up its sales force and is the firm is now targeting wirehouse advisors. See: How Bob Oros landed at Trust Company of America.
The company currently has 108 RIAs — a 12% jump from last year. The firm's assets are now about $10.4 billion, up from just under $10 billion a year ago.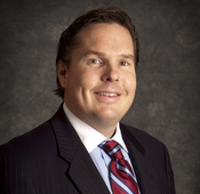 Bob Oros: I feel we are
the best-kept secret.
The company has just started an initiative aimed at courting wirehouse advisors. It is hoping to recruit advisors with $50 million to $250 million in assets.
Since Oros joined the firm, Oros' he and his team have spent a great deal of time working with prospective RIAs to pinpoint ways to help them create a more efficient business while also reducing their out-of-pocket costs.
"Ours is a single-source solution," Oros says. "We're giving you all of the technology under a single price. It's different from the others …. "I felt we are the best-kept secret."
He also says his company offers some services that other custodians don't. For instance, it provides performance reporting for advisors and also calculates RIAs fees for them. Oros acknowledges that until he arrived at Trust Company of America, he didn't realize what an asset this is for RIAs. See: Trust Company of America is giving RIAs more weapons for free-wheeling.
"We'll calculate it and produce the reports for them," Oros says. "We'll get them paid very rapidly. It can take an advisor two to three weeks to do this."
Folio offers 'boutique' technology
Folio Institutional, a privately held firm based in McLean, Va., is a small custodian that is attracting advisors with its specialized technology. See: Folio Institutional finds its winning formula for RIA custody in specialized trading technology.
The company has about 350 advisory firms, up from 275 a year ago. The firm declines to disclose assets in custody but says the total now is several billions of dollars.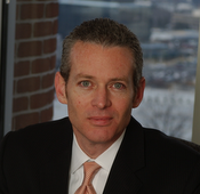 Greg Vigrass: You just don't walk
in here and we have 14
of everything and you choose a
size you like.
"We view ourselves as a boutique as opposed to the big-box stores," says Greg Vigrass, president of Folio. "We view ourselves as offering more of a customized experience. You just don't walk in here and we have 14 of everything and you choose a size you like."
The company markets itself as a niche custodian providing window-trading capability. While trades can be executed in real time as with other custodians, the firm says its RIAs take advantage of having trades transacted during two daily trading windows, 11 a.m. and 2 p.m. He acknowledges that day-traders may not like the twice-daily aspect but says the process is appealing to RIAs.
At other custodians, trades can be made throughout the day, but Folio says its sweet spot is model portfolios. For instance, an advisor who uses model portfolios can update or re-balance an allocation and have those changes executed immediately and simultaneously across the portfolios of all of the clients who are subscribed to that model.
The process allows the buying and selling of fractional shares. Any dollar amount can be fully invested across all of the securities in a portfolio. The fractional share-capability allows advisors to make strategic use of even the most expensive stocks.
National Advisors Trust Co. positions itself as a specialty custodian
Overland Park, Kan.-based National Advisors Trust Company is growing its business by offering niche services for RIAs seeking to bolster their trust- and estate-planning arms. It also has the unique feature of being RIA-owned.
The company's new RIA accounts have grown by over $800 million from a year ago, but the market decline has reduced some of the growth. The firm's assets are at about $7.1 billion, up from about $6.4 billion a year ago, an increase of 10.5%. See: Once-sleepy National Advisors Trust has a sparkling year for net new assets.
The firm currently serves 137 firms, nine more than last year.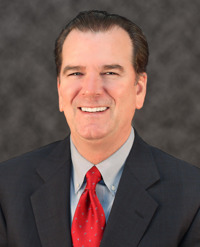 Ron Ferguson: We are the specialty
custodian that most RIAs need.
"We don't think of ourselves as pure custodians," says CEO Ronald Ferguson. "We are the specialty custodian that most RIAs need."
The company offers boutique services with capabilities of carrying trust custody. The firm will serve as trustee in many states compared to some custodians, which may set up trusts only through the state of Delaware. The company also allows non-standard assets — such as real estate — inside trusts.
"The biggest thing we provide is flexibility with trusts that the mass-market custodian can't provide," Ferguson says.
He says his firm doesn't really attract advisors who want a simple custodian. Instead, the advisors who land at the firm are generally looking to build their planning business by helping clients with trusts.
Raymond James
Raymond James has seen its number of RIA firms decline, but its assets have grown to $6.3 billion as of Oct. 31, from $6.1 billion a year earlier . The company now has assets under custody from 89 firms, compared with 94 a year ago. Two years ago, Raymond James raised the asset levels for affiliated RIAs of $50 million from $30 million, and since then it has shed some of the smaller firms while attracting bigger ones, says Anthea Penrose, public relations manager. While the number of RIAs is down, she says the average assets of firms have grown considerably. This year, average assets have grown to $67 million, from $64 million per firm in 2010.
"We attract advisors into our Investment Advisor Division who want to operate as an independent RIA, with the support and resources of a full-service custodian," Penrose says. "Our integrated technology, our research, our back office support are more than competitive — but we believe it is the culture of Raymond James that makes the difference and attracts the high quality of firms we have seen join us recently and will continue to do so in the future." See: Raymond James shows it's serious about winning bigger RIAs.
For more articles that zero in on the strengths and weaknesses of RIA asset custodians, go to our RIA custody section.
---
---
Mentioned in this article:
---
---
---
Elmer Rich III
November 29, 2011 — 5:37 PM
As asset gathering-oriented and new distribution-focused marketers, we have championed custody as a key business builder and differentiator for asset gathers for over a decade. One that has been largely ignored.
Most of our work is proprietary for clients but some ideas include:
- Custody is an untapped source of savings, inefficiencies and back room processes optimization. This is critical in a more fee sensitive environment.
- It is the main indirect touch-point for all clients, with reports and online sites being the main place the advisor's brand is carried.
- Any and all technological innovations first come thru the custodial services – along with regulatory and compliance. Post-Madoff, the regulatory demands on custody are rising exponentially.
- Perhaps, most importantly, each advisor relationship is a hub for direct access to all the clients and assets for additional products and services. There seems to be no better way to build distribution to AUM.
Yet generic and "big box" custody solutions are the norm and dominate market share. That may change, but the momentum is (always) with the status quo. Rightfully so, advisors are very cautious about moving client's money or where it is safe-kept.
Regarding the statement "They can achieve critical mass quickly." — we would love to hear examples or see data supporting this observation. In terms, of market share that seems very challenging, however, in terms of scale that may be less difficult.
And, in fact, the "big box" providers are acquiring "best of breed" "bolt-on" solutions and specialty products/companies at an increasing rate; raising the bar all the time for new entrants. Again, technology is key and technology is highly scaleable. Whoever has the biggest budgets wins.
In some ways the custody market is mature but also "resetting" due to Madoff and technology, etc. Still, gaining or taking over market share is always expensive. Pretty much everyone has the same hungry sales people/senior leaders/Boards asking for bigger numbers. Technology seems to follow the biggest budgets.
Since everyone, as in this article, is working as hard and fast as they can, even outsmarting competitors in this space is hard. We know. We make a living doing it.
Finally, on an encouraging note, all markets divide into new segments or niches as they grow and mature and, no doubt, the advisory business is evolving into more specialized practices and "suites" of custodial needs. Again, data would be good to see. Certainly with higher volatility and lower returns it is harder to differentiate oneself with investment performance alone anymore.
Doug Lawson
November 29, 2011 — 4:59 PM
Custody is no longer a passive decision. This article only begins to tip the scale as it relates to this marketplace. Small Custodians add an extremely high level of value to the RIA space. Additionally, Sub Custodians are a positive trend. A Sub Custodian can add the opportunity to hold true Alternative Assets that traditional custody relationship won't. Alternative Assets held at a Custodian that understands them is a major benefit when you are advising a client, especially sophisticated investors with a desire to diversify their portfolio.
Sandra Reese
November 29, 2011 — 10:38 PM
Specialized custodians are meeting a specific need when it comes to the custody of non-publicly traded assets, also known as alternative assets. Many traditional custodians are becoming more selective in their accommodation of investor's unique assets and over the past two years have been seeking out the services of specialized custodians who understand the nuances of alternative assets. Regulatory changes are also creating new opportunities for these specialists to provide qualified custodian services to RIAs and advisors to private funds. There are advantages of working with a mid-sized and specialized custodian including a willingness to work with smaller advisory firms and funds, agility and attractive pricing.