Frank Pizzichillo: Helping build the organization was what I loved. It wasn't managing sales people. I liked building things from scratch.
Lisa's note: When industry veteran Frank Pizzichillo sent out an e-mail on the day before Thanksgiving that he was leaving MarketCounsel to join Genworth, we wanted to get in touch with all of the key players — not an easy task when everyone was hurrying home to their families. As I was driving the kids to my hometown nestled in rural Northern Indiana's Amish Country, Genworth's Michael Kim called me to talk during his journey from Northern California to Southern California. Pulling over to take notes with two kids in the backseat would have been a disaster. We both expected to arrive at our destination in an hour and agreed to talk then. As it turned out, traveling on dark country roads where the only danger is the occasional horse and buggy proved to be much easier than negotiating Southern California highways. An hour later, my family and I had arrived in time for dinner while Kim was still stuck in traffic — but we had a chance to chat.
Industry veteran Frank Pizzichillo is leaving his executive post at the rapidly growing business and regulatory compliance consulting firm MarketCounsel to join Michael Kim at another rapid-grower — Genworth Financial Wealth Management. See: TAMP assets came easily to Genworth, Envestnet and Loring Ward in 2010 and the fourth quarter sizzled.
Pizzichillo joins an array of fresh talent that's signed on with Genworth in recent months. See: Genworth Financial snags Myra Rothfeld from Citibank. In his new post as regional specialist, Pizzichillo will be talking to RIAs about managed accounts and ways to grow their businesses.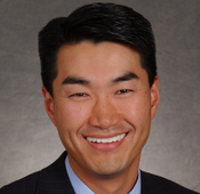 Michael Kim: I feel we're building
our own version of the Yankees'
lineup
"I feel we're building our own version of the Yankees' lineup," Kim says. "We've gotten some of the best talent in the industry and we're excited to add another power hitter to our lineup. We're trying to help advisors think about their business in a strategic way."
Pizzichillo's last day at MarketCounsel was Wednesday and he starts his new post for Genworth on Monday.
Genworth Wealth Management manages $25 billion in assets and supports some 6,000 financial advisors including RIAs and advisors affiliated with independent broker-dealers.
Partners in crime
In his new post, Pizzichillo will report directly to Kim. The two previously worked together at Fidelity and have known each other for years. Pizzichillo will work out of his home in Pennsylvania but will spend a great deal of time meeting with East Coast RIAs.
"This is a relatively new role," Kim says. "I've been playing the West Coast person and Frank's going to be my partner in crime on the East Coast. Given the geography, we felt it was very important to have a local presence in East Coast helping our sales organization to penetrate and help advisors learn more about our value proposition. See: SEI turns a big corner but Genworth is still the big asset gatherer.
Pizzichillo will focus on offering up Genworth's managed account portfolio, an open architecture platform for institutional strategists. He'll also work with RIAs and advisors to coach them in practice-management techniques.
"He'll be the perfect candidate for his role in practice-management," Kim says. "He'll be helping advisors build great businesses through practice-management."
Pizzichillo will also focus on client service, offering advisors ways to outsource using Genworth services to improve back-office operations.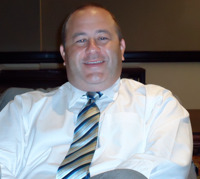 Brian Hamburger: It occurred to us
for the first time that everyone
doesn't want to be a manager.
Some people are very happy honing
their craft.
Kim says Pizzichillo will work with all RIAs and advisors who are interested in improving their businesses. "If advisors are focused on spending more time in front of clients, we believe the best way to do that is to outsource, using resources such as training to help operations," he says. "Whether it's a $1 billion advisor or someone with $100 million in assets, if their sole focus is to grow their business, we'll be the perfect fit to help them grow their firms."
Back to basics
After spending 13 years at TD Ameritrade and Fidelity, Pizzichillo joined MarketCounsel in the summer of 2007. There, where he was on the front lines drumming up sales on a daily basis.
Since that time, the company has grown significantly. It now has a staff of 40 with a sales force of five. For the past five years, MarketCounsel has been listed on the Inc 5000 list of the fastest-growing private companies and its assets have grown 16% in the past three years to $3.2 million in 2011.
As a result of the rapid growth, Pizzichillo's position at the company naturally evolved. Instead of meeting with RIAs frequently to drum up sales, he helped to recruit, hire and train MarketCounsel sales staff. Over the past year, Pizzichillo has been involved in crafting strategic plans for the company as well as overseeing his staff and keeping an eye on big-picture topics.
"I realized I'm no longer doing on a daily basis what I love to do," Pizzichillo says. "And with MarketCounsel reaching a new level of maturity, I feel that it is time to move on and build again. Helping build the organization was what I loved. It wasn't managing sales people. I liked building things from scratch."
A lesson for a small company
MarketCounsel founder Brian Hamburger says that although he hates to lose Pizzichillo, in conversations in recent months he's realized that Pizzichillo wasn't happy in an executive post.
"Frank's passion is not managing other people. His passion is not mentoring other sales people around the country," Hamburger says. "He wants to don a suit and get back into an advisor's office and sell. He gets a charge out of the sale. He's a salesman through-and-through."
Hamburger says that as his company has grown in recent years it only made sense that Pizzichillo would take on more leadership roles.
"Those who have been here for a while have naturally evolved to a management role. It occurred to us for the first time that everyone doesn't want to be a manager. Some people are very happy honing their craft."
Hamburger says he doesn't intend to replace Pizzichillo in the near term and will take over some of his duties. Hamburger believes he'll find someone in the industry to fill this role and suspects the evolution will be natural.
"This is one of the bittersweet aspects of having a growing entity," he says. "I'm happy for him and I'm happy he's going to have this opportunity."
Frank Pizzichillo has also been an excellent contributing writer for RIABiz with his Leading Indicator series. See: The Leading Indicator: The story of an intern, a broker and what might be the longest breakaway sales cycle ever. We hope his new position affords him the opportunity to show off these skills. Thank you Brian Hamburger for affording him that latitude.
---
Mentioned in this article:
---
---
---
Frederick Van Den Abbeel
November 28, 2011 — 10:55 PM
On behalf of TradePMR, we wish Mr. Pizzichillo much success in his new & exciting role with Genworth. Our dealings with him and Mr. Kim have always been professional and steadfast. Genworth is a fine organization and this addition further demonstrates their commitment to serving the growing RIA marketplace.