Mike Byrnes: Another way to grow more quickly is to bring on staff, even if it is at an hourly rate.
As the RIA business becomes more competitive, effectively creating and utilizing public relations and marketing techniques to distinguish yourself from the rest of the pack is becoming increasingly important.
At the National Association of Personal Financial Advisors' 2011 Practice Management and Investments Conference, held Oct. 24-27 at the Brooklyn Marriott in Brooklyn, N.Y., RIAs and communications specialists alike shared concrete ways to buttress the communications and sales side of a practice.
Go wide
Consultant Marie Swift, president of Impact Communications Inc., told the packed session that PR can improve visibility, nationally or locally. "Go after both," she recommended. Surprising some, Swift added, "Sometimes it is even easier to get national coverage."
Regarding working with reporters, "The easier you can make their jobs the more they are going to come back to you. Even if an advisor provides information on background to help educate a journalist, a trust is going to be to be built and they are likely to use the advisor frequently in the future, as he or she has proven to be a good resource."
Implied endorsement
Public relations helps advisors stand out from the public scandals, market meltdowns and distrust. It provides transparency, commonality, respect, a sense of caring and credibility, as it is an implied third-party endorsement. Thus, PR is seen more credible than traditional advertising. Swift said.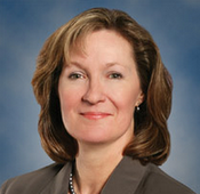 Marie Swift: "Sometimes it is even
easier to get national coverage.
"The repeated exposure is going to build your name recognition," she told attendees. "It differentiates you from other advisors, even other NAPFA advisors."
To accomplish this, RIAs should spend one to two hours a week working with the media. Advisors should read and pitch ideas. Swift refers to this as a "read and feed program." Differentiation is key, so refresh your value proposition. Also, learn how to give colorful quotes and sound bites.
Niche placement
When starting out, advisors should look to the smaller outlets, including those online, Swift said, noting that they have thinner resources with smaller staffs, and can use the assistance. Then, when journalists from bigger outlets look online, they will find you. "Go for every bit of media coverage you can get. Media coverage leads to more media coverage."
To create and execute a simple media plan, Swift suggested developing messages that have three simple, key points. Be prepared to pitch an ides in less than a minute, she said.
Summing up, Swift stressed, "Build credible relationships and seize the easy opportunities."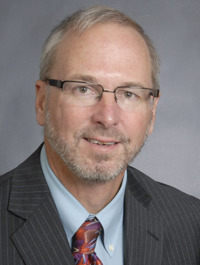 Frank Moore: After advisors make their
first hire they wonder why they
took so long to do it.

How they grew
At the conference, a panel shared best practices for growth and profitability.
Frank Moore, founder of Vintage Financial Services LLC, spoke about increasing growth and profitability through internal initiatives, emphasizing selecting the right types of clients, focusing on service and raising minimum fees.
"Smaller clients take a lot of time," said Moore. While larger clients might lose more with fee increases, it might not mean as much to them, compared to the person who has very little in retirement savings.
Moore suggests using model portfolios and carefully choosing the firm's business development officer. That person needs to take the position seriously if the firm wants to grow. "If you're not from a sales background, you probably want to get some training," he said.
Another way to grow more quickly is to bring on staff, even if it is at an hourly rate. "[After] advisors make their first hire [they] wonder why they took so long to do it," said Moore, noting that when his firm made its first hire, the client-service ratio was about 75 clients per advisor.
Learning to love sales
Christopher Brown, owner of Ivy League Financial Advisors LLC, added that advisors should develop their mission, market and business process. "Define what you need to get the right technology," said Brown. He challenged the attendees to think differently about their business. "We are actually in a client communication and management business."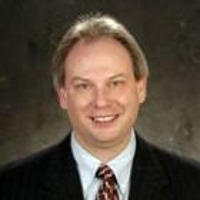 Christopher Brown: Don't like sales? Think
about it as helping more people.

Brown asked the crowd, "Don't like sales? Think about it as helping more people" (a line which elicited many laughs). He recommends pressing existing clients for more assets and referrals. The big problem is that "we don't ask," Brown said. Most clients do not know how to refer business because they have not been trained. Advisors need to set the expectations.
Specifically, Brown recommends waiting about six months before putting referrals on the agenda for about 10 minutes in a client meeting. In that meeting, go through what is going to happen and explain confidentiality. He said to say, "I'd like to run some categories by you." But be aware, Brown said, that this won't be an option for some clients. "Just know, there are networkers and there are non-networkers."
When it comes to alliances, he said, "We can't accept referral fees as a NAPFA member, but that doesn't mean you can't give them." Brown suggests trying this and also disclosing it in the ADVs so the clients know about it. As alliances like to network, he suggested facilitating events to do that.
To grow, Brown suggests networking at BNI meetings, community groups, charitable boards and strong alumni groups.
Online goldmine
Moore said that a solid online presence has helped his business enormously, sharing that it has brought between $10 million and $15 million into his business.
The NAPFA Find an Advisor website is gold," said Brown, adding that this page has received over 200,000 hits — a true benefit of being a NAPFA member.
Moore said to make sure to have a link, which entails only a $150 one-time set up charge. People that come from this site are great leads, as they know what they are looking for. He cautioned, however, to make sure that your site really stands out. "How long do you spend on a home page before knowing if the site is what you are looking for? [If you do not have solid website] they will go somewhere else." he said, adding that it's important to make sure it is easily navigable and suggested a newsletter sign-up to capture information.

Paul Palazzo: In marketing your business
passion, passion, and more passion, plus
humor doesn't hurt.
A NAPFA member link exchange was mentioned several times at the conference. Those participating have seen a dramatic increase in search engine rankings. Moore also recommended improving a firm's web presence by getting free listings online by using Google Places, Yahoo! and Bing.
Passion and humor
At another session, "Marketing Your Business," Paul Palazzo, managing director at Altfest Personal Wealth Management, advised crafting a concise, well-articulated narrative about your firm. Marketing collateral should reinforce this message, highlighting areas of differentiation.
"Passion, passion, and more passion, plus humor doesn't hurt, either," Palazzo said.
With the right marketing approach, momentum will build, he said. For example, if an advisor is endorsed by a particular group, he or she can then get articles in the bulletins, follow up with speaking engagements and then send out the recordings.
To-do list
When it comes to important touch points, Palazzo shared this list:
• Phone calls
• Thank-you notes
• Satisfaction surveys
• Educational offerings
• News summaries
• Firm news
• Speeches/seminars
• Research reports
• Planning meetings
• Birthday cards
• Holiday cards
• Faxes/e-mails
• Personal visits
• Website information
When it comes to getting the most bang for the buck, these personal touches work well with clients:
• Business cards — nice ones
• Note cards — ditto
• Thank you cards — handwritten
• Articles, videos and books — with a note saying 'I was thinking about you today'
• ADV — consider it part of your marketing materials
The personal touch goes a long way with clients, said Palazzo "They say, 'I know who you are. I know that you love to play golf, garden…'"
It's all about differentiation
It's crucial to take the time to determine what makes you different. For instance: "We spent a lot of time decorating our office, thinking about how would we want them to feel when they walk through our doors," Palazzo says.
Recognizing weaknesses is as important as building on your strengths when crafting a communications plan. Palazzo asked the attendees: "What is your marketing weakness, and how can you fix it? As important as your strength is, what is your weakness? What do I need to do to get there [and improve it]?"
Get your name out there
There is no substitute for demonstrating expertise, so Palazzo suggested writing for FiGuide.com, the NAPFA personal finance blog, which is 100% free.
Palazzo also suggested getting out of the office and doing one-hour workshops, potentially at banks, hospitals, etc., and holding institutionally sponsored workshops and universities at adult education outlets. "Kiwanis, Lions, Rotary, and garden clubs all need speakers. Simple ideas — don't make it too complicated. Keep [the presentations] to no more than 20 minutes," he said.
Ready for your close up?
Palazzo's last piece of advice was about leveraging videos.
"It's the future. Consider some training in speaking to the camera." He also recommended joining Toastmasters, a non-profit organization for developing public speaking and leadership skills. Palazzo also advised: "Tape yourself the next time you are making a speech. You can get better at what you do. Then leverage it and spread the word."
All solid tips to improve your marketing efforts.
Mike Byrnes founded Byrnes Consulting, LLC to provide consulting services to help advisors become even more successful. His expertise is in business planning, marketing strategy, business development, client service and management effectiveness, along with several other areas. Read more at www.byrnesconsulting.com.
---
Mentioned in this article:
---
---
---