3 notable RIA happenings in the past week
CFP Board says it's changing hearts and minds of affluent Americans, studies find more advisors making succession plans and RIAs find clients can't get over their allergy to risk
Scott Slater says a study by his firm, Schwab, shows that 88% of advisors are looking at an internal succession plan.
Brooke's Note: We get a number of items every week relating to advisors that don't quite have the oomph to command an article but seem worthy of note. When we get a chance, we aggregate them in threes and toss them your way. Here's a the latest edition of "happenings."
In just 16 weeks the Certified Financial Planner Board of Standards says its costly marketing campaign is already making headway in teaching affluent Americans about the CFP designation.
The CFP board launched the four-year $40 million campaign April 18 to outcry from some advisors who were ticked by a major fee increase on certificants in July from $360 every two years to $325 a year. See: What's behind the CFP Board's big fee increase.
But last week, the CFP board says a total of 6,000 interviews conducted weekly showed most recently that 71% of mass affluent Americans were aware of the CFP designation up from 8 percentage points at 63% the week of April 24.
So far, the CFP board has spent about $9 million on ads with animated graphics that appear in many media outlets including Kiplingers, Fox News, CNN, Barron's AOL, Forbes and Smart Money. The campaign has been aimed at consumers with $100,000 to $1 million in investable assets.
Hearts and minds being changed
It's easy to generate news about a major event, but getting Americans to change their beliefs on a certain topic is a hard task, says Tom Crowder, CFP Board's Managing Director for Marketing and Business Development.
Still, he believes the campaign is doing its job. "You can see that people's opinions are being changed. We're making progress," he says.
Crowder says he's in the midst of analyzing the data more closely to figure out which specific aspect of the campaign has been the most successful.
"The study was a way to maximize our media spin to make sure our dollars are being spent more effectively," he says. "We wanted to judge what was working."
In addition to buying advertising on specific sites, Crowder says one of the most successful aspect of the campaign its placement on a number of non-financial websites commonly read by affluent individuals, for instance dictionary.com or travel sites.
The study also found:
An increase of 13 points in respondents' ratings of CFP professionals as "hard-working."
An 11-point increase in respondents agreeing that CFP professionals are "ethical," "best in the field," "worth the money," and "stays up to date."
A nine-point increase in "competent" and "help achieve goals."
An eight-point increase in intent to seek out a CFP professional.
Advisors moving toward succession
Advisors spend their days urging clients to plan their own future but for years, advisors have been woefully behind in planning their own succession strategies. But a new study from TD Ameritrade shows advisors are making some progress on that front. See: Favorite succession plan of RIAs remains the same: none at all.
The study shows that 62% of advisors have begun crafting a formal succession plan — up 19% from just 43% in 2010, according the analysis from TD Ameritrade Institutional Advisor Index Survey released Nov. 14. The survey of 502 RIAs was conducted by telephone Aug. 15 to Aug. 26 with RIAs who custody with TD as well as RIAs from across the country who custody assets elsewhere.

George Tamer: With the average age
of survey respondents being 54 years,
there is clearly an immediate need
for formal succession planning.
It should come as no surprise that the reason advisors have finally begun to work on their succession plans is because of demand from clients. In fact, 66% of advisors say that they're creating a succession plan to satisfy client expectation followed by 51% who said they want to support the long-term viability of the firm.
Advisors could choose multiple reasons regarding why they were working on a succession plan.
For those nearing retirement, 53% said they hadn't crafted a succession plan because they have difficulty identifying an internal successor and 21% said lack of time were top reasons they don't have a solid plan in place.
"With the average age of survey respondents being 54 years, there is clearly an immediate need for formal succession planning," said George Tamer, director of strategic relationships for TD Ameritrade Institutional.
Finding an internal successor is the preferred exit strategy for all of advisors, the study showed.
Schwab sees similar findings
TD's findings ring true to Scott Slater, Schwab's director of business consulting who says Schwab's most recent study showed 88% of advisors are looking at an internal succession plan.
"We are pleased to see others are seeing succession as big of an issue as we do," he says.
Slater also discovered advisors have been stretched for time what with the volatility of the market and a succession plan often gets put on the back-burner.
"I remember talking with one large $1 billion firm and he told me he got distracted in 2008 and 2009 and lost two years where he should have been working on a succession plan," Slater says. "It's really about trying to give them the time and helping them come up with some concrete ways to start identifying a successor."
Slater says since many advisors want to identify an internal succession plan, he's encouraged them identify potential successors and people who may want ownership in the firm and help to give them the skill set they need so they can advance in the RIA.
Schwab has ramped up its consulting efforts to work closely with advisors giving them concrete tools and ideas to help them begin to start carving out a succession strategy.
Investors still allergic to risk
Affluent clients will continue to worry about risk and 59% of RIAs say market volatility has made clients more risk averse in the past 12 months and only 15% believe clients will be more risk tolerant a year from now, according to a study completed by Cogent Research for Invesco shows.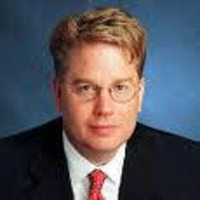 Andrew Scherer: We're surprised that this
focus on risk is here to
stay.
"We believe this research has uncovered some very dramatic results that will be in particular interest to the RIA market," says Andrew Scherer, managing director of Invesco's RIA division. "We're surprised that this focus on risk is here to stay."
He says his company completed the analysis to help RIAs and to ensure his company was aligning itself correctly with RIAs expectations. The study shows that investors are seeking a number of alternatives they perceive as safer such as ETFs, but advisors themselves still have little knowledge on these products.
For instance, 53% of RIAs don't consider themselves as above average understanding of currently available ETFs. "We feel there's a need for continuing education for advisors in ETFs," he says.
The RIA Market Research Study was conducted in September and was based on a survey of 206 RIAs with an average $488 million in investable assets.
---
---
Mentioned in this article:
---
---
---