Britt Doyle: People with new money who are younger have an inherent distrust with big organizations.
Brooke's Note: There are common denominators in the origin stories of breakaway brokers that we write about but invariably there's a twist. The nuance here is that Britt Doyle was torn between marketing to young, ultra-high-net-worth entrepreneurs and wanting the kind of support you get from old line Wall Street firms. The two did not mix. The answer for Doyle was to call on a former Bank of America national sales manager and head of Montgomery Securities' Private Client Group, Jeff Spears, who had gotten religion and founded a firm that serves as a jumping off-place for brokers. In light of what was at stake, Doyle didn't hesitate to leave some retention bonus cash on the table. This could mark a significant attitude check from the wirehouse rank and file as the bonuses reach their twilight years.
Last spring, Britt Doyle faced a dozen young Silicon Valley stars whose company was on the verge of going public. But he couldn't land them as clients because he was employed by a large Wall Street firm — UBS.
"You could see the look in their eyes and I knew that as much as they liked what we were saying, they didn't like that we were from a larger firm," Doyle, 46, says. "It put them off. That was a huge wall that we couldn't get over."
That was the final straw for the 23-year industry veteran who has been burned before by his association with wirehouses. Doyle finally made the leap to independence earlier this month and, with Elliott Elbaz, who formerly worked with institutional clients at investment bank FBR & Co., formed Gordian Wealth Advisors. The pair is based in Mill Valley, Calif. and manages about $250 million for nearly 30 up-and-coming business owners who represent a first generation of wealth. See: Breakaway Movement II is kicking in, say Schwab and Fidelity execs.
Gordian is using Sanctuary Wealth Services, a nearly $1.3 billion San Francisco-based firm that runs and operates its own broker-dealer and its own corporate RIA. Sanctuary provides business infrastructure, investment solutions and consulting services to help breakaways operate independently using its RIA, but advisors manage their own offices, building their own brand and equity.
A new breed of client
Doyle's client sweet spot is the young Silicon Valley entrepreneur with innovative ideas and strategies who has about $10 to $15 million in investable assets. But he discovered, time and again, that his Wall Street employer was a deal-breaker for such prospective clients.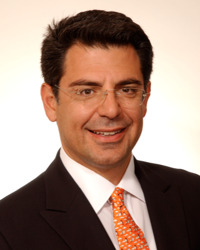 Elliott Elbaz and his partner Britt
Doyle have found a sweet spot
in Silicon Valley clients.
"My partner and I have talked about how the world has changed and the people with new money who are younger have an inherent distrust with big organizations," Doyle says. "So we wanted to do things different and have an independent thought process."
UBS did not return calls and e-mails asking for comment.
Doyle has been through his share of controversies and turmoil in his Wall Street career. Before joining UBS, he worked at Citigroup's Family Office for 12 years, leaving in 2008 when the company's stock had plunged and was on life-support until receiving a giant government bailout. See: Citigroup share plunge triggers elite Smith Barney team to consider breakaway.
Doyle also worked at Merrill Lynch from 1994 to 1997. Before joining Merrill, he was with Kidder Peabody for three years. Doyle left the firm in 1994 when it collapsed after facing major problems with mortgage-backed bonds.
Retention bonuses lose luster
Doyle left UBS despite the fact that he was giving up part of his retention bonus, and industry leaders predict that more wirehouse advisors will go independent in 2012 as retention bonuses continue to lose their luster. See: 7 things to know about retention bonuses and why the post-check ether may be wearing off.
Many of these retention bonuses involve five- or seven-year contracts and by early 2012 many advisors will have just have two or three years left on them, says Aite Group research director Alois Pirker.
In June, Aite released a report entitled "Wealth Management on The Move: The Moment of Truth."
"When there are three years left in a retention bonus, that's when it is no longer as effective as it was before," Pirker says. "It's not enough to hold back advisors from leaving."
Bad branding
Wirehouse advisors are increasingly dissatisfied due to mounting pressures by their firms to ramp up production. Clients are also souring on these Wall Street companies, Pirker adds.
"When you work at a large firm, usually it works in your favor to have a brand name, but with these critical times it actually hurts advisors who are relying on these companies for their business," Pirker says.
California dreaming
The wirehouses' losses will continue to be Sanctuary's gains, says its CEO, Jeff Spears. This is the sixth team his firm has nabbed since it was founded in 2008.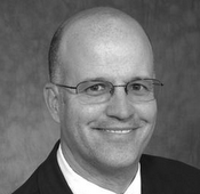 Jeff Spears: The news around Wall
Street doesn't get any better. That
begins to wear on advisors like
Britt who have to take phone
calls every day from clients asking
them what's going on with their
firm.
"The news around Wall Street doesn't get any better," Spears says. "That begins to wear on advisors like Britt who have to take phone calls every day from clients asking them what's going on with their firm."
See: 13 things to know about Bob McCann recruiting his old Merrill Lynch team to UBS .
Sanctuary currently has four advisors in California, one in Boston and one in Chicago. Spears says the focus right now is acquiring West Coast firms.
"I'm always optimistic about this space," he says.
Plug and play
Spears believes his firm's growth will continue because of the solutions it provides to advisors who want to be independent but don't want to run back-office compliance.
"It was imperative to us that the wealth advisor owns the client relationship," he says. "We are not buying those clients. We're just facilitating the move and providing the ongoing support."
Spears says one of the reasons his company stands out from others is because it offers a ready-made solution for advisors to start their business easily.
In fact, while Gordion's Doyle and Elbaz wanted to be independent, they didn't want the headaches of running their own back-office. Sanctuary handles all of the compliance and back-office operations for them.
"They've been our partner since we decided to hire them," Doyle says. "They've really taken a lot of what we do from putting the firm together that allowed us to focus on what we do."
Private label
Rockville, Md.-based Fortigent LLC provides the investment research and technology for all of Sanctuary's advisors under private label. Fortigent and Sanctuary have had a relationship for over a year. See: How Fortigent got $50 billion on its platform by treating an RIA pain-point.
New Sanctuary advisors gain access to Fortigent's performance reporting and data aggregation and also get Fortigent's proposal generation technology. Advisors creating new proposals for clients or prospects will use Fortigent's system, says Gary Carrai, senior managing director for Fortigent.
Fortigent works with 91 firms and has about $50 billion in assets on its platforms.
"There's a huge need for what [Sanctuary] does…the role they play in helping firms out of the wirehouses to give them the right services so they're ready to go," Carrai says. "Sanctuary is really building a nice little niche for themselves."
---
Related Moves
September 24, 2019 – 2:02 AM
---
---
---