News, Vision & Voice for the Advisory Community
Reilly Financial Advisors has a longstanding pipeline to Saudi Arabia and now has a Yale Ph.D. on board as its chief economist
November 17, 2011 — 6:07 AM UTC by Brooke Southall
San Diego – the land of Shamu, flawless 80 degree days and classic suburban sprawl. It's also home to Frank Reilly and his firm, Reilly Financial Advisors, which has grown by about $70 million of AUM this year alone to about $350 million, largely on the strength of referrals from Charles Schwab & Co. and TD Ameritrade branches.
But a significant portion of the firm's revenue comes from its almost four-decade-long pipeline of American clients from Saudi Arabia. Building on that bedrock, Reilly plans to open a satellite office in the oil-rich kingdom early next year, and, as another step in the growth of the firm, has drafted a Yale-educated scholar to work with the firm as its chief economist.
Family affair
Thirty-six years ago, the advisory business got a big boost when neighbors returned from a teaching stint in Saudi Arabia saying that plenty of Americans stationed there needed help managing their ballooning assets. Frank's father, Don Reilly, founder of Reilly Financial Advisors flew over to investigate and created a rich stream of business.
Reilly developed his own taste for international business working for LPL Financial throughout the 1990s. He traveled the world helping the company's founder, Todd Robinson, form an international arm, Global Portfolio Advisors Ltd. When Robinson left LPL, he took that branch of the company with him, now based in Nashua, N.H.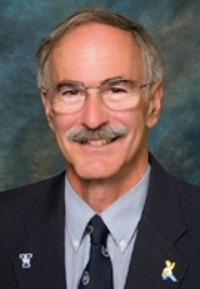 Dan Seiver will bring broader perspective
to a fast-growing RIA.
Reilly joined Reilly Financial Advisors in 1999, and travels to Saudi Arabia three times a year, taking eight or nine meetings a day. His clients are almost exclusively employees of the state-owned oil company, Aramco. Reilly wins their business largely because he knows the ins-and-outs of the company's pension plan.
"It's kind of like a military base," he says. About 40% of Reilly's assets are derived from Saudi Arabia though many of the Americans have since moved on. As a result, the firm has clients in 35 U.S. states and in 14 countries.
All this contributes to Reilly's hyper-awareness of the importance of investing abroad and of increasing the intellectual bandwidth of his 18-person firm. Reilly has five model portfolios with allocations in international investments ranging from 10% to 25%.
Brain power
To meet the needs of his far-flung clientele, a few years ago, Reilly put out feelers in academia, looking for a scholar with a desire to mix it up in the private sector.
He found Dan Seiver, a Yale Ph.D., a San Diego State University College of Business Administration Finance faculty member, and formed a consulting relationship with him. Now, on the brink of his company's expansion, Reilly has pulled Seiver closer by appointing him chief economist.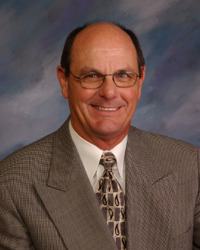 Don Reilly took a chance on
Saudi Arabia based on comments from
his school-teaching neighbors.
Seiver, who retains his fulltime position at the university, comes to the firm with an impressive intellectual pedigree. From 1978 to 2005, he was a Professor of Economics at Miami University (Ohio). His prodigious body of scholarly writing includes co-authorship of an MIT Press book on regional economic policy and a Probus/McGraw-Hill book on investment strategy. Seiver has also been a consultant to the Center for Naval Analyses, and was the investment adviser to the Population Association of America for many years. He is the editor and publisher of The PAD System Report, an investment newsletter.
Contract labor
Reilly is frankly pleased with the added intellectual heft that Seiver gives to his firm.
"San Diego is not New York, San Francisco or even L.A., so you have to look outside the box," he says. "A Yale Ph.D. is hard to beat for economics."
Seiver's will write a monthly review of markets and the economy, a market review twice a year from an academic perspective and sit on the investment committee. He's being paid on a contractual basis.
---
Mentioned in this article:
---
---
Share your thoughts and opinions with the author or other readers.
---