Jane Williams: Men are apt to jump around and women are apt to be more deliberate and committed to a certain position whether it's a stock or strategy.
Financial advisor Marjorie Fox believed that she had seen it all but recently she experienced an eye-opening example of client behavior.
At a recent meeting with a power couple in their 50s whose net worth is above $10 million, the woman was adamant that she wanted the portfolio to grow as much as possible; It was her husband who was pleading to be more conservative.
"I was blown away," says Fox, whose Reston, Va. RIA firm, Fox Joss & Yankee LLC, with $300 million in assets under management. "As I turn 65, I want to be sure I have enough money – and I'm tiring of the volatility. But this woman wants to make as much money as possible!"
What Fox witnessed, however, may not be as surprising as it seems.
Going for it
Female investors have a reputation for playing it safe, but a new analysis shows that high-net-worth women aren't quite as conservative with their portfolios as previously thought.
Chicago-based Spectrem Group analyzed three groups of affluent women: those with $100,000 to just under $1 million (dubbed affluent investors); those with $1 million to $5 million – millionaire investors; and high-net-worth investors with $5 to $25 million for its "Wealthy Women 2011" e-zine, which just came out last week.
The analysis shows that women's investment strategies aren't that much different from men's, and, indeed, as women gain more wealth, their investments tend to become more aggressive. In the analysis, investors described themselves as conservative, moderate, aggressive or most aggressive. Rather than being conservative investors, the majority of wealthy women describe themselves as moderate. See: How to market to women: Don't.
In fact, 68% of high-net-worth women call themselves moderate investors compared with 67% of high-net-worth men. Likewise, 74% of millionaire women described themselves as moderate, compared to just 68% of millionaire men.
The high-net-worth women are also more aggressive than the affluent men and women. Just 55% of affluent men and 55% of affluent women consider themselves moderate.
The analysis also shows that 95% of high-net-worth women use an advisor and that personal and family concerns drive women's financial decisions much more than men's. For instance, 46% of women with $5 million to $25 million of net worth say the financial future of their children and grandchildren is one of their deepest worries, compared with just 35% of high-net-worth men.
Asking for directions
Fox says she often finds that women are more willing to accept advice than men.
"Men often think they're experts," she says. "I think women often feel they don't know as much as men – whether it's true or not – and they're more willing to accept the advice."
Taking the long view
Women are often willing to accept volatility if they have plenty of cash on hand for emergencies, says advisor Heather Locus, a partner at Balasa Dinverno Foltz LLC, an Itasca, Ill.-based registered investment adviser that manages about $1.9 billion in assets. She leads her firm's women's consulting team, which serves about 70 female investors.
Locus says many women want to ensure they have a nice stash of available cash on hand that would last them for three years if needed. Then, if they lose money from investments in their more aggressive long-term buckets, they don't worry as much.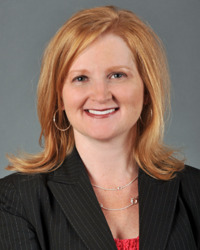 Heather Locus: Women don't react as
much to the market as men.

"Women don't react as much to the market as men and they can withstand the volatility because they know they've got a big pool of cash," Locus says. "Guys tend to look more at money that's gone down. Women look at all of the cash and bonds and feel reassured and don't worry as much about losses. Women can focus on the long-term planning."
For instance, Locus has a female client who is 79 years old. The woman has more than enough money to last the rest of her life, and is planning for passing the wealth to future generations. Because of that long-term strategy, she has many of her investments – 55% – in stocks – unusual for someone of that advanced age.
"Even though that seems aggressive, she can absorb the loss and she knows she won't use it in her lifetime," Locus says.
Eye on growth stocks
Women who going through life-altering changes such as divorce, retirement or the death of a spouse are often likely to be more conservative, says Jane Williams, chief executive of Sand Hill Global Advisors, a $1 billion RIA in Palo Alto, Calif., who works with a number of high-net-worth women.
She also observes that women who are professionals or are one-half of a power couple, tend to be more focused on growth stocks.
"Men are apt to jump around and women are apt to be more deliberate and committed to a certain position whether it's a stock or strategy," she says.
Trusting their instincts
Williams is a non-voting member of a women's investing club and attends the meetings as a sounding board for the members. But she points out that the group, which invests exclusively in equities, makes decisions through intuition – even if the choices go against the Wall Street wisdom.
"They've had pretty darn good success," Williams says. "These are women who haven't played a big role in their household's finances but they're strongly intuitive and they don't follow the traditional rules."
She also points out that once the women have made up their mind on an investment – even if it's volatile – they'll stick with it. For instance, the group has been committed to Apple Inc. despite the stock's ups and downs over the years.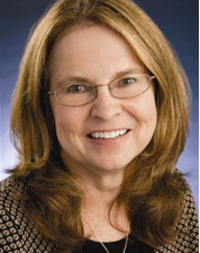 Betsey Purinton: I received a number
of calls from my male clients
this past summer about the falling
stock market and very few from
my female clients.
Holistic approach
It's true that women seem to be able to handle the volatility pretty well if their portfolios are well-diversified, says Betsey A. Purinton, managing director and chief investment officer of StrategicPoint Investment Advisors LLC, an RIA with about $435 million in assets.
She thinks men are more likely to separate risk within their portfolios while women more often associate risk with their entire portfolio. For instance, a male client might hang on to one account where he buys and sells stock and at the same time, put another, more conservative, account in cash when the market gets rocky.
"My perception is that men like to be able to feel like winners in the stock market, but get a little jumpy on the downside," Purinton says. "I received a number of calls from my male clients this past summer about the falling stock market and very few from my female clients. I don't think my female clients saw the market volatility as altering their ultimate plans, given the overall risk in their portfolios, and hence [they] did not feel the need to pick up the phone."
---
---
Maria Marsala
November 10, 2011 — 7:04 AM
Isn't it great that neither men nor women fit some sort of mold :)
Elmer Rich III
November 1, 2011 — 9:42 PM
It is always good to challenge assumptions. Assumptions about a class of people, based on gender in this case, are useful.
However, we would want to see actual behavioral research vs. self-reports. This then would need to be controlled for individual differences and circumstances. For example, could generalizations apply if there were sickness or extra wealth in a family, for the man or woman. These are complex questions.
Brooke Southall
November 1, 2011 — 9:50 PM
All good points, Elmer.
I admit: Part of the appeal to this study was that it gave us the opportunity to get viewpoints
from female practitioners on this interesting subject — of what women want.
The advisory industry seems not at all certain. We keep trying to shed some light.
Brooke
Brooke Southall
November 10, 2011 — 7:22 AM
Yes! But it's confusing when people don't have the decency to allow themselves to be pigeonholed.
Lisa00Davis
It is standard intelligence in the male-dominated world of investing that women are unsuccessful at investments because they are driven by emotions. However, two new reports recommend the opposite. Women are better buyers, they say, exactly because of their emotional acuity.
Article resource: https://personalmoneynetwork.com
Elmer Rich III
April 27, 2013 — 10:32 AM
There is actually consistent research that women professional investors are far better than men. Groups with more women also make better decisions. Women, as they age also have less cognitive impairment.
This research is strong and consistent but largely ignored.
Biologically, it makes sense that the brain mainly responsible for child rearing would be the best at actions.