David Lincoln: Many of these family offices used to be content with slow growth, but now they find that they need to demonstrate vibrant to attract top talent.
Family wealth advisory firms have never been very exciting places. The whole idea is not to get carried away with concerns about asset growth and absolute returns because it can distract or detract from the higher purposes of conserving funds and efficiently passing the vast sums of money down to the following generations.
But free market forces have a way of busting their way in to places where there are inefficiencies or where money is being left on the table.
Concerted sales effort
With that in mind, it may not be surprising that more advisory firms that handle family fortunes are making a concerted sales effort to lure new clients to their doors – a trend that came to light in a release from Family Office Exchange entitled: "Wealth Advisors Adopting a Stronger Sales Culture."
Chicago-based FOX, a group that provides research, consulting and collaboration for 500 wealthy families and their advisors issued the release to announce the completion of a study, "The Enterprise Sales Process: Best Practices in Business Development."
The release states that family offices have begun "adding a new focus on the sales process to meet the increasing demands for growth."
"There may be a lag, but my view is that many firms are investing in sales and marketing resources today in anticipation of stronger client demand in the near future," says David Lincoln, managing director of research for FOX and lead author of the study,
Earlier this year, FOX interviewed more than 40 industry executives by phone or in person. In addition, the firm also had an online survey and used the information from the interviews and survey to complete its analysis.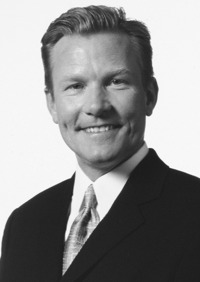 Jeff Roush: You can call it
networking or sales, but the end
result is to obtain more clients
and more revenue.
Why now?
One reason that family offices are brushing up on their selling skills is that the market turmoil and downfall of some big Wall Street brand names has some ultra-wealthy clients – historically reluctant to meet with new advisors – are open to being pitched, according to Jeff Roush, managing partner of Napa, Calif.-based Argos Wealth Advisors, which keeps $1.3 billion of assets under administration.
"Now family offices are much more open and inquisitive and are looking for different solution," Roush says. "I think if advisors are going to grab market share now's the time to do it. There is money in motion and if advisors don't get access to it someone across the way will get it."
As the ultra rich lost money in the market downturn, they became eager to hear about new solutions and ideas, Roush added.
FOX says that up until now firms didn't have a strong sales culture, but as wealth advisors are looking to grow their businesses more rapidly, sales become a priority.
Advisory firms have recognized the "need for more new business which is leading to a change in sales models and greater specialization in sales roles," Too often, relationship managers don't view sales as their priority, Lincoln says.
He adds that many of these family offices used to be content with slow growth, but now they find that they need to demonstrate vibrant to attract top talent.
In addition, Lincoln says that as advisors age and begin considering their own retirement, the firm's annual growth rate is an important factor in its valuation.
Boom on business development officers
Many advisory firms have relationship managers who are pulling double duty – courting new business and working with existing clients – that makes it difficult for these individuals.
As a result, some advisory firms have made changes to sales incentives for relationship managers who also have business development responsibilities.
In addition, one of the most popular new approaches is to hire a business development officer, Lincoln says.
Industry wide, about 65% of family office firms now have at least one dedicated business development officer, he adds.
Some advisory firms have even gone as far to introduce new incentive plans that encourage and reward business development. In one instance, a firm hired coaches for its relationship managers to teach them to effectively solicit referrals from clients, Lincoln says.
There's no question sales were difficult in 2008 and 2009 but things have been improving, he says.
"It seems like there hasn't been a big decline in the industry's appetite for client-facing sales and service personnel," he says. "Good business development officers and relationship managers are still in high demand."
A delicate tap dance
It's true most advisors don't like to describe their efforts as sales, Roush says, but the bottom line is that one of the most important ways for an advisor to grow their business is through sales.
"You can call it networking or sales, but the end result is to obtain more clients and more revenue," he says.
But Roush points out the sales process for the ultra wealthy can be a bit of a dance of sorts.
Large clients are looking to solve problems and any advisor who approaches them armed with solutions for that client will have a better chance of getting the client, Roush says.
Industry leaders say that the key to a successful sale among the ultra-high-net worth is proving the advisor's value.
"Advisors need to look at this and say this is about communicating your value and helping them to make a decision," says Scott Slater, managing director, business consulting for Schwab Advisor Services. "It's a long courting process and you need to be visible to these families."
It's not uncommon for a sales cycle to be one to two years in this arena, he adds.
Referrals are key in this space and Slater says the best advisory firms are successful by their subtly. He knows firms where all advisors are involved in social events such as members' charity boards.
"So, you're now building these relationships long before the person is a prospective client," Slater says.
---
Mentioned in this article:
---
---
---