Scott David: We said: how can we make this happen?
Brooke's Note: Before I was based in San Francisco covering Schwab, I was in Baltimore covering T. Rowe Price for The Daily Record. So I admit this story made me smile. T. Rowe and Schwab have a similar feel — good people and good cultures and long histories of doing right by their customers. But it was almost as if the two companies were too much alike to have a deep relationship. But with both company's interests in RIAs reaching fever pitch — voila — a deal.
After decades of warily circling each other, Charles Schwab & Co. and T. Rowe Price Group Inc. have finally found common ground on how to divvy up the cost of delivering mutual funds to RIAs without charging a commission.
Registered investment advisors can now purchase T. Rowe Price advisor class shares for their clients with no transaction fee on the Schwab Mutual Fund OneSource platform for institutional investors. T. Rowe had $453.5 billion in assets as of Sept. 30, including $266.6 billion in mutual funds.
20 years in the making
"While we have been ramping up our efforts to expand access to our funds for advisors over the past several years, this agreement with Schwab is nearly 20 years in the making," Scott David, director of third-party distribution at T. Rowe Price, said in a release. "We have been offering advisors no-load mutual funds for decades, and Schwab has been a great partner over the years to help us expand access to our funds, now without transaction fees.
David joined T. Rowe in May from Fidelity Investments, where he was president of Fidelity Institutional Retirement Services. Prior to his seven-year tenure at Fidelity, David was president of U.S. retirement services for Deutsche Asset Management/Scudder Investments. He succeeds John Cammack, who worked at T. Rowe for 18 years and left in early 2010. Various people filled the position on an interim basis in the meantime.
High resolution
T. Rowe stiffened its resolve to make a deal with the hard-bargaining Schwab as a result of a decided shift in the habits of investors toward using third-party intermediaries.
"We've seen [advisor interest in T. Rowe funds] exponentially grow in the last three to five years," David says. "We said: 'How can we make this happen?'"
About 80% of mutual funds are distributed by financial advisors, according to Burton Greenwald, a Philadelphia-based mutual fund consultant.
T. Rowe also has two important test cases under its belt. Its funds became available on TD Ameritrade's no-transaction-fee platform in July 2010, and Fidelity's came before that. See: TD Ameritrade's raised its NTF fee to mutual funds and analysts believe rivals may hike theirs, too.
"We've seen much more demand from advisors for T. Rowe funds on NTF platforms." David says.
Charles "Chip" Roame, managing principal of Tiburon Strategic Advisors LLC, says there was mounting pressure on Schwab to make an NTF deal with T. Rowe.
"Schwab probably had to do the deal after Fidelity and TD Ameritrade did," he says. Imagine the outcry that would have come from Schwab [financial advisors] if TRP funds were NTF at the other custodians but not at Schwab.
Still, there was big incentives for T. Rowe, too.
"Schwab has the biggest FAs with the biggest opportunity to direct big assets to T. Rowe Price. To do the deal other places and not at Schwab would have lacked foresight by T. Rowe Price," Roame says.
Both Rowe's David and Doug Hanson, the Schwab vice president who oversees third-party mutual funds for the company, including OneSource, decline to address how much of a fee T. Rowe is paying.
David does say that T. Rowe will not raise its 12(b)-1 fees to offset the higher costs of listing on OneSource.
"T. Rowe is a consistently outstanding asset manager, and has been supportive of the RIA business. We are very excited to have them on and believe advisors will be too," Hanson said.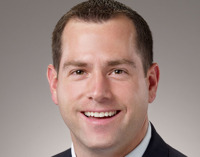 Joe Garrison: We crunch it to
see where there's a breakpoint.
The breaking point
Joe Garrison, senior portfolio manager at Strategic Wealth Management Group, likes the deal because it makes T. Rowe Price funds accessible to smaller clients or to big clients making smaller investments.
The Columbia, Md., firm keeps its $750 million of assets with Schwab and has long used T. Rowe. But Garrison found that it was hard to justify making investments of less than about $20,000, for instance, in the T. Rowe Price New America Growth Fund. His firm likes to get back its return on the transaction fee within one year. Schwab charges $49.95 for online mutual fund trades.
"We crunch it to see where there's a break point," he says.
Another way that the OneSource deal helps Garrison is by allowing him to dollar-cost-average cash into mutual funds over several months.
"That's another win," Garrison says.
On what basis?
With the OneSource deal, T. Rowe gains much greater access to Schwab's 6,600 RIAs with $700 billion of combined assets.
"They recognize that you have to go through intermediaries. Schwab represents a huge entree," Greenwald says.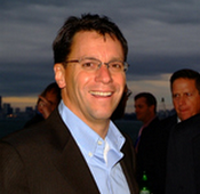 Chip Roame: TRP's risk is that
no new money comes and they
just traded non-NTF for NTF payments
for the same AUM. I
doubt that will happen.
Still, he wonders how the deal ended up getting structured between Schwab and T. Rowe. Schwab typically charges 40 basis points and this represents a larger percentage of the total expense fees for T. Rowe than it would for most mutual fund companies.
Schwab's cut of the deal won't make the deal unworkable for T. Rowe because it has few variable costs, according to Roame.
"If Schwab drives in an extra say $1 billion, is there any more cost to TRP? Very little. Same portfolio managers. Schwab does the subaccounting. So as long as they charge more than they share, its nearly all gravy. That's the NTF model for big fund complexes. TRP's risk is that no new money comes and they just traded non-NTF for NTF payments for the same AUM. I doubt that will happen."
Roame addds: "I assume that the parties split the revenue difference in some way, maybe a ramp-up over a number of years, or maybe increasing basis points with volume."
---
---
Mentioned in this article:
---
---
---