David Canter is bringing an open architecture approach to assimilating intellectual capital at Fidelity.
Cold rains, preceding snow, splashed down on Boston last week but Fidelity Investments heated things up by convening an internal conference practice management think tank.
What stood out about the October 27 event held in a meeting center in Boston's financial district was that it brought in top practice management and technology voices from around the country. It also invited some top RIAs, who talked about recent deals. And in a gesture that spoke to the open spirit of the event, the host, David Canter, Fidelity's executive vice president of practice management and consulting, said it would be OK to share some thoughts about it in a column.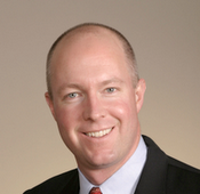 Tim Welsh: This may well
be a seminal event for Fidelity,
and the industry, as they dive
deep into the practice management pool.

Fidelity is investing aggressively in further building out its already-impressive practice management and consulting platform. And when an organization with the heft and horsepower of Fidelity takes notice, usually big things result.
To prepare and plan for its initiative, Fidelity, at its all-day meeting, featured a series of panel discussions, brainstorming sessions and networking opportunities for executives from across the firm's various business lines to engage an all-star set of industry experts — many of whom literally pioneered practice management in the RIA industry.
David Welling, a practice management pioneer who currently leads the sales, product strategy and client service areas for Black Diamond Performance Reporting, a division of Advent Software Inc., and Dan Skiles, a technology and operations practice expert who is now executive vice president at Shareholders Service Group Inc. The latter two executives headed up practice management and technology for Schwab Advisor Services immediately prior to taking their current jobs. Greg Rogers, founder and president of leading family and family business consultancy Raylign Advisory LLC, was also featured.
They had a rapt audience of more than 50 top Fidelity product managers, sales specialists, marketing mavens, operational, technology and compliance gurus engaged with these industry experts to get a lens-eye view into the nuances of running an RIA firm.
The Legends of Practice Management
Kicking off the conference was a panel discussion titled, "The Legends of Practice Management."
This humorous, wide-ranging and compelling discussion was led by Canter, as he asked the experts the best ways to build out practice management resources to help advisors better manage and expand their businesses.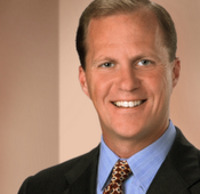 Dave Welling: A former boss
of mine said once, 'In God
we trust, but all others bring
data.'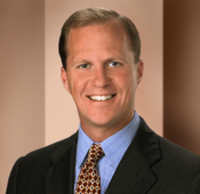 Dave Welling: A former boss of
mine said once, 'In God we
trust, but all others bring data.'

Skiles, a noted industry technology columnist, offered up solid thoughts on how to structure a technology consultation. "You need to formalize it and ensure that the principals of the firm are engaged in the process. Otherwise, they don't communicate the importance of change to the staff and their focus on driving efficiencies. All too often, advisors and staff fall into a rut of running their various softwares, don't take the time to learn about the new features and are underutilizing the capabilities of what they already own."
Rogers, a unique blend of an advisor and consultant, echoed the main focuses of practice management that RIAs need. "It's all about being efficient, productive and building a solid infrastructure," he said. "Without that, all other issues such as the ability to grow, scale your firm??? and continue to attract talent are just symptoms of that underlying problem."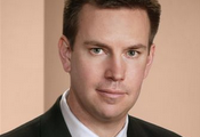 Dan Skiles: You need to formalize
it.
White-paper guru
As the advisory industry continues to gray and cycle towards retirement, the topic of succession planning and mergers and acquisitions took center stage as what many experts predict will be the dominant theme for practice management over the next decade. Leading this discussion was Mark Hurley, president and CEO of the Fiduciary Network, and the pioneer of the communication tool that has influenced the RIA business the most: the industry white paper.
Hurley provided insight into the dozen deals he has done in the wealth management business since founding Fiduciary Network, including the innovative financing services his firm provides. He also suggested in his unique, thought-provoking style that there may be change on the horizon for the majority of the industry. See: What to make of Mark Hurley's latest prophesy that most RIA firms will go out with a whimper.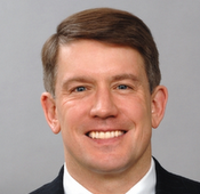 Mark Hurley sees change on the
horizon.
As potential proof points for how the industry is moving to accept the future reality Hurley has predicted in his research, the concluding discussion for the day featured Dan Silver from Adviser Investments and Michael Nathanson from The Colony Group LLC. Both of these $1-billion-plus AUM RIA firms had recently completed a transaction to bring outside financing and capital into their firms for a variety of reasons. See: E*TRADE unwinds its RIA roll-up, and a giant RIA rises in the Boston burbs.
A look inside Focus Financial's big deal with The Colony Group
Silver echoed those thoughts on how important the succession issue was and why his firm did the deal with Hurley.
"We agree that there will be industry dominators that will arise and we wanted to fall into that category."
The Hosts with the Most on a Snowy Boston Day
The weather might not have been welcoming for us fair-weather Californians, as the rains turned to snow, but Fidelity certainly was. I had the opportunity to dine with all of the industry gurus and a small set of Fidelity executives the night before the conference to compare notes and prep for the next day's sessions, including a discussion I led on how best to market practice management content, services and messages.
For what it's worth, Canter also did single me out as a Legend of Practice Management, a great compliment that echoes back to my days in corporate life when the industry first began to experiment in ways to directly add value to advisors from the custodian point of view. (Editor's Note: Tim Welsh is a former director of marketing for Schwab Advisor Services)
As I reflected on the day's events, it occurred to me that this may well be a seminal event for Fidelity, and the industry, as they dive deep into the practice management pool. See: Fidelity lures a 'game-changing' West Coast practice-management star.
Timothy D. Welsh, CFP®, is president and founder of Nexus Strategy LLC, a leading consulting firm to the wealth management industry, and can be reached at tim@nexus-strategy.com or on Twitter @NexusStrategy.
---
Related Moves
---
September 10, 2019 – 10:52 PM
---
November 22, 2018 – 12:07 AM
---
---
Mentioned in this article:
---
---
---
http://ocean-techsupply.com/page13.php
This was followed by a select number of E-books developed generally for small groups and with a tiny variety of topics. These included manuals on hardware or technology. But together with the Internet during the 1990s came the transferring of documents as well as increase in E-book popularity.
http://www.androidsofts.net/user/carpinteyronrw/
In the event you absolutely are a supporter of seeing videos, then the Apple iPad will provide you with the encounter you'll need due to the fact it comes using an built-in YouTube software. Its excellent is unrivaled. Stream movies will also be out there extremely suitable in case you are about the go. It can be in searching earth in which the Apple iPad outshines the rest of the gizmos offered inside the current market. In a faucet, that you are already surfing.
Craig Morningstar
November 5, 2011 — 2:29 AM
Another good story about the real value of Practice Management.
With Advisors making better business choices, the focus of practice management changes from tactics to strategy. Many Advisors get caught in the trap of making less-than-effective technology decisions, which result in below average systems, poor deliverables, wasted staff resources, lower profits, practice distractions and much more.
Outsource firms offering complete services, full support, back office support and above average technologies, can and do fix or eliminate many of the problems caused by less than effective choices.
To look at it another way, would you like to spend every day in a house that was built a room at a time (Advisor built solutions based on parts that don't fit together)?
Or would you like to spend every day in a house professionally designed, built and managed to increase your business efficiency (A complete and full service outsource firm)?
The sad part is, many don't learn of the difference until years later.
Dynamic Wealth Advisor is a professionally designed, built and managed outsource solution for RIAs and IARs.