Ali Swofford: It seems that men and women are both from Venus.
Lindner Capital Advisors, a third-party asset management firm in Atlanta, recently held an educational symposium for wealth managers. The objective of the daylong conference was to provide financial advisors with information that would help them better understand their high-net-worth clients, communicate with them on a deeper level and provide them with advice that would address their specific needs. The event was held on Oct. 20 at the Atlanta Airport Marriott.
Below are comments and impressions from three of the attendees:
Sheryl Garrett, Founder, Garrett Planning Network
What do investors really want? Why do we invest? Is the entire motivation to play the "beat-the-market-game" and win? Do investors simply want the best risk-adjusted return that they can achieve given their appetite for risk? Talking to advisors and looking at their marketing materials may lead us to believe that this is truly what investors really want. But is it? And is it healthy?
Investors and investment advisors frequently misjudge the drivers behind investor behavior and what it is that clients really want from their money and the services of investment advisors. Many advisors don't even bother to identify what their clients really want from them or need from their investment portfolio. If we do ask, do we have the skills and wisdom that will help the client achieve what matters most in their financial lives?
In a recent survey by SEI Advisor Network, investors were asked to respond to the question, "Why is wealth important to you?" Most of the respondents (94%) said that wealth was to provide for their financial security. The next most common response was helping children become successful (50%) or providing a college education for children (45%). Another 35% of the respondents indicated that they were accumulating wealth to be able to help the less fortunate. Finally, 31% of survey respondents indicated that they were accumulating wealth for their own personal enjoyment.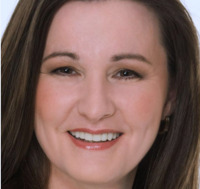 Sheryl Garrett: Too often I feel
that investment advisors…focus more on total
return rather than on the client's
total well-being.
I recently attended the Lindner Capital Advisors Symposium and heard Meir Statman speak about the focus of his research and his book, "What Investors Really Want." [He] stressed that what we should be asking the client is, "What is the money for?" Goal-based planning and portfolio design strategies enable us to segregate a clients' portfolio so that we can focus on the critical objectives such as taking care of ourselves and our families, before considering other less important objectives.
Statman says that "good advisors promote both wealth and well-being." It matters not that you die with a substantial amount of money if the road you took to obtain that wealth caused great discomfort. "People want security primarily, but with a hope of an upside" Statman added. Too often I feel that investment advisors, fearing that they will not retain the client relationship (revenues), focus more on total return, rather than on the client's total well-being.
As fiduciaries, we have no choice. We must do what is in the client's best interest and that would be their well-being. And we might get fired for doing what we deem is in our client's best interest when that judgment causes their portfolio to underperform the market averages. Good decisions don't necessarily produce the best results…in the total return department.
Our role as investment advisors is to help clients determine the most appropriate ways for them to invest their money to accomplish what matters most in their lives. We help people achieve their most cherished financial life goals. I highly doubt that beating the market, in and of itself, is what investors really want.
Statman discusses behavioral finance in a way that makes this subject easy to grasp for all readers and students. His book is a must-read by all investment advisors and investors alike. We all have much to learn.
Sheryl Garrett, CFP®, AIF® founder of The Garrett Planning Network Inc., has been dubbed "The All-American Planner," possibly because of her zealous mission to "help make competent, objective financial advice accessible to all people." Her fresh approach as a financial advisor working with clients on an hourly, as-needed, fee-only basis has evolved into an international network of likeminded financial advisors, the Garrett Planning Network.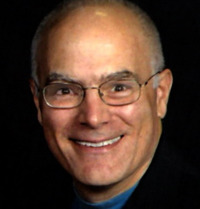 Mark DiGiovanni: I always require a
copy of the declarations page of
their homeowners and auto insurance policies.

Mark DiGiovanni, Marathon Financial Strategies
I recently attended the Lindner Capital Advisors Wealth Manager Symposium, which addressed several important topics and issues that most advisors face on a regular basis. One of particular interest to me was "Unique Risk Management Planning Challenges of the Affluent," delivered by Paul Kountz of Chartis Insurance.
It's not uncommon for certified financial planners who do comprehensive financial planning to have a gap in their training in this area, but risk management — in particular property/casualty/liability insurance — is a critical issue that affects virtually every client or prospect we will ever have.
In his relatively short presentation, Kountz covered a wide range of situations faced by high-net-worth clients, the negative impact of which can be mitigated with the right insurance. The list included kidnap and ransom, domestic-partnership disputes, collections, boating fatalities, libelous or defamatory emails, directors-and-officers lawsuits and issues around employment practices — just to name a few.
Having spent a decade as a property/casualty/liability underwriter for a major insurance company before becoming a financial advisor, I'm reasonably well versed on the subject, but many of the financial advisors in the room were unfamiliar with much of the material in the presentation. I also know that a client doesn't have to be among the ultra-, ultra-affluent to be affected by unaddressed insurance issues.
Because of my background, as part of the discovery process with clients I always require a copy of the declarations page of their homeowners and auto insurance policies, in addition to the typical financial information. It may seem unusual to request this insurance information, especially since, like most advisors, I don't sell auto or homeowners insurance.
The reason I do it is that I reviewed hundreds of claims in my years as an underwriter and saw how property claims can occur from the most unusual and unexpected circumstances. I saw how the cost to repair or replace property often exceeded the coverage limits of the policy, leaving the insured party to cover the difference out of pocket.
Even more alarming than the property claims were the liability claims. We're a very litigious society (that's what happens when half the lawyers in the world live in a country with only 4% of the world's population). People get sued even when there is no basis. Even if vindicated, the defense costs can be staggering. Of course anyone who has accumulated any wealth (your clients) is an even bigger target for frivolous lawsuits.
Like many advisors, I do comprehensive financial planning, but the bulk of my income is derived from asset management. I encourage advisors with a similar business model to become more involved with their clients' property/casualty/liability insurance for two reasons. First, if you are their financial advisor and they suffer a loss that insurance doesn't fully cover, you may become the defendant in a negligence lawsuit. You are their financial advisor, and there are all those lawyers out there looking for someone to sue.
Second, if a client suffers an uninsured or underinsured loss and doesn't take it out on you directly, it could still affect you indirectly. The client will most likely deplete the assets under your management in order to cover the out-of-pocket costs for the loss they've incurred. In many cases, that will impair the ability of your clients to meet their financial goals, which may jeopardize your reputation. It will also likely reduce your asset management fee in proportion to the reduced assets, which may jeopardize your financial stability.
Making sure your clients have adequate coverage on all their property/casualty/liability policies not only protects them, it protects you, too.
Mark DiGiovanni is the founder of Marathon Financial Strategies, a financial planning and asset management firm in Grayson, Ga. Having began his career as a teacher, he is a frequent speaker on the subject of financial IQ and is the author of four books.
Ali Swofford, Ph.D., Swofford Financial
When I saw that Barry LaValley was going to speak about "Making Your Message Stick" at the recent LCA symposium, I thought about the trusting, long-term relationships that I've built with clients during my many years as a financial advisor. While I'm always eager to learn new things, I wondered whether I'd hear anything that was really new news. The answer … I absolutely did!
It seems that men and women are both from Venus, at least as we grow older and determine what's truly important to us. According to LaValley, we make decisions from our right brain, which focuses on feelings, hopes, dreams and social biases. Our left brain, linked to rational evaluation, merely justifies our emotional decisions.
As advisors, when we speak to clients, we'd better resonate in meaningful sound bites. LaValley says the average 55-year-old listens for 45 seconds and then "checks out" for 30 seconds. If it takes you 10 minutes to warm up in a client meeting, chances are your prospect has "checked out" seven or eight times and may not have a clue where you're trying to go with your verbal dissertation
Additionally, if the client has already used up his or her 90 minutes worth of daily left-brain glucose, the "checkout" is constant until the body has rested and had a chance to replenish the left-brain food supply. In other words, the only part of the brain working is the right brain. Bottom line, your technical presentation that took days of research, presented logically in full PowerPoint graphic glory, may be heard the same way Charlie Brown heard his teacher… "Wah wah wah, wah wah."
LeValley also pointed out some fundamental misconceptions that drive most advisors at one time or another:
• Clients make decisions based on rational thought.
• The more affluent and successful the client, the more technical your message can be.
• Clients listen to every word you say and they connect the dots.
• For astute investors there is no limit to how much left-brain information you can give them at one time.
The point of the daylong conference was to provide attendees with ideas we can use to differentiate ourselves from our competition by understanding how clients think, act and make decisions. Perhaps the most important concept I learned from LeValley's presentation is that we are "feeling people who think, not thinking people who feel." Thus, stories that touch right-brain emotional "hot buttons" are the ones that resonate. According to LaValley, effective advisors focus on three main factors: helping their clients enjoy and protect their lifestyle, creating financial comfort and building a legacy. These are all right-brain "bundles" — any supporting facts, figures or data need to be tied to what it means to the client personally.
With this new understanding of the right-brain approach to communication, I am better equipped to focus my messages so that clients can truly hear what I'm saying when I talk to them. By ensuring that I establish "context" for their right brain, I can communicate "content" to their left brain — helping them understand what they don't know, but need to know. My years of experience helping other clients through similar life stages provide me with valuable insights. Ultimately, clients and prospects want to know that I am invested in them as a partner; that I will be there to celebrate their joys and feel their pain; and that we will plan for things we can plan for and adjust when the unexpected happens.
I appreciate LCA's decision to create a program that offered stimulating, informative content to help attendees avoid the "wah wah wah" that is all too common in our industry.
Ali Swofford, Ph.D., CLU, ChFC, the president of Swofford Financial, has been involved in the financial services industry since 1984. She offers planning and financial products to help clients successfully deal with retirement and estate transfer issues. Ali is an Investment Adviser representative of, and offers securities and investment advisory services through, Woodbury Financial Services Inc., member FINRA, SIPC and registered investment adviser.
---
Mentioned in this article:
---
---
---