Aniket Ullal says ETFs don't fit well into classification systems that were originally built for mutual funds.
Can companies in the ETF industry provide objective education about ETF products? Aniket Ullal, a former product manager for Standard & Poor's U.S. indices, doesn't think so.
To do something about what he calls a lack of high-quality, independent educational content about exchange traded funds, he left S&P to launch First Bridge Data earlier this month with the aim of providing financial advisors with custom research and analytical tools regarding ETFs.
Built from scratch
Ullal is betting that advisors, who have in the past been willing to pay handsomely for managed ETF funds, will want educational content that can be tied to a screening technology that's built from scratch, thus cutting out the middleman. See: Windhaven's success draws attention to emerging ETF managers.
San Francisco-based First Bridge provides education in the context of fund selection, which, he says, is typically where advisors need insight and help.
"For example, an advisor may be considering investing in [Chicago Board Options Exchange Market Volatility Index]-based ETFs. Our research report will explain the concept of VIX and volatility, compare and evaluate the various VIX-based funds and give specific examples of how they can be used by advisors. We do not make buy, hold or sell recommendations on individual ETFs," Ullal says.
Exotic instruments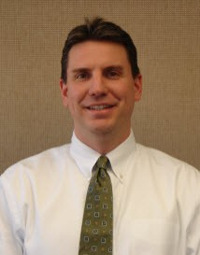 Kevin Mahn: The market definitely needs
better tools – not only for
screening but to understand and distinguish
the various ETFs and ETNs that
have come to the marketplace in
the last two years.
"We've reached the point where there are at least three or four funds within any asset class to choose from," Ullal says. "Now the focus is shifting to product competitiveness."
What about research and education from third-party firms like Morningstar and Lipper?
Not good enough, he says. Those companies are not focused on the ETF niche, and ETFs don't fit well into classification systems that were originally built for mutual funds.
"The way that Morningstar, Lipper and others approach this is very much a legacy approach of evaluating active mutual funds," says Ullal, who is backed by two analysts doing research and data support. "That's not a good way to find and compare funds because they may go in multiple boxes."
First Bridge also provides transparency into the construction of various indices, he says. "S&P defines growth differently from how Russell and Morningstar define it. Understanding the mechanics of an index, the philosophy behind it, is critical to understanding the product."
When contacted, Scott Burns, director of ETF research for Morningstar; and Tom Roseen, head of research services for Lipper, contend that not only is the data and research generated from their respective firms robust, but that their systems allow investors to easily compare different financial instruments, including ETFs.
Crowded marketplace
First Bridge charges $19 per month for its services, which currently consist of screening and comparison tools. A research tab is forthcoming and will be part of the same subscription price. Some research reports will be sold on an a la carte basis to non-subscribers.
Time will tell if Ullal's solution is what advisors are looking for, but the issues he's addressing are real, says Kevin Mahn, president and CIO of Hennion & Walsh, Inc., an asset management firm in Parsippany, N.J. with $350 million in assets under management or supervision.
"The market definitely needs better tools," he says, "not only for screening but to understand and distinguish the various ETFs and [exchange traded notes] that have come to the marketplace in the last two years."
Mahn, who is the author of the quarterly ETF and CEF Insights newsletter and co-author of the book Exchange Traded Funds: Conceptual and Practical Investment Approaches, says ETF providers need to do a lot more on the education front.
"When all these products were rushed to market in an age that was arguably the second-biggest downturn in the country's history without that education accompanying it, it was setting investors up to misuse these products—and they did," he says. "More education in general is needed."
As for the current third-party screening and research options currently available, none are perfect, says Mahn.
Lipper has deep data on ETFs, but "plays to the institutional crowd," he says. "Morningstar's a good resource for data, but rudimentary in terms of screening and comparison features. Bloomberg is great if you can afford it, but it lacks a dedicated ETF portal and "is not overly easy to use."
Room for one more?
Frank Braddock, an advisor with Tampa, Fla.-based JHS Capital Advisors, with about $60 million in assets under management, can relate to that.
"We have a Bloomberg terminal we pay for," he says. "Every month I go, 'Oh God, how much is this gonna cost?'" Still, he likes Bloomberg's screening ability, the ability to dive deep on the screen results and its ability to aggregate data.
From Braddock's perspective, the more data, the merrier. "I'm the kind of person who thinks the more information out there the better, from as many sources as possible," he says.
---
Related Moves
February 28, 2020 – 11:09 PM
---
---
---
Mentioned in this article:
---
---
---