Mike Durbin: We want to have the largest clients with the most assets. We're going after the largest teams and getting them.
Brooke's Note: To succeed as an executive at Fidelity with its conservative culture, you'd better not rock too many boats. On the other hand, you need to innovate and grow market share because that is what Fidelity does. Three years into his tenure, Mike Durbin has shown signs of successfully negotiating this high-wire act and Fidelity is showing signs of developing a public persona for its RIA custody unit. This article takes a comprehensive look at the company's progression.
Far behind Schwab and way ahead of TD Ameritrade and Pershing Advisor Services, perennial middle child Fidelity Institutional Wealth Services has struggled to carve out its own identity to distinguish itself from its RIA custodian siblings.
But in his three years at Fidelity, head of the RIA custody unit Michael Durbin has positioned the custodian as a magnet for big wirehouse breakaways and has made strides in improving the firm's practice management team, customer services and technology platform.
Founded in 1991, the RIA business of Fidelity Institutional Wealth Services hasn't assumed the personality of any of its leaders since Jay Lanigan's 11-year tenure ended in 2005. William Carey held the spot until October 2006 and Jack Callahan held the job until Durbin, hailing from Morgan Stanley, replaced him in November 2008. In Durbin's first year on the job, he shared some power with outgoing head of institutional platforms, Charles Goldman. See: Focus shifts to Durbin at Fidelity as Goldman prepares to depart
Hunting big game
In the last 12 months, Fidelity has recruited about 100 new advisors, bringing its RIA headcount to 3,300. That compares to a gain of about 60 at this time last year.
That's also significantly fewer than the 1,000 RIAs Schwab brought aboard in the last year. But Durbin says it's the value, not the quantity, of RIAs that sign on the dotted line that counts.
"We're not in a business where we want to end up with the most number of clients," he says. "We want to have the largest clients with the most assets. We're going after the largest teams and getting them."
Durbin says the firm is doing just that. For instance, the average breakaway team in the first half of this year has $100 million in assets, up from $71 million in assets in the first half of 2010. In addition, the firm has grabbed 10 breakaways this year with more than $250 million in assets.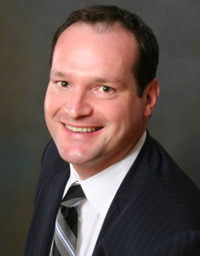 Chris Jensen: Fidelity was well-suited to
handle both the wealth management and
investment management assets in the firm.
Its compelling pricing was also a
plus.
Fidelity seems to be on the right track with this strategy: A July study from Aite Group. titled, "New Realities in Wealth Management Dusk Till Dawn," ranks Fidelity as "the fastest-growing player in the RIA custody arena."
"The firm grew its custody assets by more than a quarter in each of the last two years, and has been inching closer to leader Charles Schwab during this period," the report says.
Growing existing advisors
Durbin says another key to growth is the new assets gained by existing advisors. In August, the net new assets from such clients had nearly doubled from a year ago.
"When we see new assets from the existing client base we think we're on to something," Durbin says. Fidelity declines to give the specific number of new assets from existing advisors.
Durbin credits some of those increased assets to advisors that have multiple custodians but that have begun putting more assets with Fidelity. In addition, existing advisors are also building their businesses and attracting new clients.
Round figures
One aspect of Fidelity's previously undefined identity in the industry is that Fidelity custody executives have always refused to disclose its RIA assets with any specificity. The firm says its RIA assets are $521 billion, up from $415 billion a year ago, although the firm acknowledges that the $521 billion figure is inflated by trust assets and its third-party-administrator division.
But three sources familiar with Fidelity's metrics say that its RIA assets typically run at about 55% of the aggregated total, which would put its RIA assets at about $270 billion.
If that's the case, Fidelity is twice the size of TD Ameritrade, which has about $133 billion of assets but has only a little more than a third of Schwab's approximately $700 billion of RIA assets.
Fidelity declines to comment on its RIA assets or about the $270 billion figure, other than to say that its RIA assets make up the majority of the $521 billion.
Pod squad
Fidelity is steadily building its practice management team and recently scored a coup, luring industry practice-management expert Laura Kogen from Sand Hill Global Advisors in California to the East Coast. She is one of 11 on the firm's practice management staff. See: Fidelity lures a 'game-changing' West Coast practice-management star.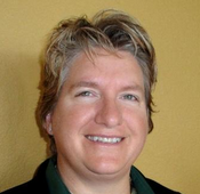 Well respected in the industry, Laura
Kogen was brought aboard this summer
to continue the upgrade of Fidelity's
practice management unit.
This gives credence to Fidelity practice management chief David E. Canter's assertion that "We're assembling some of the best intellectual capital here on our team. Every member of our team has phenomenal experience."
Fidelity has also worked to improve customer service by moving from the conventional call center model to a pod structure.
"This team works together and sits together in a single location – a service pod – so that advisors can intimately know each member of the group," a Fidelity spokesman explained this summer. "Collectively, they have the expertise to service an advisor's full spectrum of needs – a task that we believe one person cannot accomplish."
Durbin comments: "It's been a significant paradigm shift for us. We've really gone out of our way to put ourselves in our clients' shoes and think about how they view service."
While he declines to offer specific service rankings from advisors, Durbin says that since the company launched the new service model two years ago the results have been resoundingly positive, causing service ratings to spike dramatically.
In addition, the company just launched a new tool to help advisors determine the economic impact of costly technology purchases.
See: Fidelity jumps into the game of providing technology for picking RIA technology.
See: Goldman aims to make red carpet service for RIAs universal at Fidelity Investments.
Hightower- and Dynasty-fueled growth
One of the reasons that Fidelity is considered the fastest-growing custodian is because of its success convincing teams joining HighTower Advisors and using Dynasty Financial Partners to put assets primarily with the Boston-based company, Durbin says.
He says that Fidelity's family office proposition as well as the firm's expertise in global markets puts it ahead of the competition in getting these wirehouse teams. See: Fidelity arms its RIAs for battle with white-glove brands.
Advisors from HighTower and Dynasty who choose Fidelity speak of it's competitiveness on price and its willingness to make extra efforts to set them up in business.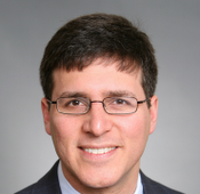 David Canter: We're assembling some of
the best intellectual capital here on
our team.
This month, Risk Paradigm Group Holdings signed on with Fidelity though Dynasty. The Chicago-based firm is rolling together the assets of two advisory practices it acquired – Smith Barney breakaway David Gatti of Boston and RAM Financial of Austin, Texas. It also manages a mutual fund and hedge fund. For more on this deal, see: Dynasty Financial wins the account of Lori Van Dusen's new RIA through Focus Financial.
Christopher Jensen, the chief operating officer and a partner of Risk Paradigm Group chose Fidelity because it was well-suited to handle both the wealth management and investment management assets in the firm. Its "compelling pricing" was also a plus, he says. Jensen says that Fidelity committed significant resources to make the transition go smoothly.
Since Risk Paradigm is a new, it did not give assets under management. Jensen's anticipates the firm will have $500 million AUM by this time next year.
HighTower allows multiple custodian options and multiple-clearing options.
"We've selected several of the world's best-known and most trusted financial service companies to provide clearing and custody services to our clients – Fidelity is one of those companies," according to a statement from HighTower. "Several of our advisors have chosen Fidelity as their primary custodian, but they also have the opportunity to select secondary custodians in order to meet their specific clients' needs."
HighTower's website says that it offers Fidelity, Schwab Advisor Services and JPMorgan Clearing Corp. as custodians for advisors.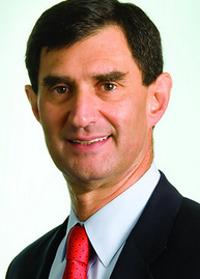 Robert Glovsky: They really listen to
you. They want your candid feedback
and they'll respond to it.
Charging smaller firms
Another sign of Fidelity's commitment to serving larger advisors was its decision a year ago – unpopular with some smaller RIAs – to charge a fee for low balances held on its platform at the beginning of 2011. See: Fidelity will soon charge a big fee to small advisors. Registered investment advisors who keep fewer than $10 million of assets parked with the Boston-based RIA custodian now pay a quarterly fee of $2,500.
Durbin defends this strategy noting that all advisors – even those with lower asset levels – will be taking advantage of all of Fidelity's services. "We think it makes all of the sense in the world – even for those relatively small clients of ours – because they're getting the same service. We're not trying to give them a second-tier experience."
Fidelity works hard to address advisors' concerns, says Robert J. Glovsky, an advisor with Mintz Levin Financial Advisors LLC, which manages about $1 billion in assets. But also he likes the fact that the company listens to advisors and makes changes based on things advisors have told them. His firm has all of its assets under custody with Fidelity.
"They really listen to you," he says. "They want your candid feedback and they'll respond to it."
In a further bid to attract larger wirehouse advisory teams, last December, Fidelity Wealth joined forces with Fidelity Investments-owned National Financial Services as a way to repackage its service offering for hybrid financial advisors. See:
Fidelity unveils latest effort to make its advisor-servicing silos work as a single unit for hybrids.
"The industry is growing and I'm proud of the rate in which we're participating in growth," Durbin says. "I'm 110% focused on what we're doing for new clients. I don't look longingly at what any of our competitors have and can do. I'm quite pleased with the progress we're making."
Landing pad
Convincing an existing RIA to make a wholesale change of custodians is a difficult task. Durbin believes his firm's innovative approach to technology infrastructure – including building a big landing pad for breakaways – is a major factor in Fidelity's success on this score.
"Our technology infrastructure is innovative and it's resonating with the market. We've adapted to this evolving market space better and faster than our competitors," says Durbin.
Fidelity's WealthCentral platform – which all new advisors receive – and its clearing platforms are particularly attractive to breakaways, says Bing Waldert, a senior analyst with Boston-based Cerulli Associates.
"Advisors like the fact that they can keep all of their assets on a similar platform because of the clearing platform," he says.
Big spender
Additionally, Waldert says the amount of cash the company is willing to spend to stay ahead of the competition is impressive.
"Fidelity was the first to embrace an integrated technology platform," Waldert says. "All of the others are following in their pace. As I think about innovation, it goes to technology, and they've been a little more aggressive than the others."
In September, Fidelity announced it has more than doubled – to 11 from five – the number of vendors it has on its WealthCentral platform.
The new third-party vendors for portfolio management and customer relationship management applications are: Envestnet Asset Management Vantage Performance Reporting, Morningstar Office, Redtail Technology, SalesForce, AppCrown, LLC and a Fidelity-owned company, XTRAC Solutions.
See: Fidelity is set to add Envestnet, Redtail, Morningstar, AppCrown and Salesforce to WealthCentral.
Fidelity officials hope that upping the ante on its WealthCentral platform, which had a slow start with just 50 advisors using it, will continue to set the company apart from the competition. Right now, of the firm's 3,300 advisors, about 1,500 use the platform and about 600 use one of the vendors.
And Fidelity may have something cooking to extend the use of its technology. The company appointed its former sales chief, Scott Dell'Orfano, to head up an unspecified effort. See: Fidelity is shopping for new head of sales after Scott Dell'Orfano is tapped for semi-secret mission.
Competitors beg to differ
Fidelity's rivals believe they have the edge when it comes to innovation.
"We believe the level of innovation at TD Ameritrade Institutional is second to none," says TD spokeswoman Kristin Petrick. "From our open access integration platform and iRebal rebalancing system to our Veo Next Generation technology, which was developed by advisors for advisors. We are very pleased with our efforts and believe that we have extremely competitive technology for advisors." See: Once good for a few million, TD Ameritrade's foot-in-the-door strategy is starting to net billions.
The Jersey City, N.J., based unit of TD Ameritrade Holding Corp. has grown its RIA assets in custody to about $133 billion at the end of its fiscal third quarter ended June 30, from $100 billion in the same quarter a year ago.
For its part, Schwab officials say they are working feverishly toward giving advisors a peek at its progress on Schwab Intelligent Integration, a technology platform that enables data integration between its systems. Schwab has announced three leading CRM vendors — SalesForce, Junxure and Microsoft — will be part of the integration. See: Schwab's Project C now has two tiers and three new names.
"For well over 20 years, Schwab has been the industry leader in working with breakaways to make the move to independence," says Tim Oden, senior managing director of business development with Schwab Advisor Services.
"Over the last few years, firms like Dynasty, United Capital Financial Advisers, HighTower and Focus Financial Partners, LLC have brought an incredible set of capabilities to the independent movement and we value their partnership in delivering solutions for financial advisors coming from banks and wirehouses," Oden says. See: Schwab Advisor Services is nearing $800 billion of RIA assets but analysts are split over whether it can continue to dominate.
| | |
| --- | --- |
| Name of custodian: | Fidelity Institutional Wealth Services |
| | |
| --- | --- |
| Address: | 200 Seaport Blvd. Boston, MA 02210 |
| | |
| --- | --- |
| Phone number: | 1-800-735-3756 |
| | |
| --- | --- |
| Total Assets in custody: | $521 billion including trust banks and third party administrators, as of June 30. RIA assets are estimated to be about $270 billion |
| | |
| --- | --- |
| Number of RIAs using platform: | 3,300 |
Head of RIA custody business and executive's starting date:
Michael
Durbin, February 2009
| | |
| --- | --- |
| Primary Sales Contact: | Scott D'Alessandro |
| | |
| --- | --- |
| RIA technology platforms: | AdvisorChannel and WealthCentral |
| | |
| --- | --- |
| Date of last major update on tech platform: | September 2011 |
| | |
| --- | --- |
| Minimum assets for advisors: | $15 million for new advisors, $10 million threshold for RIAs |
| | |
| --- | --- |
| Size of biggest advisory client by assets: | Fidelity declined to disclose |
| | |
| --- | --- |
| Custody fees for advisors below the $10 million threshold: | $2,500 quarterly |
| | |
| --- | --- |
| Custody fees for advisors above $10 million: | Varies per relationship |
---
---
Mentioned in this article:
Aite Group
Consulting Firm
Top Executive: Frank Rizza
---
---
---