Mark Evans: Zywave's proven track record as a highly regarded innovator and commitment to advancing next-generation financial planning technology for advisors and their clients make it the ideal partner.
Faced with an innovation challenge and increased competition, Emerging Information Systems Inc., North America's biggest financial planning software company, responsible for NaviPlan and Profiles financial planning software, announced yesterday that its shareholders have reached a deal to sell EISI. The transaction is expected to close in the next 30 days.
EISI, based in Winnipeg, Canada, developer of NaviPlan and Profiles software, offers the broadest selection of needs analysis and financial planning tools in North America. About 20% of EISI's business comes from RIAs, according to the company.
The software firm is being sold to Zywave Inc., a successful Milwaukee, Wis. company makes software for property and casualty insurance agencies and employee benefits businesses. It serves about 1,500 agencies worldwide.

EISI is big on the charts.

Culling the herd
EISI is mostly owned by Birch Hill Equity Partners of Toronto, which bought a 64% stake in EISI 2005, according to PrivCo.
Private-equity firms often look to unload their acqusitions after five or more years.
Birch Hill did not return a phone call placed for this article.
The sale of EISI is not unexpected, but the buyer is, according to Joel Bruckenstein, producer of the T3 conference series.
"I think it's a big deal…I know they were being shopped but I was surprised that they sold to Zywave."
Zywave is a not a company that is readily associated with the financial advisors that EISI has traditionally served.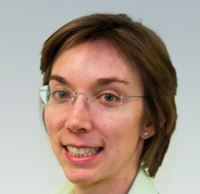 Sophie Schmitt: A lot of [EISI's]
heavy users are advisors to high-net-worth
and ultra-high-net-worth clients doing financial planning.
Advisors doing quick and dirty analysis
were using another tool.
Impressive track record
Zywave, founded in 1995, has been backed by San Francisco-based Vista Equity Partners since November 2008.
Dr. Mark Evans, founder and CEO of EISI, said in a release that the partnership is based on Zywave's ability to innovate technology.
"Zywave's proven track record as a highly regarded innovator and commitment to advancing next-generation financial planning technology for advisors and their clients make it the ideal partner to build on EISI's 20-year legacy."
Down and dirty
EISI has been placing an emphasis on innovation at a time in which simplicity and user-friendliness are qualities increasingly prized by advisors.
"A lot of their heavy users are advisors to high-net-worth and ultra-high-net-worth clients doing financial planning. Advisors doing quick and dirty analysis were using another tool," says Sophie Schmitt, analyst with Aite Group of Boston.
The complexity of NaviPlan has also encouraged new market entrants. See: Former Microsoft executives are out to make Figlo compete with EISI
The other big player in financial planning software is MoneyGuidePro, Bruckenstein, says.
EISI's Denis Martineau says his company will not comment extensively on the transaction beyond the scope of the press release until the deal closes. "We think it's going to be great news for our clients…it's not like things are going to change overnight."
Market domination
EISI's customers include 11 of the top 25 banks in North America, 17 of the top 25 brokers, three of the top-five Canadian insurance companies and seven of the 10 largest U.S. life insurance companies.
Zywave is used by 90% of the top 100 U.S. insurance agencies.
When Vista, which manages about $2 billion of investments, announced that it was backing Zywave with cash in 2008, Vista founder and Managing Principal Robert F. Smith said in a release: "The management team of Zywave has built a very impressive business, and we are tremendously excited to partner with them to continue their track record of success and pursue several new exciting opportunities."
---
Related Moves
December 20, 2021 – 11:59 PM
---
November 20, 2019 – 10:19 PM
---
---
Mentioned in this article:
Aite Group
Consulting Firm
Top Executive: Frank Rizza
---
---
---
sdvsnlhje
Angel said that since Williams knew her husband was abusive, "she was on notice" of her duty to protect Anayah from their father. [url=http://cl.onlinesale.us.com/]Louboutin[/url] 鈥淭hey have developed really good social skills; it is sometimes hard enough to make friends when there isn鈥檛 a language barrier and they鈥檝e seen that when language is a barrier, it almost makes it easier.鈥?x [url=http://katespade.storeonlinecc.com/]Kate Spade Outlet Online[/url]
A Lyth c Cox b Leach….......................... 14 [url=http://rolex.outletonlinecc.com/]Replica Rolex Watches[/url] The stock list is impressive from new Sherco machines to a chain adjuster and not just down to Sherco either. Handlebars, levers, foot pegs, hydraulic parts, exhaust systems, etc for any machine that goes off road. It does not halt at modern machines, check out the rebuilt renovated Bultaco and TY Yamaha machines that have undergone the AGB treatment.
"The best answer we have received is that it may have been a micro quake, but not confirmed," police wrote. [url=http://michaelkors.outletinc.us.com/]Michael Kors Outlet[/url] That was so exciting, said Hubley, who is likely to redshirt and begin at strong safety. I can't wait. x [url=http://prada.onlineoutlet.us.com/]Prada Handbags[/url]
Middlesbrough鈥檚 ability to return to form after a potentially demoralising defeat at Sheffield Wednesday has also given the players extra belief. [url=http://rolex.outletonlinecc.com/]Replica Rolex[/url] Former Associated Press writer Polly Anderson contributed to this report.
w We provide this community forum for readers to exchange ideas and opinions on the news of the day. Passionate views, pointed criticism and critical thinking are welcome. Comments can only be submitted by registered users. By posting comments on our site, you are agreeing to the following terms: While the Timorese justice system has become more formalized in recent years – including through a initiative – inspiring increased confidence in the government to resolve disputes and legal matters, attention to past crimes has been limited. [url=http://coachhandbags.onlinestore.us.com/]Coach Purses Outlet[/url]
Deer 'n' Dexter John Puk started the game well for the Wildcats by scoring the team鈥檚 first eight points. He finished the match with 14 points from 7-11 shooting and four rebounds. http://coachoutlet.outletstore.us.com
Janet Zupan of Missoula said her daughter, Maria Zupan, had just arrived in Kathmandu for a conference with her Peace Corps colleagues when the earthquake hit.
' – with LESS POLICE, EMERGENCY SERVICES, being CONSTANTLY and UNNECESSARILY REDUCED, in together against stiff opposition to finish a creditable eighth.
Macek registered as a write-in candidate in the 24th District. She beat another registered write-in, Jason Stammer, who collected one vote. Three Mequon residents preferred Ryan Odesky. [url=http://coachoutlet.onlineoutlet.us.com/]Coach Outlet Online[/url] Mideast musical rise on display at French festivalBy Anthony Lucas ,AFPApril29,2015,12:02amTWN
Politico reported Thursday of Walker that it's clear he and his aides are already discussing details of when a campaign would get underway and what it would look like. [url=http://mk.outletstore.us.com/]Michael Kors Outlet Online[/url] Senior members of the New Zealand China Friendship Society ( NZCFS) attacked Prime Minister John Key's attempt to downplay the alleged plan, which was revealed in documents from U.S. National Security Agency (NSA) whistleblower Edward Snowden.
The state investigation concluded she violated state law on how she reports election results, though she was not charged. The state noted that she only provided a summary of totals in state and county races but provided no municipal breakdowns. [url=http://ks.rickcagle.com/]Kate Spade[/url] Napoli fans targeted Icardi with green laser pens as he waited to take the penalty, but the Argentinian responded in style, firing a Panenka-style chip straight down the middle as Andujar dived to his right.
k about 100 birds in the centre of . [url=http://hollister.theahlis.com/]Hollister Clothing[/url] Young full back Jack Harrild kicked a penalty and converted a try by player-coach Gary Beck to give Darlington a 10-0 lead, but by half-time they trailed 13-10. Rovers added three more tries after the interval.
Their products work no matter the size or shape of the case that holds the smartphone. [url=http://rolex.outletstore.us.com/]Rolex Watches[/url] More than half of the 40-horse field failed to finish the world's most grueling steeplechase, but Pineau De Re 鈥?a 25-1 shot 鈥?steered clear of the carnage to break free after jumping the last of the 30 fences in front. u [url=http://jordans.outletstore.us.com/]Jordan Shoes[/url]
"It has shown them that anyone can do it if they put enough hard work into it." [url=http://coachoutlet.onlineoutlet.us.com/]Coach Outlet Store Online[/url] After several years ofgrowth inexcess of10 percent, car sales inRussia dropped in2014 as theeconomy weakened, battered byWestern sanctions over theUkraine crisis andsliding oil prices.
k Civil Dialogue Policy for Commenting on Missoulian.com [url=http://burberry.pinkstaffscience.com/]Burberry Outlet Online[/url] How do I sign up to the NBN? v
Although the DNA extracted in 2011 was degraded, forensic scientists used advanced techniques to compare it against that of the woman and her siblings. [url=http://ab.theahlis.com/]ab.theahlis.com[/url] Whether the Northern League Cup final is classed as leisure or lifelong learning is moot, though explaining the offside law might have taken an awfully long lifetime. [url=http://hollisteroutlet.outletstore.us.com/]Hollister Clothing Store[/url]
cG9zc2libGUgbWVyZ2VyIHdhcyBwcm9tcHRlZCBieSBkaXNjdXNzaW9ucyBhdCBib3RoIG9yZ2Fu [url=http://replicarolex.jennrush.com/]Rolex Watches[/url] You re not allowed to talk. [The smugglers] decide when you eat and when you leave, even if the weather is bad, said Estafanos. u [url=http://lv.pimandmarleen.com/]Louis Vuitton Bags[/url]
The pitch will cut up something rotten during the winter with both sports playing each week! It won't be good for the football! Just keep the football at this ground and play the Rugby along the road with the 'other lot' at the 'White elephant stadium'.Yes the pitch will cut up badly and when will it get fixed now there is rugby league as well over the summer, while I welcome the footy back to town this is a rugby club, one of the oldest in the country and there is plenty of space to put the football pitch else where. As for the White Elephant it appears to be doing very well now the council are not involved with it so lets see how DRFC do with council involvement and their community sports aspirations, personally I think football will take precedent and everything else will fall by the way and the White Elephant label will move to a new arena [url=http://michaelkors.onlinestore.us.com/]Michael Kors Bags[/url] Yorkshire hammered Warwickshire by an innings and 139 runs in mid-May, a match which Brooks missed.
MBS Worldwide is expanding rapidly and in the Middle East we plan to increase capacity and introduce new MBA programme options – such as the Global MBA – that will meet demand from the public sector to marketing, HR to retailing, healthcare to law. Discussions are taking place with employer organisations in the region and we expect to start working on corporate MBA programmes. Where do you see your students going in the future and your graduates in the time being?
The Hornets are onto their fourth manager of the season in Slavisa Jokanovic having been led by Beppe Sannino, Oscar Garcia and Billy McKinlay earlier in the season. [url=http://coach.factoryoutlet.us.com/]Coach Factory Outlet[/url] It was supported in its expansion by law firm Ward Hadaway, which has offices in Newcastle.