Laura Kogen: It's hard to pin me down.
Described as "thought-provoking," "no-nonsense" and "wickedly fun," Laura Kogen, has traveled an untraditional path to practice management. Now, Fidelity Institutional Wealth Services has nabbed the California-based consultant and industry leader as vice president of practice management and consulting.
She joined the 11-member team for the Boson-based RIA custodian at the end of the summer and is responsible for meeting with advisory firms and giving them hands-on practical advice on how to expand.
Last week, Kogen made her Fidelity debut, meeting with advisors attending MarketCounsel's conference. See: Brian Hamburger answers the questions about an SRO future that has RIA stomachs in turmoil.
"Fidelity has made major strides in service and technology, and is now focused on taking practice management to the next level. They want to be the best in the industry, and that made me want to be part of the team," Kogen says.
Bull by the horns
Kogen spent 10 years at AT&T in marketing and then dabbled in Silicon Valley startups before landing in the RIA arena with Sand Hill Global Advisors in Palo Alto, Calif.
Fidelity found the right person for the job, says Brian Dombkoswki, chief investment officer of Sand Hill.
"Laura knows how to take that bull by the horns and lay out the honest choices in an outspoken, thought-provoking manner. She's at once no-nonsense and wickedly fun. Whenever you can combine a real-world operating skill-set with a bold, direct personality operating as an independent voice, you are going to get lift-off. Fidelity got themselves a game changer," he says.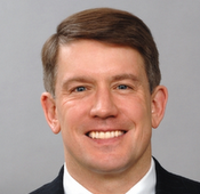 Mark Hurley: If you go to
a physician, you want to go
to someone who has seen thousands
of patients and she's seen firms
of all sizes and shapes over
the years.
Hiring Kogen represents Fidelity's commitment to practice management, says David E. Canter, executive vice president and head of practice management.
"We're assembling some of the best intellectual capital here on our team. Every member of our team has phenomenal experience. She joins what I think is already a strong team in the industry. It's great to have someone with her experience join this team."
After a decade at AT&T as a marketing professional involved with strategy and integration, Kogen left the firm to attend Babson College in Boston for a one-year MBA, graduating first in her class.
One of the startup dot-com firms Kogen was involved in was a medical company in which she actually observed surgical procedures.
Kogen believes her unconventional background will be a plus as she consults with advisory businesses.
"It's hard to pin me down. I don't have a traditional career path… because I didn't grow up in the financial services industry. But I apply what I have learned in other industries. I bring a different background and perspective on how you can solve problems."
Too young to be iconic?
In 2003 Kogen started – and until recently ran – her own consulting firm, Fiduciary Access. As a consultant with Sand Hill Global Advisors since 2005, Kogen also worked with Boston Private Financial Holdings – an association that included a two-year-stint as senior vice president of its advisor division.
Kogen also helped lead Sand Hill through a management buyout in 2009, structuring a deal for Sand Hill partners who agreed to purchase Boston Financial Private Holding Co.'s 76% stake in the Palo Alto-based RIA. In 2010, she also served as Sand Hill's interim chief operating officer.
Kogen worked closely with Financial Network's CEO Mark Hurley on the deal and he is clearly impressed with her.
"I think they found [Kogen] the right role," Hurley says. "If you go to a physician, you want to go to someone who has seen thousands of patients and she's seen firms of all sizes and shapes over the years. [Kogen] doesn't make mistakes. She's still a little young to be considered iconic but give her time. I think Fidelity once again made a good choice."
Taking it to the next level
Kogen, who moved to Boston with her two cats, is looking forward to using her myriad skills on a larger playing field.
"By joining the existing practice management organization at Fidelity Institutional Wealth Services, I can have a greater impact on a broader set of firms because of all the resources Fidelity offers to clients," Kogen says.
For articles on Fidelity's practice management efforts, see:
Fidelity launches gigantic referral database to give advisors a shortcut to wealthy prospects
Fidelity steps up M&A efforts as RIAs step up the pressure for answers.
Fidelity teams with Manpower to bolster RIA efforts to staff up.
---
---
Mentioned in this article:
---
---
---
Frederick Van Den Abbeel
October 24, 2011 — 3:30 PM
I met Ms. Kogen when I attended my first FPA NorCal conference this year. She is absolutely a wonderful professional and has keen insights in the advisory industry. The San Fran Bay Area will miss her greatly! Laura, I hope to see you at next years NorCal (if not earlier). Best wishes to you!
Tim Welsh
October 24, 2011 — 3:31 PM
Congratulations Laura. Well deserved and Fidelity continues to enhance practice management for advisors.