News, Vision & Voice for the Advisory Community
After three years of relentlessly recruiting brokers from Wall Street firms, the strategic buyer will go to wirehouses to top off its managerial talent
October 21, 2011 — 2:08 PM UTC by Brooke Southall
HighTower Advisors is recruiting from wirehouses again – but this time instead of advisory teams it is targeting managers who have shown a knack for helping advisors balloon their books of business.
The Chicago-based aggregator announced yesterday that it hired Ann Reider. She managed the Morgan Stanley Smith Barney office in Oakbrook Terrace, Ill., leading an elite private client branch with about $2 billion in assets under advisement.
Reider will now serve as branch manager for HighTower's Midwest territory from HighTower's Chicago headquarters. She had been with Smith Barney since 1996 and has15 years of branch-management experience, according to HighTower.
Morgan Stanley Smith Barney did not respond to a request for comment.
Shoring up support for HNW clients
Until now, HighTower's recruiting efforts have focused almost exclusively on bringing aboard teams of advisors from Merrill Lynch, MSSB and UBS.
Now, it is moving into a new phase of its development, according to CEO Elliot Weissbluth.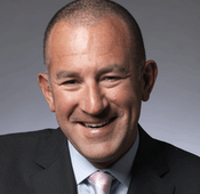 Elliot Weissbluth: We're taking the best
ideas from the Wall Street model
and making those ideas better.
"[Not only are we] actively recruiting the best talent from major Wall Street firms who understand how to support high-net-worth advisors, but we're taking the best ideas from the Wall Street model and making those ideas better," he says.
Undivided loyalties
Weissbluth believes that the effectiveness of wirehouse branch managers is compromised because their primary allegiance is to their employer.
Not so under the HighTower model, he says: Branch managers will be empowered to do what's right for clients and advisors.
"Ann is part of our next generation of branch managers that will not have divided loyalty to the firm and the advisor," Weissbluth said in a release.
Pick of the litter
HighTower waited until it had the stability and cash flow to assure its ability to draw top-tier talent among branch managers, according to Weissbluth.
Now that the company has been profitable for three consecutive years, "We're going after people with career experience and career options [and] are recruiting away from other companies," he says.
Companies like Washington Wealth Management of Middelburg, Va. and U.S. Capital Advisors of Houston are also building advisory businesses and casting branch managers in starring roles See: Revenge of the branch managers! Washington Wealth is rapidly putting ex-wirehouse workers in play nationwide.
Pat Mendenhall, founder of U.S. Capital Advisors, did not respond to a call asking for comment.
Coast to coast
Michael Parker, who defected from LPL last December, is serving in a similar managerial role for HighTower on the East Coast and Kevin Geary, formerly of Schwab Advisor Services, is managing Hightower's West Coast branches. Parker was in the same Smith Barney training class as Reider. See: HighTower hires top recruiters from Schwab and LPL to help populate five new offices.
The company's San Diego and Los Angeles sites are slated to open sometime next year, Weissbluth says.
---
Mentioned in this article:
---
---
Share your thoughts and opinions with the author or other readers.
Paul Spitzer said:
October 21, 2011 — 4:34 PM UTC
With all of these high power adds to HT it seems as though the pie keeps getting cut into smaller pieces for Advisors who actually bring over AUM… With a "pending" liquidity event projected for the future it appears as though the Advisors AUM is already fully leveraged with them receiving much less than fair market value, no?
---
---