Bob Veres is helping provide the practice management twist to this new conference series.
Brooke's Note: Giant thanks to Timothy Welsh for doing double duty last week. First the Californian sent a terrific report on the Fusion Advisor Network in Las Vegas last week and then flew to Chicago and produced this careful report. When I called to check on his health after all that travel, he said he also tucked in an FPA event in Michigan on the same tour.
Question: What do you get when you combine two publishing franchises, a dozen industry luminaries, 200 top advisors, an invitation-only list of 35 vendors and a Chicago airport hotel?
Answer: The first Business and Wealth Management Forum, or BWMF.
Held at the Chicago Westin O'Hare hotel Oct. 13-15, the BWMF was the first iteration of the combined conference effort from two of the industry's leading content publishers.
Joel Bruckenstein and David Drucker, founders of T3 (Technology Tools for Today), are specialists when it comes to showcasing advisor technology through their newsletter and conference properties. See: T3 Friday Liveblog – updated every two hours – latest: RIA and vendor critiques.
Bruckenstein and Drucker, combined with industry veteran commentator Bob Veres of Inside Information and noted advisor Jean Sinclair, have combined their efforts to create a new conference that combines a technology focus with investment and practice management content. See: T3 reflections: Where to watch for the next big advances in RIA technology.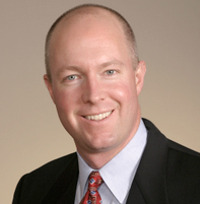 Tim Welsh has a consultant's eye,
a writer's touch and jet lag.

"We have a small group of experienced and highly motivated organizers with a consistent vision," noted Bruckenstein.
T3 + CE
Similar to T3, the BWMF kicked off with a series of pre-conference workshops hosted by top technology vendors and custodians, including industry heavyweights Junxure, Laserfiche, Morningstar Back Office Services, MoneyGuidePro, Orion Advisor Services, LLC, TD Ameritrade and others. Attendees were able to sample from over a dozen different sessions to see the latest technology innovations and gather information for future technology purchase decisions.
Grooming leaders
Day 2 opened up with a high-profile keynote presentation from industry senior executives Mark Tibergien, CEO of Pershing Advisor Solutions and Matt Lynch, CEO of Capital Analysts. See: Two Broker-dealers pick Pershing for hybrid tech after HybridOne comparison [part two of three in a series].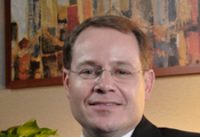 Matt Lynch participated on a panel.

These industry veterans participated in a Q & A session on the many nuances of succession planning. As the advisor industry continues to gray, the succession issue is becoming front and center with a focus on how to groom the next generation of advisor leaders.
Breakouts
This keynote was then immediately followed by series of breakout sessions on a wide array of technology, practice management and investing themes. Designed to provide a comprehensive set of content BWMF's options of topics made for some difficult decisions for attendees: CE credits or invaluable technology and practice management information?
As an example, Friday morning featured the popular compliance guru and attorney, Tom Giachetti from Stark & Stark discussing "The New Normal: Regulatory Reform and its Unintended Consequences," while noted financial planning expert Michael Kitces discussed "Modern Portfolio Theory 2.0." At the same time leading technology vendors were highlighting the latest trends and opportunities for advisors to drive efficiencies in their firms.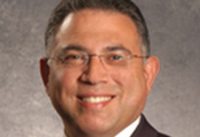 Tom Giachetti helped define the new
regulatory normal.
Generation Wars
One of the more engaging and popular sessions was the afternoon keynote from George Tamer of TD Ameritrade institutional. Tamer presented compelling data on the differences between the generations of baby boomers, Generation X and Generation Y, while highlighting the many coming opportunities as the dramatic generational wealth transfer begins.
"Over $18 trillion dollars is set to move from the baby boomers to Gen X and Gen Y over the next decades, creating one of the biggest opportunities for advisors to get in front of," noted Tamer.
Tamer went on to highlight the results of a recent TD Ameritrade survey of investors that showed the differences in approaches between younger and older generations. "Gen Y grew up in a very different environment than older investors. They are more educated, more comfortable with technology, are exposed to investing earlier and are more optimistic about the future," Tamer explained.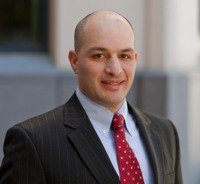 George Tamer on Gen Y: They
are not lazy. They just work
differently.
"The implications for advisors are that if you want to capture this opportunity, then you need to find new ways of marketing your firm, including providing low cost and low minimum investment options, publishing value added content online as well as bringing in younger advisors to work directly with these investors."
Perhaps the more fascinating aspect of Tamer's presentation was the practice management considerations for managing the next generation of employees in advisor firms. "Gen Y has a very different approach to work than baby boomers," according to Tamer. "While the older generation may perceive in younger staff a sense of entitlement and less rigorous work ethics than they had, Gen Y grew up in a world of constant feedback and attention and thus require a different management approach."
These work differences clearly touched a nerve as they brought forth a number of heated comments from the audience, many of whom were squarely in the baby boomer demographic and expressed frustration with their Gen Y employees and children. Tamer, a Gen X'er, was unfazed by the tough questions and shared his experiences in consulting with various advisor firms to offer suggestions on how to manage, groom and motivate younger staff. "They are not lazy, they just work differently," Tamer concluded.
Busy exhibit hall – but no parties
Similar to T3, the exhibit hall was busy during the various breaks. What was different for the BWMF conference was that in addition to the comprehensive selection of technology providers, asset managers and practice management platforms were also on display.
Also consistent with the structure of T3 is a clear focus on the business at hand. Unlike many conferences in the advisor industry that feature multiple receptions, parties and "off-campus" events, the BWMF was held in a non-descript, yet airport friendly hotel. Attendees were up to their own devices to plan dinners and create networking opportunities.
But that isn't always bad as the cost of the conference was reasonable, travelers were able to make their connections and advisors always seem to find a way to have fun.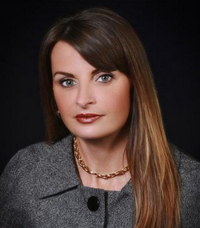 Stephanie Bogan talked about the secrets
of top advisors.
The conference concluded with more breakout sessions on technology and investment management along with a couple of high-profile keynotes that featured Don Phillips of Morningstar, who discussed his lessons learned in over 25 years in the mutual fund industry and Stephanie Bogan of Quantuvis Consulting who highlighted the latest practice management findings and secrets of top advisors.
Overall, the first BWMF was a great experience, full of advisor raves, with hopefully more to come. According to Bruckenstein, "If the initial event receives the positive response that we expect it to, the plan is to make this an annual event."
Timothy D. Welsh, CFP® is president and founder of Nexus Strategy, LLC, a leading consulting firm to the wealth management industry, and can be reached at tim@nexus-strategy.com or on Twitter @NexusStrategy.
---
---
Mentioned in this article:
---
---
---