RIAs and B-Ds don't mix, says Duane Thompson at MarketCounsel Summit 2011
TD's Tom Bradley delivers a caffeine jolt of good news about the growth of the RIA channel
Duane Thompson says FINRA is keener than ever to regulate RIAs considering the waves of money flowing from the B-D to the fee-only side.
---
Related Moves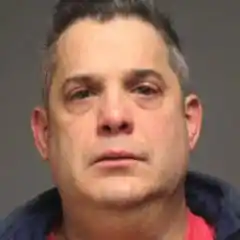 September 1, 2022 at 5:11 AM
---
August 2, 2019 at 12:48 AM
---
---
Mentioned in this article:
---
---
---
Jeff
October 18, 2011 — 2:35 PM
Sales is a five letter word.
It is a naive and easy position to take that all brokers are "car salesmen" and that fee-only investment counselors are the only solution.
All lawyers are crooks?
All athletes are dumb?
You can do better.
Stephen Winks
October 18, 2011 — 9:20 PM
The differentiation between brokeras and advisors is easy and has been very effectively executed by enterprising RIAs. This short paragraph should be part of every RIA pitch.
"I am a Registered Investment advisor who is charged with acting on behalf of the consumer in the consumer's best interest. You be curious about how what I do differes from that of a broker.
1. The broker is not accountable for their recommendations once they are paid. I am accountable, brokers are not.
2. The broker has no ongoing fiduciary duty of care and loyality to their clients, I have significant ongoing fiduciary duties based on objective non negotiable fiduciary criteria of statute, case law and regulatory opinion letters necessary to literally act in your best interest. I am responsible, brokers are not.
3. In case of client disputes, in prestructured arbitration proceeding required by the brokerage industry, brokers are absolved of any responsibility for their recommendations as the industry maintains the broker does not render investment advice. The broker only makes the consumer aware of their investment alternatives, it is up to the consumer to determine investment merit on their own, regardless how limited the consumers investment knowledge and experience may be.
4. None of this is in the consumer's best interest and has resulted in the loss of trust and confidence of the consumer in the brokerage industry. The broker is neither accountable or responsible. The difference is I am accountable and responsible and act in your best interest
This does not mean brokers are bad, simply that the consumer protections that I provide under a fiduciary standard are not available through brokers under their suitability standard. Under a suitability standard, transparency in compensation, and cost of investments are not a consideration, where I am totally transparent and manage cost on your behalf in your best interest. I often more than pay for my services by savings I am able to achieve, which we will discuss as we proceed."
There are many RIAs increasingly using this as a point of differentiation, which is universally understood by the consumer and invariably leads to an asset/liability study which establishes the terrible shape of the client's investment holdings when evaluated as a portfolio. There are RIAs who have rarely not won a prospective client's business after conducting an asset/liability study.
A sure way to win business.
SCW
Sean Kernan
October 18, 2011 — 9:54 PM
Regulators can "educate" the public all day long but they can't—or shouldn't be allowed to—FORCE the public to choose one type of relationship. We have educated the public about the risks of smoking, but that hasn't eradicated it—should we make it illegal? Freedom choice is a good thing, especially if all the material facts about a relationship are fully and fairly disclosed (still some work to be done to that end). Plus Ford dealers can probably get you a better deal on a Ford than an "independent vehicle advisor."