Tom Bradley: We consider ourselves the Apple of the industry.
Brooke's Note: When you talk to custody executives at Fidelity, Schwab and Pershing, they get competitive mostly when they talk about each other. TD Ameritrade is still regarded as less of a threat because its total assets are relatively small – at least compared to Schwab and Fidelity – and it is considered a rival for assets mostly only with smaller, less profitable RIAs. This article shows that the one company that didn't get the memo that TD is no worry as a competitor is…TD. It is busy growing at the same fast rate it always has while starting from a much bigger base. And Dina interviews some very sizable RIAs who are switching to TD for real, not just with test accounts.
Ever upwardly mobile, TD Ameritrade Institutional has courted – and won – some high-octane RIAs this year as well as capturing an increased share of the prized breakaway advisor segment.
While it still has a lot of catching up to do with its two biggest competitors, Schwab Advisor Services with its $698 billion of assets under management and Fidelity Institutional Wealth Services, with $521 billion (combined trust, TPA and RIA assets), TD Ameritrade continues to stretch beyond its role as a niche player for smaller RIAs to one of being an all-purpose custodian, according to Tom Bradley, head of TD's RIA division.
"We have three segments and we can handle everybody and we handle it incredibly well," he says. The segments include RIAs with fewer than $60 million of assets, those with $60 million to $500 million of assets and those with $500 million or more. See: Tom Bradley answers 10 questions about TD Ameritrade's competitive stance in his 25th year.
TD is positioning itself as an innovator of the open architecture platform while keeping the personal touch for which it has always been known. Proof that the personal touch remains intact shows in the fact that TD's client satisfaction scores are at all-time highs, Bradley adds.
The TD Ameritrade strategy indeed appears to be working, according to Bing Waldert, a senior analyst with Cerulli Associates.
"While TD's legacy is smaller firms, they're successfully taking it upmarket. Fidelity and TD have been growing faster than Schwab. That leads us to believe that TD is having success attracting larger RIAs."
Finding a niche
The Jersey City, N.J.-based unit of TD Ameritrade Holding Corp. grew it RIA assets in custody to about $133 billion at the end of its fiscal third quarter ended June 30, from $100 billion in the same period last year, with the number of RIAs on its platform holding steady at about 4,000. Though the company does not break out RIA assets from its other retail assets, it says that its RIA assets are typically 33% of its total. As of June 30, its total was about $400 billion and a third of that is $133 billion.
"We continue to grow faster than our peers – in fact, we think we're growing two to three times faster," Bradley says. Still, executives at competitors have pointed out that the total assets they add each year still exceed TD's take. Bradley has since been replaced. See: Tom Nally to take the reins of TD Ameritrade's RIA business from Tom Bradley.
Although TD declines to break out its advisors by assets, the company points with pride to growth in the breakaway segment: In its first three quarters, TD added 260 breakaways – a significant advance on the 207 it landed in the same period last year. "I think we had a head start. We had a very large pipeline before 2008," Bradley says. See: TD Ameritrade paves the way for breakaway books of business to transfer intact.
He also says that the custodian is attracting larger RIAs and is helping its existing smaller firms to grow. The firm has been known for catering to the smaller advisor with around $50 million in assets. Bradley says that the average TD advisor now manages more than $300 million.
But that $300 million figure has some analysts scratching their heads.
"There aren't that many firms at that level [of assets] to go after," says Waldert.
"The [math is] way off," says Aite Group research director Alois Pirker. "I don't want to deny [TD's] aspiration to go upstream, but they do have a neat niche. I wouldn't think they're going to abandon that anytime soon."
Bradley explains that this number is accurate because it comprises the total assets of its RIAs, not necessarily the amount they custody with TD. The advantage in having small relationships with big companies is that it allows TD to show off its wares and, indeed, many of these big RIAs have been impressed enough to steer more assets in TD's direction (see below).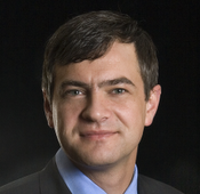 Philip Palaveev: If you're satisfied with
being number two, you [are poised]
to compete for every client that
walks through the door.
Philip Palaveev, president of Fusion Advisor Network, says it's not surprising that this humble approach is paying off for TD.
"That's a great strategy. If you're satisfied with being number two, you [are poised] to compete for every client that walks through the door. You can wait for your chance to come."
"It's worked out phenomenally well for us" to start by accepting low balances initially, Bradley says. "They love our culture. We don't have any conflicts [or] proprietary products, or compete with them. They love that we're a flat organization." Indeed, when issues arise, advisors have always said they felt comfortable calling Bradley directly.
Gaining ground
The large RIAs that TD has drawn into its fold this year are effusive with praise.
Mercer Global Advisors Inc., headquartered in Scottsdale, Ariz., has $3.3 billion in assets from 3,400 clients representing 12,000 accounts, and 200 employees. After taking nine months to satisfy itself that TD had the capability to handle its massive 30,000 trades per month, Mercer signed on with the custodian and started moving big tranches of accounts in January.
"Prior to TD, Schwab and SEI Advisor Network were our custodians," says chief executive David Barton. "We had about $3 billion with Schwab and about $500 million with SEI. We ended our relationship with SEI and moved those assets to TD in 2010. We expect to move more assets to TD from Schwab this year and next. In 2012 they both will probably have about $1.8 billion apiece from us."
Commitment issues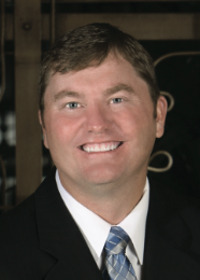 David Barton: TD affirmed their commitment
to RIA space … I don't
want to be transferring accounts to
a future competitor.
Mercer was initially impressed by TD's RIA-friendly emphasis.
"TD affirmed their commitment to RIA space. Tom [Bradley] said that they have no intention of getting into the retail space. I don't want to be transferring accounts to a future competitor. Schwab is franchising. It gives us pause. You'd have to have to have blocks in the head not to consider that," he says.
Barton is pleased with the change. "TD is adroit and they respond to particularized needs. There are no rungs of management – you talk to a couple of people and it gets done."
Channel loyalty?
Partnervest Financial Group LLC, which manages $500 million for 60 advisors started in 2001 as a hybrid and became a pure RIA in 2008. TD caught the eye of the Santa Barbara, Calif., firm when the custodian acquired options brokerage Thinkorswim in 2009.
"We have a specialty in option trading and conservative covered calls," says Marcy Burton, managing director. "Our advisors have graying clients. They started reading articles about [the acquisition] and started expressing interest.
"Last year we moved $150 million to TD," says Burton. "If I had the choice to flip a switch, we would move it all."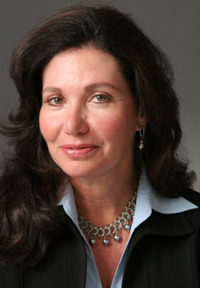 Marcy Burton: Last year we moved
$150 million to TD. If I
had the choice to flip a
switch, we would move it all.

She was initially impressed that TD seemed interested in a relationship based on assets. "Schwab, Fido, Pershing – how they treat you is based on your profitability to them," Burton says.
Perhaps more important was her perception that other custodians "have not been as loyal to our channel. TD's loyalty is to the fee-based model. They do have retail branches, but advisors have access," she says.
Partnervest signed on with TD a year ago. Currently, it keeps half of its assets with the firm, leaving about 40% with Sorrento Pacific Financial, which clears through Pershing Bank of New York Mellon; and about 10% with Fidelity.
Because of its hybrid history, Partnervest Financial Group has worked with all the major custodians. In Burton's mind, TD has an edge.
"We have more access to people at TD. We rely on them."
On the tech side, Burton says TD's platform is equipped to meet the needs of a large-scale RIA.
Despite some bumpy patches – most notably a discrepancy between advisors' and clients' screen views on Veo – Burton predicts that within 18 months, most of the firm's assets will migrate to TD's platform.
"I'm always trying to push the dial," she says. "I used to be an agnostic when it came to custodians. Now I'm a convert."
Platform wars
Along with all the other major custodians, TD Ameritrade is currently rushing to get ahead in what Waldert calls "the tech arms race."
This month, TD will officially launch an integrated effort built around Salesforce.com's customer relationship management system on its Veo platform using nearly 30 technology providers — including CRM, financial planning and portfolio management firms.
TD interfaces with many vendors, including Advent Software Inc., Black Diamond Performance Reporting, Ebix, SalesForce, MoneyGuidePro, Orion Advisor Services, LLC and Redtail Technology. See: Third-party vendors vouch for TD Ameritrade's API at first general session.
Fidelity, Schwab Advisor Services and Pershing are also in the midst of creating big integrated systems for advisors.
See: Technology review: Fidelity's WealthCentral is solid and smart but still has seams.
See: Schwab's Project C now has two tiers and three new names.
See: Advisors flock to steamy South Fla. for Pershing's conference and get a glimpse of web-based NetX360.
Depth vs. width
Analysts say the jury is out as to which system will prevail.
"TD's platform is the most open," says Pirker. "When you do integration there is tradeoff between depth and width. TD goes wide and Fidelity goes deep. Schwab is in the middle and Pershing is proprietary."
Bradley, however, is confident about his firm's offering.
"We consider ourselves the Apple of the industry," he says. "Our open platform gives advisors a wide choice. If you put 100 advisors in a room and ask them about what is the best CRM, you'll get 110 different answers. We allow technology providers to integrate with TD. [That way], advisors can keep using their CRM. We're getting great kudos."
See: "Joining the industry-wide trend, TD Ameritrade announces its upcoming project for "open architecture technology integration.
Sweetening the pot
In April, it came to light that TD Ameritrade Institutional was beating fellow RIA custodians to the big-breakaway punch by providing software at no cost, and both consultants and competitors have questioned whether the No. 3 custodian could sustain the expensive practice.
See: TD Ameritrade uses greater financial incentives to attract custody clients.
At the TD Elite conference in June, Bradley said that his firm gives technology to new clients on an ad hoc basis, not as a uniform policy. The firm does, however, provide its iRebal re-balancing software gratis to those advisors that want it.
See: Tech Review: iRebal thrives after TD Ameritrade acquisition.
But due to the time and effort to get the iRebal software up and running, the software is better suited to larger advisors, says Bradley.
"Typically, a smaller firm doesn't need it and doesn't want to go through the process. [When they get to] $500 million is when they want it."
That may change when the web-based iRebal version rolls out in early 2013. "The expectation that it is that it will be easier and faster, and advisory firms of all shapes and sizes will use it," Bradley says.
Commonwealth signing spree
Significant software giveaways were a draw for one of the spate of teams that TD plucked from Commonwealth Financial Network this year.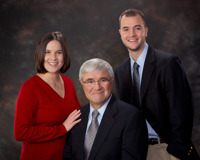 Mike McNamara, flanked by two partners,
daughter Alyssa McNamara Reed and son
Justin J. McNamara.
See: TD Ameritrade makes a clean sweep of five IBD reps in New England with about $1 billion of combined AUM.
Last October, after a 25-year run with Commonwealth, Mike McNamara took his team – which included his son, daughter and son-in-law and three other employees – and created McNamara Services Inc., located in Marshfield, Mass. The firm has $250 million in assets under management, 650 clients and 2,000 accounts.
After shopping around for six months, McNamara chose TD, in part because the firm offered to help with continuing client-related expenses. Specifically, TD defrayed all the costs related for using Orion Advisor Services, LLC (the team used Advent at Commonwealth). For the first year, the firm received a number of additional services from TD, including: Orion Data Conversion, Morningstar Workstation, Litman/Gregory's AdvisorIntelligence, Forefield Advisor, Naviplan, and Redtail Technology.
"We picked a number and they helped us with expansions," McNamara says.
Currently, he says, TD carries the cost of Orion and most of the cost of EnCorr Software.
TD's open architecture was also a lure for the Commonwealth veteran.
"TD's tech could talk to anyone. We wanted a custodian that didn't have proprietary products. We work with Redtail. If we want a different CRM in future, we can have that."
Two's a charm
But McNamara, who was fifth in the line of seniority at Commonwealth when he left, and who called the separation an emotional and difficult one, stresses that the "people side" of the equation was key.
See: How Mike McNamara became a TD Ameritrade RIA and pruned his book in one move.
"I was married to Commonwealth for many years," he says. "I didn't want a third marriage. We wanted a partner. TD seemed sincere. They were the nicest."
TD is now the sole custodian for the firm, excluding Section 529 college savings plans, and variable annuity accounts.
So far, McNamara is well pleased with his choice. During the trying transition period and beyond, TD is "doing exactly what we expect them to – as advertised and on an even keel."
For articles of similar depth on Schwab Advisor Services and Fidelity Instituional Wealth Services, see: Schwab Advisor Services is nearing $800 billion of RIA assets but analysts are split over whether it can continue to dominate and What headway Pershing's RIA unit is making after four years under Mark Tibergien.
| | |
| --- | --- |
| Name of custodian: | TD Ameritrade Institutional |
| Address: | 1 Plaza Four A Jersey City, N.J. 07311 |
| Phone number: | 1-800-934-6124 |
| Founded: | Ameritrade, 1975. It acquired TD Waterhouse in 2006. |
| Parent company: | TD Ameritrade Holding Inc. |
| Total Assets in custody: | Approx. $133 billion |
| Number of RIAs using platform: | Over 4,000 |
| Head of RIA custody business and executive's starting year with the company: | J. Thomas Bradley Jr., 1985 |
| Head of RIA sales and starting year: | Tom Nally, 1994 |
| Name of RIA technology platform: | Veo |
| Date of last major update on tech platform: | 2011 |
| Minimum assets for advisors: | none |
| Size of biggest advisory client by assets: | $4 billion |
| Custody fees [including fees for RIAs that fall under the minimum]: | none |
| Brand names of [now defunct or soon to be] custodians absorbed by custodian: | Jack White, TD Waterhouse, Ameritrade and Fiserv Investment Support Services |
---
---
Mentioned in this article:
---
---
---
Elmer Rich III
October 11, 2011 — 3:44 PM
We have been fans of TD for many years based on our own and client's experience. Also having an Canadian bank as a counter-party is a plus.
Mike Byrnes
October 13, 2011 — 3:50 PM
TD Ameritrade is also very competitive on the practice management side of things, adding value to the RIAs' businesses to help them become even more successful.
Hats off to the TD folks for the work they are doing!
Mike Byrnes, President of Byrnes Consulting, LLC, www.byrnesconsulting.com