News, Vision & Voice for the Advisory Community
Competitors for advisors' business (like that little company, Fidelity) aren't sitting still as demand surges
January 5, 2011 — 2:47 PM UTC by Elizabeth MacBride
The Buckingham Family of Financial Services, a giant DFA advisor, has acquired a fast-growing company that Buckingham will use to ramp up a strategy of offering turnkey asset management services to help other advisors in the 401(k) market.
Buckingham, which has $13 billion of assets under advisement or management, acquired Advisors Access, a TAMP with about $200 million of assets under advisement, from Capital Directions. The Atlanta, Ga.,-based fee-only RIA will continue to manage Advisors Access for Buckingham.
The two companies had a natural connection through Dimensional Fund Advisors; both are clients of the asset manager known for preaching passive investing. The Santa Monica, Calif.-based indexing juggernaut already manages a total of $90 billion in RIA assets. Dimensional Fund Advisors still has low RIA acceptance rate and stunning growth.
Marketing to
DFA

community
BAM Advisor Services, the TAMP subsidiary of Buckingham, will market Advisors Access services to its own approximately 125 advisors and the wider DFA community of about 1,700 advisors, as well as others. Advisors Access serves 45 advisors already.
Advisors Access offers portfolios built of passive investments, as well as marketing, enrollment and ongoing client service. Advisors who buy the service will also have access to private-labeled materials the advisor can give to plan sponsors.
By acquiring Advisors Access, Buckingham quickly ramps-up its TAMP strategy of helping advisors into the 401(k) market with a bundle of services.
"It's a big growth opportunity," said Mont Levy, CEO of BAM Advisor Services. "When you look at the opportunity to bring a passive solution to plan participants … it's a great story. We see the DFA advisors looking at this opportunity very closely."
Buckingham already has north of $1 billion in retirement assets under advisement.
Conversations
Conversations with Capital Directions began over the summer; the deal was signed in mid-December.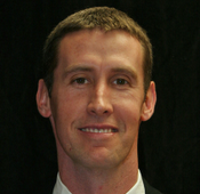 Scott Pritchard: We saw just how
difficult it was to reach firm-by-firm.

"For us, (this deal) was about the opportunity of partnering with a like-minded organization," said Scott Pritchard, managing director of Advisors Access. "There are so many small players out there … so fragmented. We saw just how difficult it was to reach firm-by-firm."
Capital Directions, which has about $800 million in assets under management overall, founded Advisors Access about 18 months ago. RIAs are starting to create their own 401(k) companies as alternatives to John Hancock and The Principal
Surging interest
Interest among advisors in offering 401(k) plans services is surging. Post-financial crisis upheaval, and a movement by the DOL to impose transparency on plan fees and reduce kick-back fee arrangements, are opening the door to fiduciary advisors – but it's not always easy for a small RIA to walk through. The retirement plan market is notoriously complex and competitive.
Ryan Alfred, the president and co-founder of San Diego-based BrightScope, a 401(k) plan information company which also helps advisors service the market, said his company has noted fast growth in the number of advisors who are outsourcing part of the 401(k) fiduciary responsibility to an investment manager.
"We believe this structure places the interests of the participants first and ensures that all critical services providers are operating as fiduciaries. I expect this approach to grow in importance as the large broker-dealer seek to find ways to allow their brokers to work with plans without being an investment fiduciary," Alfred said.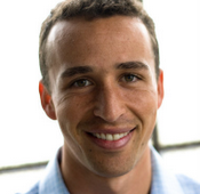 Ryan Alfred: I expect this approach
to grow in importance.
There are plenty of challenges in the market for Buckingham, which is part of New York-based aggregator Focus Financial.
Advisors Access first must keep its TAMP fee competitive, meaning that advisors must be convinced that the services the TAMP is offering are worth the fee revenue the advisory firm would forgo by not designing its own portfolios and educational material, and making its own arrangement with a record-keeper.
Looking under the hood at the fees
Perhaps more important, the overall fee and services have to compare favorably, in the eyes of plan sponsors and plan participants, with the offerings that are already in the market and which are mostly structured around typical revenue-sharing arrangements between brokers and mutual fund companies.
According to calculations by BrightScope based on its data on 50,000 plans, total plan costs for plans with less than $500,000 in assets average at 2.4%, but quickly drop to less than 2% for plans with a few million in assets.
The fee for a plan sponsor working through an advisor in the Advisors Access program will include four different components, Pritchard said: recordkeeping, custody, mutual fund expenses, and the advisor fee, which includes the advisor-built model portfolios, a 3(21) fiduciary advisor and a 3(38) discretionary advisor.
The company provided three sample pricing scenarios, with the percent quoted the total cost to the plan sponsor/plan participants: $2mm plan with 10 participants = 1.45%; a $20mm plan w/100 participants = 0.83%; and a $50mm w/500 participants = 0.77%.
For an advisor to profitably serve a plan, Pritchard said, the assets need to be about $2 million or above. He added that within a few months Advisors Access hopes to roll out a new way to combine smaller retirement plans to capture economies of scale, so that the plans are paying lower fees.
The other big challenge for Buckingham is competition. Other TAMPs are moving into the market or considering doing so. And, the traditional giants aren't sitting still. Fidelity, the acknowledged king of 401(k)s through its mutual funds, last spring launched a platform of bundled services for RIAs. Fidelity brings its 401(k) muscle to RIAs with new product.

Sean Cunniff: The Fidelities of the
world are not going to sit
by.
The king is guarding its crown
Fidelity spokesman Steve Austin said the platform has been successful, but did not provide numbers of advisors who have joined it.
Sean Cunniff, research director of the brokerage and wealth management service for TowerGroup of Needham, Mass., said that for a TAMP to be successful, it needs to win with a select group of advisors.
"Specialty 401(k) advisors are going to gather the vast amount of the assets," he said. "You need to get to those people. ... That's not easy to do. The Fidelities of the world are not going to sit by and let that happen."
According to a spokesman for Buckingham, there will be five employees working on the TAMP product, with input from senior management at BAM Advisor Services and Capital Directions.
According to the Pritchard, advisors who sign on to the 401(k) TAMP service generally will select one record-keeper from a list that the combined company is compiling now, though a company spokesman added later that it can be flexible on that point.
Similarly, as to custodians, "keeping with Advisors Access being a turnkey solution, we do recommend certain custodians based on our experience," said a company spokesman. "But, we are also open to considering any custodian that an advisor may want to use, subject to our due diligence to determine that the custodian can deliver the level of service we demand."
Clarification: This story was modified Jan. 5, 2010, to clarify the fee structure on the TAMP product and to clarify Buckingham's total assets under advisement and management.
---
Mentioned in this article:
---
---
Share your thoughts and opinions with the author or other readers.
http://www.sobkroo.com/webboard/index.php?action=p said:
June 26, 2014 — 5:35 AM UTC
The health benefits from the apple cider vinegar and honey drink are widely known. This recipe has traditionally been made use of as an at-home self remedy for several ailments, and even an anti-aging elixir. Lots of persons have smartly made use of its cleansing and disinfecting properties to self-detoxify their body. It is actually seen as a powerful cleansing agent and healing elixir with naturally occurring antibiotic and antiseptic that fights germs and bacteria.
http://www.wadecraiggroup.com/water_dancing_to_cla said:
June 26, 2014 — 7:02 AM UTC
Voice over online protocol has spread its wings everywhere. And also the spread is becoming possible due to expanding quantity of Voice above world-wide-web protocol service companies. These providers offer the Voice over world-wide-web protocol expert services according to plans. It is really probable to settle on expert services as outlined by the desires or even the frequency exactly where a single should really make worldwide calls. You may also just take the aid of foremost providers of traditional telephones or cord-less phones, who're giving Voice more than world wide web protocol products and services.
---
---