News, Vision & Voice for the Advisory Community
Having built two businesses and a $450 million book with a partner, Scott Leonard has made himself intentionally irrelevant now
January 18, 2011 — 2:28 PM UTC by Steve Garmhausen
Steve's note: Scott Leonard is about to torture-test the idea that technology can free you from the office. Starting in June, he's going to spend three years sailing around the world with his family on a 50-foot catamaran, even as he continues interacting with clients, staff and colleagues. Leonard will be keep in contact using wireless telecom and videocom. OK, so he won't be completely free from the office: He'll fly back to the States quarterly to meet with clients. Still, it's the kind of arrangement most of us can only dream of. Leonard started dreaming of this trip years ago—and more importantly, planning to make it happen.
Name: Scott Leonard
Location: Redondo Beach, Calif. Trovena has offices in San Diego, Austin, Texas, and Roseland, N.J., as well.
Assets under management: $450 million, of which $75 million is with Oncubic, a firm established to serve lower-net-worth clients.
Employees: 13
Why did you become an advisor?
I was always very interested in money and very entrepreneurial. Growing up, for example, I told my parents that we should own a frozen yogurt company. In college, it came to me that people really need a single place to go for all their financial needs.
I graduated and got into stock brokerage, thinking that was one way to get into it. I quickly realized I was only there to find clients and match them with the products made available to me by the stock brokerage company. I thought, "No way do I want to do this."
Tell me about the name Trovena.
Three or four years ago, I merged my firm, Leonard Wealth Management, with another firm called Capital Financial Advisors. In the process of doing that, my partner, Christopher Van Slyke, and I needed to find a name. We made up and own that word.
The name couldn't be about me; it had to be about the business. And including "wealth management" or "financial planning" would have pigeonholed us.
My goal in merging was to continue building a business that was going to allow me to take this three-year sailing adventure with my family. It requires a lot of intentional planning—creating a business process and systems and having the right people. And with that, you need other professionals and entrepreneurs involved.
Tell us about that sailing trip.
I've wanted to sail around the world forever. When we got married, my wife and I thought we'd take six months off and sail around the Carribbean. When our first son, Griffin, was born, we thought, 'What a great thing to do with our family." We thought, "Let's not put this sailing trip idea on hold until we're retired—let's find a way to do it before Griffin goes to high school. We basically counted backward and put a date on the calendar: The summer of 2011 is when we'll leave on our three-year trip. We have three boys now, by the way (ages 10, 9 and 4).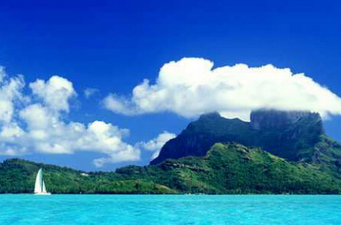 Another day at the Scott Leonard
office. Relevance is overrated.
And you've been making decisions for years with an eye toward June of 2011.
This trip was the motivation to make some decisions about hiring good employees and paying them well, even when it's sometimes been difficult to do that.
I'm coining a term called 'intentionally irrelevant.' Most entrepreneurs become entrepreneurs because they don't want work for anyone else, but those who become successful find they're slaves to their businesses. One of the things I've tried to do is not having me be necessary for the day-to-day of the company. But instead of delegating to employees in the firm, I empower them to do the things they need to do. That's very scary for an entrepreneur because we tend to be control freaks. It implies a willingness to let employees make mistakes and accepting the fact that there are multiple ways of getting from A to Z.
What's an example of the way you've made yourself 'irrelevant' in a day-to-day sense?
I don't even see most of our incoming e-mails. We didn't want to get people used to always having to talk with me; we had to get them comfortable getting answers other people in the company. For 80% of the questions, I'd have to go to someone else in the firm to get answers anyway. So we created an e-mail only for our clients. They come into a general box, and all employees who have client-facing responsibilities check those e-mails constantly. They know who needs to answer each question. It doesn't matter who's on vacation—in fact, clients will never get an e-mail that says, "Hey, I'm on vacation, contact this person instead." This alleviates clients' having to know who to ask, and it gets them to understand that there are a lot of people who can give them the answers.
Your firm is notable for another reason—your successful retail arm, called Oncubic, which allows you to work with clients with as little as $60,000.
Oncubic was actually the first company Chris and I started together. It came out of two needs. Our clients were asking us to work with their families, but they often did not have the assets to work with us. And when we would ask our clients why there were not making more referrals, the one thing we heard was that they were afraid that they'd embarrass their friends—because they wouldn't have enough to work with us. It was awkward.
We decided we had to have a separate brand and a separate company to do it. It's almost like Toyota and Lexus—Lexus just has a lot more bells and whistles.
We have a great investment story, but we provide true holistic wealth management. And you can't do that unless you're dealing with wealthy people. Someone who is 32, with $100,000 saved, with $20,000 in their 401(k) and who is a W-2 employee doesn't need the breadth of services we provide. We can provide him the same investment results though, and still provide counseling in a cost-effective manner.
The key to making it cost-effective is to require all the work to kind of happen live. We do so much work behind the scenes for our high-net-worth clients—wealth management is really a lot of administration. We just don't do any of that for the Oncubic clients.
We create model portfolios (using Dimensional Fund Advisors funds), put people in them, rebalance them automatically and let them go. It becomes a great solution, an institutional investment solution with really low costs. We charge 1% of investable assets, and a typical portfolio has a .35% expense ratio.
We tell (Oncubic) clients they won't get financial planning from us, but the reality is that we do a lot of it. We're at the point now where I can tell by asking three probing questions what somebody needs to do. For an Oncubic client with only $300,000 invested, I say, "You could hire us for $500 per hour and we'd do a full-blown analysis, but what I really think is this. Boom! In five minutes I can get them the answer they need.
What was the worst day of your career?
March 6 of 2008 (the nadir of the market crash). There was a client we'd been talking to on the phone as least every other day, trying to get her not to bail. On that day she said, "Sell all my assets and go to cash." I felt like the policeman talking people off the ledge—and someone jumped.
What was the best day of your career?
When Griffin was born in 2000, I came to the office and said to the two employees at that time: "Good news! We're going to be closed on Fridays." I wanted to have more time with my family, and it felt really good. We don't have Fridays off anymore, but we do have lots of flex time. That was the beginning of me realizing that I'm in control and that work doesn't have to dictate to me how I spend my time in this world.
Steve Garmhausen writes advisor spotlights for RIABiz. One of his recent pieces was Haverford's president hits the Barron's list with the 'most unloved' strategy."
---
---
Share your thoughts and opinions with the author or other readers.
Scott Leonard said:
January 27, 2011 — 7:27 AM UTC
We just launched the website about this trip and how I am running the business remotely as The Mobile CEO. www.mobileceosetssail.com
---
---