Darlene DeRemer: The bank wasn't looking to sell per se, but they were open to looking at ideas.
Brooke's Note: After publishing this article, United Capital CEO talked to CNBC. The video is embedded at the end of this article.
In the biggest deal in years by an aggregator, United Capital Financial Partners is acquiring the investment advisory assets of Zirkin-Cutler Investments Inc., which has more than $1.6 billion in assets under management and serves more than 300 family and institutional relationships.
The acquisition of Zirkin-Cutler of Bethesda, Md., on Dec. 31 was one of the largest acquisitions to date for Newport Beach, Calif.,-based United Capital since the firm's inception in 2004. Terms were not disclosed but the firm said it consisted almost entirely of cash, with some stock options granted to the firm's principals.
Aside from its large size, what stands out about the transaction is that United Capital Financial Partners Inc., which now manages $13 billion of assets, purchased the RIA away from Buffalo, N.Y.-based (NYSE: MTB) M&T Bank Corp., which has a market capitalization of $10.4 billion. The bank had decided that Zirkin-Cutler was no longer part of its core strategy.
Prominent deal maker
The deal was wired by a prominent investment banker, Darlene DeRemer, Boston-based managing partner and head of the advisory practice for Grail Partners. She has played roles in such prominent transactions as Allianz's acquisition of PIMCO Asset Management, LPL Financial's purchase of Pacific Life Co.'s broker-dealers and the integration of Legg Mason and Citigroup Asset Management, according to her company's web site.
Manhattan-headquartered Grail Partners was an original venture capital investor in United Capital and continues to hold a stake. See: VC firm bets millions on wealth managers amid market fears
The deal came together – by the standards of asset management – very quickly in that the original introduction only occurred about four months before the closing, according to Joe Duran, CEO of United Capital. Zirkin-Cutler had been owned by the bank for 14 years.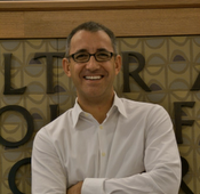 Joe Duran:In this market in particular
we think there are several more
we can get done.
The spin-off from the bank bodes well for future large transactions with other banks by United Capital, he said. The firm seeks to have a record year for deals in 2011, he adds. Its 2010 year was very strong. See: One of a new breed of roll-ups taking center stage, United Capital is churning out deals again.
More bank deals to do
"In this market in particular we think there are several more we can get done," Duran says. "We think that there are other opportunities out there."
David Selig, CEO of Advice Dynamics Partners, an M&A firm in Mill Valley, Calif., says banks offer a rich opportunity for a well-capitalized United Capital, with its turnkey technology, planning and product services.
"What Joe Duran is tapping into is that banks view their wealth managers dispassionately. They're just selling underperforming assets and they're accustomed to taking write-downs. When banks were on a buying spree in the 1990s and early 2000s, they ascribed valuations to the wealth management shops on the basis that they would be able to cross sell the broader bank's customer base. That didn't happen and in hindsight it looks like they overpaid."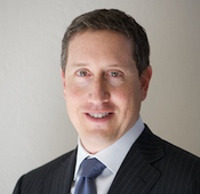 David Selig:What Joe Duran is tapping
into is that banks view their
wealth managers dispassionately.
Other banks may be in a buying mood. See: Banks are hungry to buy RIAs again.
M&T came into possession of Zirkin-Cutler because of a bank it acquired.
United Capital is also able to offer banks the primary asset custody relationship and it is doing so with M&T, according to Duran. Zirkin-Cutler has about 15 different custody relationships but the bulk of the assets are with M&T.
DeRemer says that there are a number of banks with wealth management subsidiaries that would benefit from United Capital's open architecture, "state-of-the-art technology" and top management to better grow and compete.
Alone is difficult
"Scale matters and going it alone is incredibly difficult," she says.
The was the case with Zirkin-Cutler. "The bank wasn't looking to sell per se but they were open to looking at ideas. The (wealth management) partners liked the United Capital story," DeRemer adds.
Another helpful factor was that United Capital has an office that focuses on financial planning already situated in Bethesda. The two firms should complement each other's approach. Zirkin-Cutler is focused on investment management, and its executives believe that they can be a manager of assets for other United Capital offices.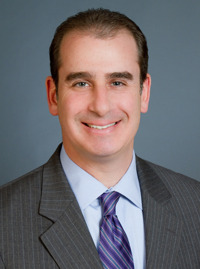 Andrew Schiff: The guys at United
Capital were always professional and creative
and those things don't always go
together.
"I believe that's the plan," says Andrew K. Schiff, 39, who has been a senior portfolio manager at Zirkin-Cutler since 1997. "We have a world-class fixed income department, and we hope to share that expertise."
The seven-person business unit also has an equity research team with a success story including owning Apple for the past five years and investing in – for pennies on the dollar — $75 million of senior unsecured debt. The debt now trades at par value.
Schiff added that Duran himself engendered confidence in United Capital.
Head and shoulders above
"We did talk to a number of firms and United Capital was head and shoulders above the rest. They had a solid track record of acquiring firms like ours…Joe Duran has a great vision of what United Capital can become…The guys at United Capital were always professional and creative and those things don't always go together."
See: United Capital calls its partner firms to Berkeley to help execute ambitious plan
To further cement the deal, Duran had dinner Tuesday night with the Zirkin-Cutler and Bethesda-based United Capital managing directors (doing business as Cornerstone Private Wealth Counseling) so they could get to know each other better.
Today, he has a scheduled appearance on CNBC at 1:30 EST to discuss the new deal then he plans to meet with acquisition prospects in NYC. That city, he says, is a challenge.
Update: Here's the clip:
Hope for New York
"There's always hope for New York but it's a hard one for us to crack; there are few full-service RIAs in the city," he says.
---
Related Moves
January 15, 2020 – 2:42 AM
---
November 8, 2019 – 4:52 AM
---
---
---
Mentioned in this article:
---
---
---
http://travianas.lt/user/kopetpdtnk/
The iPad comes in two different variations ?Wi-Fi alone and Wi-Fi with 3G. In the event you will be utilizing the iPad near a Wi-Fi source, you can go in for the previous. But in case you plan to employ the iPad for independent connectivity, you can go for that 3G design which features high-speed connectivity. The iPad provides a very straightforward sync with iTunes as a result of both equally Pc and Mac via USB port.
http://savewaydrivingschool.ca/
If you are concerned about the unwanted outcomes of stimulants, give Focus deficit hyperactivity disorder all-natural medicine a go. When coupled with nutritional regulate, behavior remedy, and life-style alter, naturopathic Attention deficit hyperactivity disorder treatment options are incredibly productive. Moreover, they are ready to really enhance your children's all around overall health and wellness.