Advisor Tested: iPad proves ideal for advisors on-the-go; the surprise is the effect on clients
The rock star of the mobile world evolves into a tool for reassurance and retention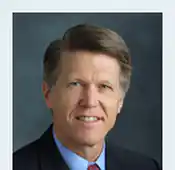 David Wisehaupt: It's "the greatest utility that I have owned in my business life."
---
Related Moves
August 15, 2019 at 7:58 PM
---
---
January 8, 2019 at 3:09 AM
---
---
---
Mrinal
February 24, 2012 — 8:22 PM
I rally encourage trying StoryDesk.
Easy to use, dynamic presentations and pitchbooks at Enterprise level.
Built in back end analytics, so marketing can be measurable. Content adjusted and updated remotely via HQ
www.storydesk.com
Aaron Tanner
How secure is client information on an iPad compared to a Laptop if it falls into the wrong hands? Better, worse, or same?