ByAllAccounts scores another round of venture capital by dominating niche
The account aggregation company impressed new VC firm with high growth and sunny prospects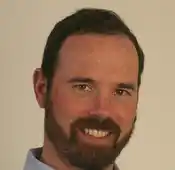 Venture capitalist Skip Besthoff: You can't just get a bunch of engineers and throw them at the problem... That gave me confidence as an investor.
---
---
Noah
September 9, 2010 — 6:07 PM
How is thier product different or better than e-money? I'm planning to use emoney because it integrates w redtail crm.