Mike Byrnes: Too often advisors give more than they get...ask for a healthy two-way relationship.
For many advisors, existing clients are the top source of new business, while referrals from strategic alliances and centers of influence are a distant second. When I consult with advisors, I find that this second source of new business usually offers the best potential for incremental change. In just a couple of steps the advisors can create a significant increase in their lead generation and revenue.
Step 1: Review current relationships
First, look at all the individuals or organizations that have been provided leads… do they repay the favor? Too often advisors give more than they get. If this is the case, advisors need to have a sit-down conversation and ask for a healthy two-way relationship. The goal here is to get more out of underperforming relationships or to replace them.
Step 2: Identify creative sources around target markets
For many reasons, it helps to have a niche. One benefit of concentrating on a target market is that you may be able to build an extended team around those clients and prospects. An extended team will result in a better experience for your clients, and, over time, more leads for you.
Traditionally, alliances are created with just accountants or attorneys, but there are many other opportunities to build a team. If advisors put themselves in the shoes of people in their target market, they will uncover sources of new business. For example…
A retiree might move to a retirement village
A widow might use a funeral home to put a significant other to rest
A high net worth individual might use a jeweler or a luxury auto dealer
These 10 advisors have been successful finding referral sources in particular target markets. In a series of interviews over the past few months, they shared their thoughts with me.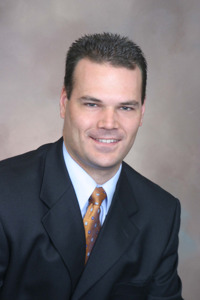 Scally
Finding high-net-worth individuals based on geography
"We have a terrific relationship with a high-quality residential realtor that refers us clients on a regular basis. We feel this individual goes above and beyond what a traditional realtor does, meaning he genuinely cares about his clients and gets to know them personally. Due to these strong relationships, he is able to build trust, which leads to great referrals to those relocating to the area or downsizing to smaller homes."
Jim Scally, vice president, Heritage Financial Services Inc., Norwood, Mass.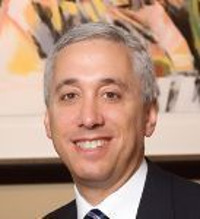 Lewyn
Seeking out corporate executives with an eye on the future
"We believe that our best clients are ones in transition and that corporate executives are often among those thinking, 'What's next?' Statistics show that the average C-level exec spends no more than four years in one job. Through a partnership with a career consultant, we have the opportunity to talk to the consultant's clients about their financial capacity to take the next step and that exposure can lead to a long-term relationships."
Marc Lewyn, president, GV Financial Advisors Inc., Atlanta, Ga.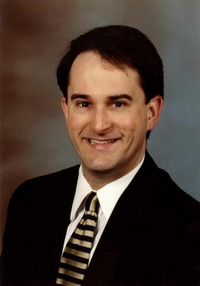 Chessman
Helping women in the midst of a divorce
"I created the Chessman Consultative Divorce Process, which has opened the door for me to meet with family law attorneys and forensic accountants. With their help, I have further developed my research around issues women in transition are facing. The idea is to get alliances thinking about using a team approach. If I can help the women they are working with, then they will be more effective and ultimately get more business."
Wade Chessman, president, Chessman Wealth Strategies, Dallas, Texas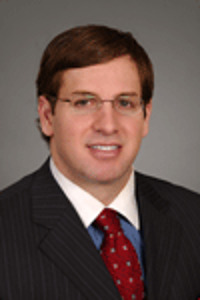 Lupton
Focusing to find people in the midst of a liquidity event
"I focus on middle market investment bankers, corporate lawyers and private equity firms. I am putting myself in the position to capture new business opportunities surrounding large liquidity events such as the sale or merger of a privately held business, when sophisticated investment and wealth transfer strategies are needed."
Jonah C. Lupton, assistant vice president & trust officer, Cambridge Appleton Trust, N.A., Boston, Mass.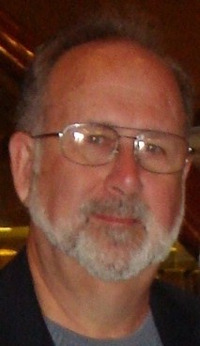 Swingle
Establishing connections in church
"In a previous life, I was a United Methodist Clergy. Through that connection I have established a relationship to a division of the Church that conducts financial workshops for clergy as they approach retirement. I have been asked on various occasions to share presentations to some of those clergy and it has developed into a niche market."
Michael T. Swingle, financial advisor, Jonathan Roberts Advisory Group, Tampa, Fla.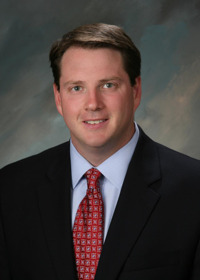 Mingolelli
Finding commercial real estate brokers on the inside track
"We have found that commercial real estate brokerage firms often times know what is going on in the city before anyone else does, having insight if a company is growing or shrinking, or even if a particular industry is in a state of flux. These events create opportunities to exchange introductions of successful owners of both the buildings and companies."
Marc E. Mingolelli, director of client relations, Pinnacle Financial Group, Southborough, Mass.
Establishing alliances with business consultants
"We focus on creating strategic alliances with our professional business consultants and have developed powerful reciprocal relationships. When the appropriate situation presents itself, they are confident to refer those prospects to us. In turn, we maintain our relationship with them, while referring their services to others."
Michael Surprenant, president, Legacy Wealth Management, Inc., Boston, Mass.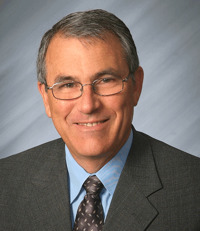 Prout
Building a lasting relationship with a big company
"Decades ago we built a relationship with a management organization within a Fortune 500 company. Through our connection with them, we have been able to continuously present to their current and former employees on financial planning related topics. Becoming the expert within their community and knowing how their systems work has provided many new clients, totaling almost half of our business."
Richard Prout, president, Wealth Management Group LLC, Danvers, Mass.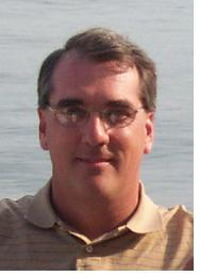 Graves
Allying with other advisors who want investment help
"For various reasons, we have found that there is a sub-segment of advisors that chooses to hire another advisor to invest some of their clients' assets. Over the years we created seven different investment models. At times we had sold the information, but now we just manage the money for them. What helps make these relationships work is that we have a written agreement stating that we will not contact their clients unless the other advisor is involved."
Ken Graves, Capital Research Advisors, LLC, Suwanee, Ga.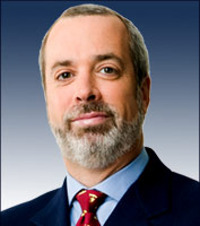 Edelman
Sharing clients with an insurer
"We recently struck an agreement with a web-based insurance company. We will provide financial planning for their clients and they will provide the insurance service to our clients. It is nice to have a sound corporate relationship, which avoids the inconsistency of having relationships with smaller agents."
Ric Edelman, chairman and CEO, Edelman Financial Services LLC, Fairfax, Va.
Build your book today
Once you know your business model and who you want as a client, become an expert in that niche. In doing so, you will uncover plenty of opportunities to develop strong relationships, on top of those with accountants and attorneys, that will deliver leads year after year.
Mike Byrnes founded Byrnes Consulting to provide business planning and marketing strategy consulting services to help advisors become even more successful. His expertise is in business planning, marketing strategy, business development, client service and management effectiveness, along with several other areas. Read more at www.byrnesconsulting.com. For RIABiz, Byrnes has previously written about 10 fund wholesalers and executives offer views about how they seek to add value for RIAs. Look for a future RIABiz piece on step 3, illustrating how advisors can strengthen existing alliances.
---
---
Mike Byrnes
September 30, 2010 — 10:14 PM
Please share unique examples of strategic alliances and centers of influence you successfully work with to get referrals.
Mike Byrnes, President, Byrnes Consulting, LLC