Tom Lydon, editor of ETFTrends: Advisors starting to invest in ETFs trust Vanguard and likely already have a relationship with the firm.
Brooke's Note: As part of its ambitious plans for growth, Vanguard Group today announced seven new ETFs today including: the Vanguard Russell 1000 ETF, the Vanguard Russell 1000 Value ETF, the Vanguard Russell 1000 Growth ETF, the Vanguard Russell 2000 Index Fund, the Vanguard Russell 2000 Value Index Fund, the Vanguard Russell 2000 Growth Index Fund and the Vanguard Russell 3000 Index Fund. The new funds' expense ratios range from 0.12% to 0.2%. This article shows the impact that the Vanguard onslaught of low fees, better fund selection, good service and its famous brand is starting to have on iShares and the rest of the competitive field.
Signaling what may be a major shift in the market, mutual fund colossus Vanguard is ramping up its ETF strategy and beginning to look like a formidable competitor to iShares and State Street.
In the last 12 months, Vanguard has improved its U.S. ETF market share by almost a third. Market share was up to 13.8% in August, compared with 10.6% in August 2009, according to Chicago-based Morningstar Inc.
Vanguard also appears to be making headway in the advisor market. A recent nationwide survey of 1,560 investment advisors by Cambridge-based Cogent Research found that Vanguard had surpassed iShares in advisor loyalty, a measure including commitment level and share of wallet. Vanguard also was the only provider in the top three that improved market penetration among advisors, according to the Aug. 30 survey.
The Valley Forge, PA —based indexing goliath was relatively slow out of the gate as ETFs, particularly BlackRock's iShares, gained market share over the last 10 years. Industry observers presumed that Vanguard held back because it either perceived that success with ETFs would either be redundant or cannibalistic of its core mutual fund franchise.
No cannibalization
But Vanguard spokesman Joshua Grandy says the company's growth isn't at the expense of Vanguard mutual funds..
"If investors are moving from mutual funds to ETFs, it isn't from our mutual funds," he said. "We continue to see a commitment to our traditional funds — even among our high-net-worth clients who have free ETF trades for many years — and traditional index funds remain a staple of 401(k) plans. ... Of course, I can't speak for high-cost fund complexes who may be losing assets to lower-cost products like Vanguard ETFs."
Grandy adds that Vanguard ETFs tend to cost less and track indexes better than competitors' funds.
iShares did not respond to calls for comment.
IShares, which was purchased by BlackRock in June 2009, still has the lion's share of the market, with 46.5%, down two percentage points from Aug. 2009 to Aug 2010.
Though State Street was first out of the gate with its SPDR product, iShares came to dominate the market by making the case for ETFs to the financial world in the mid 2000s, highlighting that they weren't just for institutional investors and hedge funds.
"iShares built the market and everyone else is riding their coattails," says Matt Hougan, editor of IndexUniverse.com
State Street, meanwhile, has a 23.1% share of the market, down from 25%. Despite losing market share, both State Street and iShares have seen their assets grow over this period due to strong market performance, according to Morningstar.
Now that Vanguard is stirring in the market, though, both of those firms may start to feel the giant's breath on their necks.
iShares still leads all providers in its range of ETF products, according to the Cogent report. But Vanguard is rolling out 19 new ETFs in 2010. Vanguard released an ETF version of its popular Vanguard 500 Index Fund (VFINX), which has an expense ratio of just 0.06 percent, on Sept. 9, along with seven other new ETFs.
Democratizing ETFs?
"Vanguard is democratizing ETFs" by offering such low rates, says John Gabriel, ETF strategist for Morningstar. These rates, usually reserved for high net worth investors, allow retail investors to add ETFs to their portfolio, he says. Gabriel expects Vanguard to continue gaining on iShares and could soon own 20% of the market.
The mutual fund company is likely benefiting from its widespread market recognition.
The percentage of advisors investing in ETFs has increased steadily since 2007, from 46% to 60% in 2010, according to the Cogent study.
Vanguard now captures an average of $5.5 million in AUM from the advisors it serves, rivaling iShares' per advisor AUM average of $5.7 million, according to the Cogent survey.
Advisors starting to invest in ETFs trust Vanguard and likely already have a relationship with the firm, says Tom Lydon, editor of ETFTrends.com. Fund investors tend not to be as familiar with BlackRock's iShares.
With Vanguard, "you never get that sense they're trying to figure out a way to make more money off you," says Hougan.
Not everyone is convinced that Vanguard is flying out ahead of the competition, however. Michael McClary, chief investment officer for ValMark Advisers Inc., which manages more than $6 billion, says he questions the accuracy of Cogent's survey, saying that iShares products are especially good for high net worth clients.
He conceded that new advisors might expect more "hands on" customer service than iShares is delivering.
In defense of iShares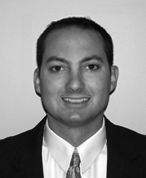 Michael McClary, chief investment officer for
Valmark Advisors Inc., questions a survey
showing advisor loyalty migrating to Vanguard.
He says iShares' customer service is
excellent.
"If you don't have a previous relationship with iShares, they might not know who you are." But McClary lauds iShares' service. "They help with research. They have proactive ideas and always get right back to me."
The data points to more tumult ahead as the three big companies compete for a rapidly expanding pie. The ETF market has grown from $600 billion in August 2008 to $819 billion in August 2010, according to Morningstar. Indexing in general has seen a surge. See: Dimensional Fund Advisors still has low RIA acceptance rate and stunning growth
ETFs are starting to mature, says Lydon. "We're not in the late innings," but "we're no longer in the minor leagues."
Fifty cents out of every dollar invested in ETFs in 2010 is expected to be through Vanguard, according to Morningstar.
Kim Arthur, CEO and portfolio manager at San Francisco-based Main Management, says low costs could help Vanguard move up to the high teens in terms of market share, but the company needs a few investment "hits" to climb higher than that.
For long-time mutual fund investors, the idea of finding a "hit" sounds a lot like the reason mutual funds were created in the first place. Vanguard founder, John Bogle, created the Vanguard Market 500 Index because many investors couldn't beat the market.
---
---
Mentioned in this article:
---
---
---