Joe Duran: We'll be a $100-million revenue RIA in two to three years.
After a 'massive' setback that temporarily delayed its growth, United Capital Financial Advisors Inc. is back in a deal-closing mode.
The Newport Beach-based aggregator with $11 billion of assets under advisement announced purchases of Duncan Financial Group of Ridgewood, N.J., and Dunn Hogerty Investment Counseling Inc. of Fort Collins, Colo. last week, breakaways from Commonwealth Financial Network and Wells Fargo's FINET, respectively.
United Capital expects to announce several deals in coming weeks and months and — with the deals in the pipeline — United Capital is set in 2010 to at least match the $16 million of revenues it acquired in 2009.
"We are at a huge inflection point. People are saying: I want to be an RIA but I don't want to go through the complexity" of building one from the ground up.
Total revenues for United Capital were $16 million in 2008, $25 million in 2009 and are projected to hit about $40 million in 2010. "We'll be a $100-million revenue RIA in two to three years," Duran says. Sources say United Capital will likely seek an IPO when it reaches that revenue threshold.
Keeping the faith
The most recent deal announcements come after a long period when no new transactions were reported; earlier this year United Capital bought DFG Advisors in Ridgewood, N.J., and Capital Planning Group of Fort Lauderdale, Fla. Observers had been wondering if United Capital was a casualty of the slowdown that has dampened the efforts of many serial buyers dating back to last year – especially after raising $15 million last year from Bessemer Ventures.
Now it's apparent that it can still get deals done is in keeping with its history.
"Of all the serial buyers that have sprung up in recent years, United Capital has been the most consistent in acquiring firms, especially if you are talking about RIA acquisitions," says Dan Inveen, principal of FA Insight in Seattle who authored the 2009 Real Deals report. He also wrote the Real Deals report in 2008 as an employee of Moss Adams.
Deal got scrapped
Duran says United Capital tends to make purchases in "rounds." This Spring's round got pushed off until fall because the company poured all its energies into a deal that got scrapped. United Capital executives got cold feet as the deal neared closing after realizing that the prospective partner might not fit in culturally.
Now United is poised for a sustained period of deal closings, including one for a big, well-known, RIA with about $1.7 billion of assets. Duran would not reveal its name but he expects to announce it in about six weeks. He believes at least a couple of acquisitions his company will make in coming weeks will make a big impressions because they have made names for themselves.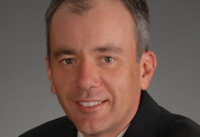 John Furey: Their model is
not for everybody – many independent
advisors require a greater degree of
control.
"We are talking to thought leaders in the industry" as acquisition targets, Duran says.
Still, deals that big will be rare and are only happening because of stars coming into alignment. United Capital's typical deal will be for IBD reps with $300 million to $400 million, he adds.
It currently has 171 employees and it's in the process of putting its own brand name on the firms it has acquired nationally. It has 25 offices in 20 states.
The first step is occurring on partner websites where the fonts and logos are being unified – something that hadn't happened at United as recently as six months ago.
These kinds of strategies pay big dividends in the long run.
"United Capital is trying to drive scale and value by making advisor functions homogenous firm wide," says John Furey, principal of Advisor Growth Strategies. "This is unique as many of their competitors seek less integration across practices. In terms of building enterprise value, this is a highly attractive model long term, especially if they drive towards a future liquidity event."
With its highly integrated approach, United Capital is a forerunner in a barely noticed new world of aggregators that are experiencing real success.
"The media has paid a lot of attention to the recent challenges experienced by the leading acquirers of the past," Inveen says, listing some of those that are no longer as active — or active at all: E*Trade, Fisher Investments, Private Wealth Management, WealthTrust and US Fiduciary.
New breed of rollups
Less noticed, Inveen says, is that a new breed of RIA acquirers appears to be emerging. "I would put Sanders Morris, GenSpring, Stancorp, Evercore and maybe even Aspirant in this camp. These are firms who aren't motivated by short-term profits, rather their interests are in building and managing national-scale advisory firms for the long-term."
For more on Sanders Morris, see: Sanders Morris Harris Group, serious competitor to the big roll-ups, launches bid from Texas
For more on Evercore, see: Evercore is looking to its future after lifting out a huge team of U.S. Trust financial advisors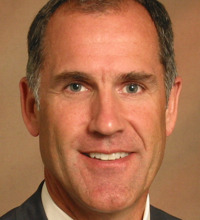 Dan Inveen: There's a new breed
of serial buyer supplanting the old
rollups.
Inveen adds that even Focus Financial — often considered to be among the serial buyers most associated with aggregating a host of autonomous RIA practices in a loose confederation — is acting more like the new breed of roll-up.
It is spending more efforts to help its partner firms to make tuck-in deals. See: Focus Financial looks more like a consolidator-of-consolidators as its partner firms go on buying sprees
United Capital operates its firms under a single ADV, brand and back office. "United Capital is building competency in areas that are a commodity, freeing their advisors to sell and serve clients," Furey says.
United Capital's ownership is split evenly between three groups: executives and employees, advisors and its venture capitalists, Bessemer Venture Partners and Grail Partners.
Big
IBD

reps wanted
Duran believes that his primary recruiting market – big producers at independent broker-dealers – offers better potential for integration than advisors from other channels. Right now, the advisors he has recruited consist of about 15% wirehouse broker, 35% existing RIAs and 50% IBD affiliates.
The advantage of buying the practices of IBD reps, he says, is that they are inherently comfortable being in a partnership, do not want to be in the stock-picking business [i.e. are comfortable outsourcing investments], favor wealth management and are looking to grow aggressively, he says.
United Capital outsources much of its investments through FundQuest, which is delivered by Envestnet.
United Capital sees the RIA, on the other hand, as less target-rich for acquisitions. Many are relatively 'stagnant' stock-pickers who tend to shy away from wealth management and – as the most fiercely independent of advisors – shy away from being part of a larger partnership, Duran adds.
Inveen differs with Duran about whether RIAs are wealth managers and why they aren't getting purchased as readily. He says his studies show that RIAs are trending toward wealth management and are less dependent on a stock-picking. "I respectfully disagree with Joe's observation that "many RIAs are relatively 'stagnant' stock-pickers," he says.
Inveen adds that there's another reason RIAs may be doing fewer deals with aggregators.
"RIAs are more interested in — and now increasingly more capable of doing — deals with one another as opposed to looking outside the RIA "community" for a transaction solution."
United Capital is wise to pursue a strategy of pursuing advisors across multiple channel, according to Furey.
"By seeking to acquire advisors across multiple channels, they broaden their opportunity… However, their model is not for everybody – many independent advisors require a greater degree of control. This is especially true of existing RIAs versus wirehouse or some of the less independent IBD practices."
---
---
Mentioned in this article:
---
---
---
Outsourced IT Services Fort Lauderdale
September 11, 2015 — 8:19 PM
This is really serious, You're an exceedingly qualified writer. I have signed up with your feed and additionally will enjoy finding your personal wonderful write-ups. Incidentally, We have shared your web blog in our social networks.
<b><a href="http://www.lgnetworksinc.com/fort-lauderdale" rel="nofollow">Outsourced IT Services Fort Lauderdale</a></b>