One of a new breed of roll-ups taking center stage, United Capital is churning out deals again
After a broken engagement slowed its progress, the company is on a buying spree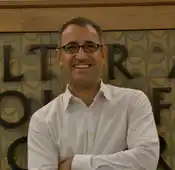 Joe Duran: We'll be a $100-million revenue RIA in two to three years.
---
---
Mentioned in this article:
---
---
---
Outsourced IT Services Fort Lauderdale
September 11, 2015 — 8:19 PM
This is really serious, You're an exceedingly qualified writer. I have signed up with your feed and additionally will enjoy finding your personal wonderful write-ups. Incidentally, We have shared your web blog in our social networks.
<b><a href="http://www.lgnetworksinc.com/fort-lauderdale" rel="nofollow">Outsourced IT Services Fort Lauderdale</a></b>