8 ways that the RIA business is achieving scale at breakneck speed
IPOs, venture capitalists, RIAs and big corporations are all spending heavily to make it easier for RIAs to become big business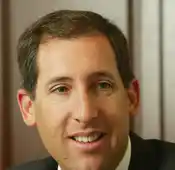 Craig Gordon is making sure that the Royal Bank of Canada gives RIAs all benefits of scale enjoyed by the company's staff brokers.
---
---
Mentioned in this article:
---
---
---
Bill Winterberg
Regarding the firm in event #8, unfortunately filing cabinets are not scalable. They only hold so much paper before the firm needs to buy another.
Capable document management systems enable innovative firms to scale their workflow and record management and earn a significant return on their investment. More filing cabinets mean more office space which means more overhead.
Bill @ <a href="http://fppad.com" rel="nofollow">FPPad.com</a>
Brooke Southall
Bill,
Good point and, as the author, I'm pleased that you read all the way down to point #8. I would definitely not want to debate a technology expert like you about whether filing-cabinet additions are a significant act of scaling up!
Still, in the sausage-factory atmosphere of growing a small business, we all make decisions that might not fit anyone's textbook view of how best to grow. One step forward, two steps back. I included the filing cabinet detail in that spirit.
Any thoughts about how big a deal it would be to take a 10-year RIA and its paperwork and put it all into a doc management system? It sounds like scanning hell.
Brooke
Bill Winterberg
Certainly there is a tremendous amount of labor involved in converting paper archives into digital documents and filing them in appropriate places.
But firms should't feel compelled to digitize 10+ years of archives all at once. Instead, a "day-forward" approach can be used. That means all documents after a specific date, say 8/1/2010, are electronic, and all other legacy documents can be found in filing cabinets.
As legacy documents are accessed, they can then be digitized and added to the DMS as appropriate.
Andy Wang
Bill's right, 'day-forward' is certainly one of the most popular methods we see RIAs and financial services professionals implement their paperless office and document management pilot strategies. For Laserfiche's customers we see that after ~9 months RIAs typically settle into two paths. Ones that have to interact often with old paperwork employ the service of a scanning bureau to scan in all the backlog, and the other continues with 'day-forward'. In either case, when an old record is needed it also gets scanned in. Of course, your own firm's situation will dictate what you actually do as you embrace and get comfortable with the concept of information on demand.
It's common for document management providers, or their resellers, to have relationships with local scanning bureaus that will scan, index, and input key metadata into template fields for a price. Content management suites such as Laserfiche can utilize comprehensive capture suits such as Quick Fields to automate a significant portion of the process.
While modernizing a 10 year old office isn't my definition of fun, the rewards that come with it most definitely are. Less time looking for documents and more times doing what advisors does best.
Andy Wang
Joe Anthony
Brooke, your piece leaves out an element of scalability strategy that might be key. The choice of firms to add advisors as partners or as affiliates could impact their long term achievement of scale. One might argue that having one Form ADV and financial incentives to work for the good of the firm (as opposed to more open arrangements that lend itself to poaching) is better than allowing an advisor to simply use your platform as a back-office. I'd also point out that if the firm doesn't cultivate change/growth amongst their advisor base, no amount of technology or product access will help the advisor get more out of his/her practice.