Mike Durbin: WealthCentral eliminates a major difficulty in breaking away
Brooke's Note: It's almost as if there are two arms races developing among asset custodians seeking to win the business of RIAs. The first one is the whole custodial package including service and technology. The second one is the suddenly all-out press by all the major players to establish grand technological ecosystems. In some respects Fidelity Institutional Wealth Services is the first to the real starting line of this race to integrate with its WealthCentral platform and all eyes are on it to see what's working and what's not. Here's the update.
After getting off to a slow start in the market, Fidelity Institutional Wealth Services' technology platform is beginning to catch on with advisory firms.
About 300 have signed up since the second-largest custodian introduced the ambitious [and, for Fidelity, expensive] WealthCentral in 2008. The company has also brought about 300 breakaway teams on to the system in the same time frame, for a total of about 600 firms.
Boston-based Fidelity had 3,300 clients with $410 billion of assets in custody as of June 30.
Accelerating
The rate that the company is switching advisors from its old system – AdvisorChannel – is 'accelerating, ' according to Mike Durbin, president of Fidelity Institutional Wealth Services. He said at least 1,200 RIAs will be using WealthCentral by September 2011. When the company launched WealthCentral in December of 2008, it stated that the roll-out would be complete by the end of 2010, according to its press release at the time.
Fidelity says the platform costs the typical RIA with about 300 accounts about $20,000, including a first-time set-up fee, though the costs can vary widely. The company now has a waiting list, and advisors are being converted largely on a first-come first-serve-basis, according to Ed O'Brien, Fidelity Institutional's senior vice president of technology.
Whether this adoption schedule should be judged as successful depends on one's perspective. Jim Starcev, a former principal of Etelligent, a technology consultancy and outsourcer of software to RIAs that was sold to Schwab, is impressed with Fidelity's progress with rolling out WealthCentral.
"WealthCentral is an ambitious project. Given that, I would say those numbers aren't bad. If I was an advisor, I probably would have taken a lot of convincing to implement early on — would have wanted to see them roll it out first," he said. "So 300 [conversions] in 2 years is a good number, honestly more than I would have expected. And 1,200 in another year is a huge number; will be interesting to see if they can hit that."
NetX360 roll-out
However, Dan Skiles, executive vice president of Shareholders Service Group, says that the adoption rate seems slow when he compares it with the rate the 700 advisors with his custodian are converting to Pershing's NetX360. "We started to roll out NetX360 in March and we already have half converted," he says. "We'll have 75-80% by the end of the fourth quarter."
Market conditions in 2008-09 slowed WealthCentral's adoption pace, Durbin says.
"In the early months [RIAs] were focused elsewhere [because of poor market conditions]. That is also beginning to change. These firms are willing to go through the transition."
Breakaways don't have to undergo any transition, which is why they represent such a large proportion of the WealthCentral user base relative to their numbers. These ex-brokers are accustomed to receiving all their technology from one provider. WealthCentral is an upgraded version of Fidelity's legacy system – AdvisorChannel — and offers a bundled package of software from Advent Software [portfolio accounting], Oracle [CRM], EISI [planning] and Northfield Information Services [rebalancing].
"WealthCentral eliminates a major difficulty in breaking away," Durbin says.
Striking a balance
The four largest RIA custodians are struggling with how to strike a balance between integrating other software vendors with their technology platforms and including as many different kinds of software as possible. On the scale between openness and integration, Fidelity's WealthCentral falls more toward integration, while TD has been emphasizing openness. See: Joining the industry-wide trend, TD Ameritrade announces its upcoming project for 'open architecture' technology integration. Schwab's solution has yet to be introduced. See: Schwab unveils a plan to create a grand ecosystem of top technology vendors to RIAs. Pershing's NetX360 is still best known for being ambidextrous between fee and commission business. See:Nevin looks under the NetX360 hood
One drawback to WealthCentral is that – at least compared to the efforts of TD Ameritrade, which are emphasizing API – it may not provide advisors with ease in using multiple technology vendors. API stands for Application Programming Interface. An API is a special language and infrastructure that two applications can use to pass data back and forth in a secure and structured manner. It needs to be decided in advance, so that each application can be built to share data in the right way.
Generally speaking, all-in-one solutions have failed to provide an open platform by which advisors can easily access their data and work with multiple vendors and custodians, said Peter Giza, chief of technology & business development for RedBlack Software.
Durbin says the open approach is not necessarily the better one for advisors.
"Our edge is that it's proven, functioning, out there. Our edge is that it's integrated."
Durbin likens TD's API system to an "App Store". "That's not integration," he says.
Jon Patullo, director of technology platform management for TD Ameritrade says his company's system will have integration
"Our solution is more than an API, we are planning to have deep data and functional integration between applications," he says. "We have heard from advisors loud and clear that they want to have choice and flexibility, the last thing independent advisors want is to be told what software they have to use. We believe our solution based on advisor feedback will provide deep integration and allow advisors to have greater operational efficiency."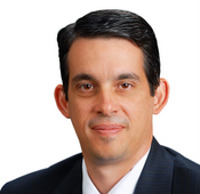 Jon Patullo: The last thing independent
advisors want is to be told
what software they have to use.

But Steve Austin, spokesman for Fidelity, says that his company is also open to having advisors choose their own vendors on a modular basis.
"Fidelity also offers the option for its clients to use vendors other than Oracle, EISI, Northfield and Advent," he says.
Starcev says integration and openness are both desirable – and that different RIAs make different choices. "At this point you probably can't have both — lots of integration and lots of choices — so you have to choose one or the other. I would probably vote for more integration, but a case could be made for either."
Capstone Financial, a Houston-based RIA firm, signed on in 2008 precisely because of the integration WealthCentral offers. Capstone uses the core platform and the Oracle and Advent applications for CRM and portfolio accounting respectively.
The transition was challenging, but the effort was worth it, according to Doug Willingham, vice president of the company, which manages $700 million retail assets, including $600 million of assets it parks with Fidelity.
"It is paying off finally; it took a while to get to that point," he says. "Only now it feels normal."
Willingham says his firm's merger with a separate accounts manager that manages more than $4 billion of assets contributed to the hard work of the transition. The important outcome: The company was able to eliminate one position, which has more than offset the higher cost of technology.
"We're definitely paying more; I don't think there's any doubt about that, but we've eliminated a position," he says. Capstone has seven employees.
Rick Adkins, president and CEO of the Arkansas Financial Group, says that he is also glad to have made the transition to Fidelity's WealthCentral. "It forces you to start thinking about systematizing all your processes rather than looking at things in a more piecemeal fashion," he says. "I don't schedule my appointments anymore. We get a more consistent process having one person do it – [the information] flows from CRM to exchange server to Outlook to our phones."
The transition process from AdvisorChannel and Goldmine CRM to WealthCentral with Oracle CRM and EISI's Naviplan financial planning software, took about two months in 2008
Pricing issues
Adkins, whose firm manages $225 million of assets from Little Rock, considered switching from Morningstar's Principia CAMs to Advent APX but he balked at Advent's pricing for APX. The San Francisco-based software maker was going to price the software per account and not per household. Most of Adkins' clients have six or seven clients and he believes that that he would have paid $50,000 to $70,000 for use of Advent APX at those rates. He stayed with Morningstar.
Michael Lobosco, Director of Advent OnDemand believes that Adkins could have gotten more favorable pricing from his company.
"The pricing numbers referenced by Arkansas Financial Group look a bit off to us. Based on the number of accounts and special pricing for APX through Advent OnDemand for Fidelity customers, the pricing for is likely to be more in line with the sample pricing numbers provided to you by Fidelity," he says
The sample pricing for WealthCentral referred to by Lobosco was provided in response to a query made to Fidelity about its pricing.
For a scenario that included a customer with six associates and 300 accounts, the majority of accounts with Fidelity, Fidelity spokesman Steve Austin said the pricing for WealthCentral would break down this way:
In the offered scenario, 
all users have Advent APX OnDemand and Oracle CRM on-demand [and not the desktop versions of this software]. There is one planner and an assistant planner using EISI NaviPlan. Prices assume Fidelity's promotional pricing [Fidelity declined to say how long this will last] for Advent APX. Total annual fees including one-time setup are approximately $19,600 broken out as follows:
• Portfolio Mgmt $ 14,000
• CRM $ 3,600
• Financial Planning $ 2,000
• Total Annual $ 19,600
Pricing aside, Fidelity is positioned to emerge as the leader in creating a bigger, better tech mousetrap against its competitors that are coming to market with varying efforts to integrate and enhance automation of advisory processes, according to Durbin.
"We started early 2007 but we also have a cultural advantage of taking on a longer-term, deep-in-technology-type product," he says. "It's precisely what Fidelity has an easy time getting behind. Proven by [how competitors are reacting with their own efforts to integrate technology], it was disruptive."
Still, Fidelity did discontinue the brand of one big technology effort, HybridOne, that was being developed on behalf of hybrid RIAs and started up at about the same time [June 2008] as WealthCentral See: Fidelity is bidding its HybridOne brand farewell.
Editor's note: This story was adjusted on Aug. 31, 2010 so that the statement attributed to Peter Giza more accurately reflected his views of all-in-one platforms.
---
---
Mentioned in this article:
---
---
---